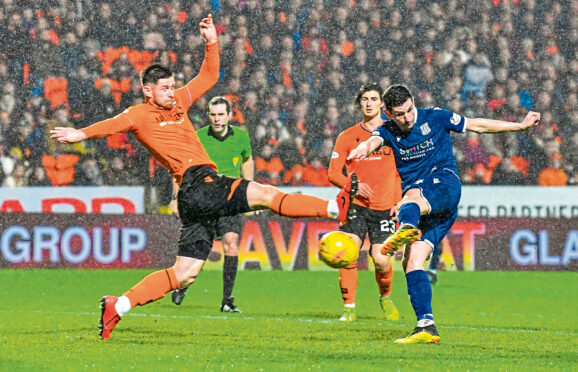 Whatever the outcome of the independent review of the SPFL, I am hoping for one thing.
When it comes to finding more money for the game, do not put it on the supporters.
Five Premiership clubs – Aberdeen, Dundee, Dundee United, Hearts and Hibs – have teamed up with leading agency, Deloitte, in a venture aimed at increasing annual distribution in the Scottish game from £2-million to £50m.
Among other things, they'll explore the value of sponsorships, partnerships and media deals.
It has been endorsed by Neil Doncaster and the SPFL board.
Some have viewed that as turkeys voting for Christmas, but this is not the time, I think, to be negative or cynical.
The five clubs' aims might sound a little ambitious, but they have targeted them to be achieved in the next five years.
They have an extensive list of goals to work through, and the feedback from all 42 member clubs will be interesting.
Indeed, some of it could be explosive.
The review could last for up to six months, and the findings will then be put into the public domain.
I really hope something positive comes from this review.
If there are ways to improve Scottish football, in terms of the product on the park and the finances off the park, let's do it.
I expect it to be a tough challenge – and that's not me being defeatist before a ball has been kicked.
However, I'm not sure if that pot of gold exists.
I'm not an expert on commercial value and marketing, but I'm told it's quite a lot to do with how many eyes are watching the product, whether that be inside a stadium or on a television channel.
So if we are going to try to improve things and look for new income, then this may well be the ideal time to try.
The Premiership currently enjoys having its biggest clubs in the top flight.
We have derby games between Rangers and Celtic, Hearts and Hibs and Dundee United and Dundee.
Broadcasters and sponsors want to see an edge to as many games as possible, and local rivalries always helps on that front.
Overall, I think Scottish football has much to be proud of.
Yes, it doesn't have the riches and glamour of the Premier League across the border, but it's far from being poverty-stricken.
We still have a more-than-decent product, considering the challenges clubs are currently facing in the SPFL.
Some of the stadiums are really good, and generate fantastic atmospheres.
Most clubs now also have their own training grounds, and that allows them to work properly every day, and also increases their chances of producing some proper home-grown talent.
It was only a decade or so ago that a lot of clubs were still training on public parks on a daily basis, and having to cancel training sessions because of frozen pitches in the winter.
But, sure, things can still improve, and there is room to do that.
I wish the five clubs, and Deloitte, all the very best as they set out on this process, which should be extremely enlightening for everyone with an interest in Scottish football.
The whole thing is being driven by the American owners in Scottish football, and I'm sure the likes of Tim Keyes at Dundee, Hibs' Ron Gordon and Mark Ogren at Dundee United will find this whole thing very educational.
Dave Cormack at Aberdeen is also heavily involved. He is a Scot, but has spent many years working in business in the United States.
It's good of these people, most of them new to our game, to step forward and offer to help drive change for the common good.
I genuinely hope they can find a way to enhance the product and increase the revenue. Some of their suggestions might even upset a few people at other clubs.
But the debate should be healthy and nobody should ever want to rest on their laurels, or think that everything has been achieved.
My only piece of advice to them would be not to recommend an increase in ticket prices.
That would be totally unfair and wholly unacceptable, given how deep into their pockets fans have dug before, during and since the game was put into lockdown by Covid.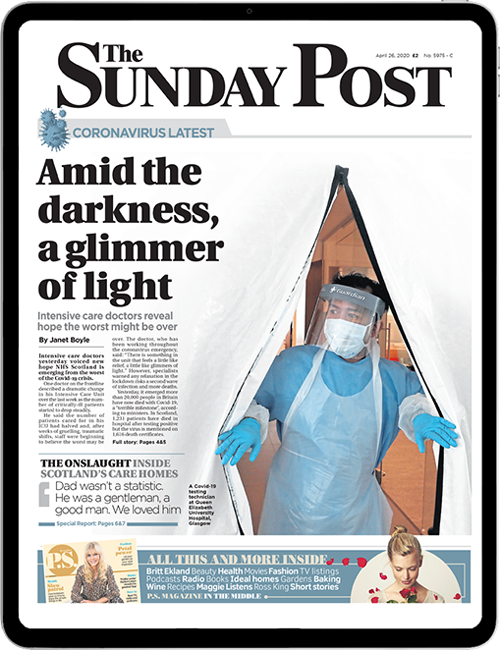 Enjoy the convenience of having The Sunday Post delivered as a digital ePaper straight to your smartphone, tablet or computer.
Subscribe for only £5.49 a month and enjoy all the benefits of the printed paper as a digital replica.
Subscribe