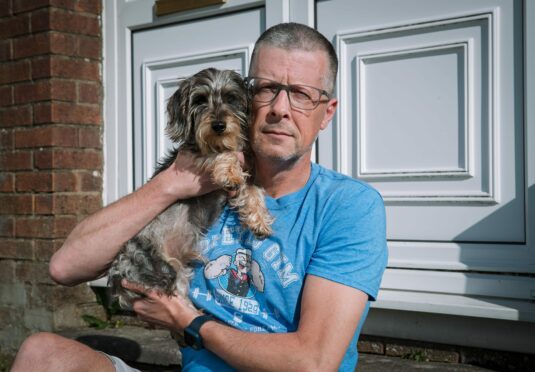 Andrew Cameron is locked in a dispute with a dog breeder after he bought a puppy that soon became sick and needed thousands of pounds' worth of veterinary treatment.
In December last year, he purchased a miniature wire-haired dachshund pup for £1,900. Cameron drove six hours from his home in East Kilbride, South Lanarkshire, to Grimoldby, Lincolnshire, to pick up the dog.
"I fell in love with the puppy straight away and named him Clyde," he said. "I couldn't wait to get him home to the family."
However, within a few weeks, Clyde became poorly and had to be taken to a vet.
Cameron was shocked when he was told that the pup was seriously ill and needed surgery, including an expensive liver shunt operation. The bills came to around £7,900.
"Clyde had taken a seizure and needed emergency treatment, including intensive care," said Cameron. "The costs kept mounting up but by then he was one of the family and we would have done anything to save him.
"My first thought was to go along with all the surgery and get Clyde well again, then I could argue about money with the breeder afterwards.
"Shortly after Clyde's operation he was diagnosed with a defect to his bite, which will also require surgery, and mean further costs."
Cameron explained that when he contacted the seller, Gee Turner, to inform her of what had happened and ask her for a contribution towards the vet bills, he ran into difficulties.
"The breeder told me that the dog was fine when I bought it so it wasn't her responsibility," he said. "Eventually she said that if I returned Clyde to her she would refund me £1,000.
"I told her that to do this I would need assurances about Clyde's future health care. This wasn't forthcoming and, as I had already spent thousands and my family all love Clyde, we didn't want to hand him back and get a fraction of our cash returned."
At the end of his tether, Cameron wrote to Raw Deal to warn other people to be careful when buying a dog from a breeder. We then contacted Turner on his behalf and asked if there was anything further she could do. She said she would give Cameron his £1,900 if he handed Clyde back. "I am not an official breeder and only do this because I show dogs," she said. "I didn't make Mr Cameron go ahead and get these operations done on the dog and I have never seen any receipts for the treatment. I think that offering the purchase price back is fair and I really hope that Clyde is doing well."
When Raw Deal got in touch with The Kennel Club about the issue, officials said they were looking into the matter. They added: "We are sorry to hear about the issues experienced by the puppy buyer, which we are currently investigating.
"We are also very saddened to hear about the puppy's health issues. Whilst the health of a puppy can never be guaranteed, we have many measures in place to help maximise the chances of a buyer getting a healthy puppy.
"We run The Kennel Club Assured Breeders scheme, whose members are required to make responsible decisions and use of the relevant health tests for their breed, and Kennel Club registration records any parentage health test results undertaken."
Cameron confirmed that whatever the outcome, his family would now be keeping Clyde. He added: "After everything he has been through, there is no way we could let him go now."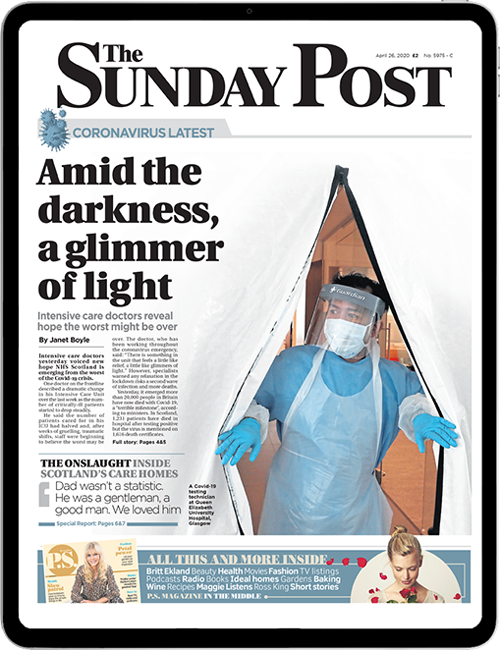 Enjoy the convenience of having The Sunday Post delivered as a digital ePaper straight to your smartphone, tablet or computer.
Subscribe for only £5.49 a month and enjoy all the benefits of the printed paper as a digital replica.
Subscribe