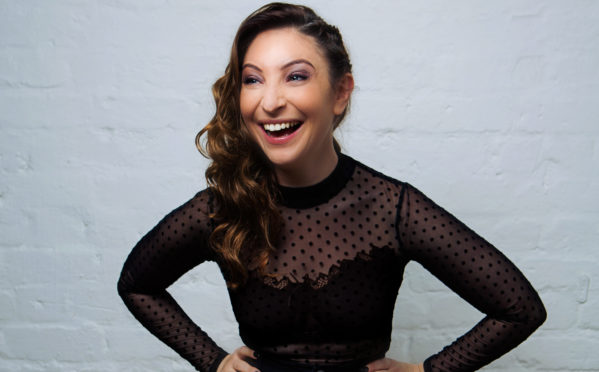 Finding fame as an impressionist can be a dangerous business, especially when you run the risk of bumping into those you've mimicked.
But luckily for comedian Jess Robinson, she's only had positive experiences with people she's impersonated on stage – including Oscar winner Olivia Colman.
"Recently I was doing a job where I was impersonating Olivia and it just so happened that she was in the same studio doing a voiceover," Jess tells The Sunday Post. "They brought her in to hear me! She was just so lovely. It was really great.
"The one that I was most scared of was Janet Street-Porter because I thought she'd punch me. She was actually really nice and gracious, she likes a laugh.
"And then there was Stacey Solomon, who was absolutely lovely and said I sounded like her best friend."
Jess, who was a Britain's Got Talent semi-finalist in 2017, brings her No Filter tour to Glasgow's Oran Mor next week.
It combines her hit Edinburgh Fringe show from last summer with an hour of new songs, stand-up and 'cheeky stories'.
"Last year I did a bit more of a family friendly show," she says. "This year I'm coming back with no filter at all!
"I've not turned into Frankie Boyle or anything, it's still the warm, cheeky fun but I'm just going to tell people what I really think about some of the celebrities I impersonate.
"It's fun, full of fantastic songs, a couple of cheeky stories, some stand-up, and loads of impressions. It's the most fab, uplifting feel-good night out."
Growing up surrounded by music – her mum is a piano teacher, her grandpa a jazz pianist and her grandma studied at the Royal Academy of Music – she dreamed of becoming a classical singer.
But when she realised she could make her friends laugh with her impressions, a combined musical comedy career beckoned.
Jess says: "I wanted to be a classical singer it just felt so good, getting a laugh – especially if that was through imitating a teacher or a singer they knew.
"The comedy side got a bit addictive, so now I combine my two favourite things, singing and having a laugh.
"Being able to emulate the voice of Shirley Bassey or Britney Spears adds another dimension and you can have even more fun with it and transport people to different decades.
"ITV said it was like a mega-concert with all your favourite stars and I think that sums it up really well. It's stuff from your childhood, stuff that teenagers like… there's something for everyone."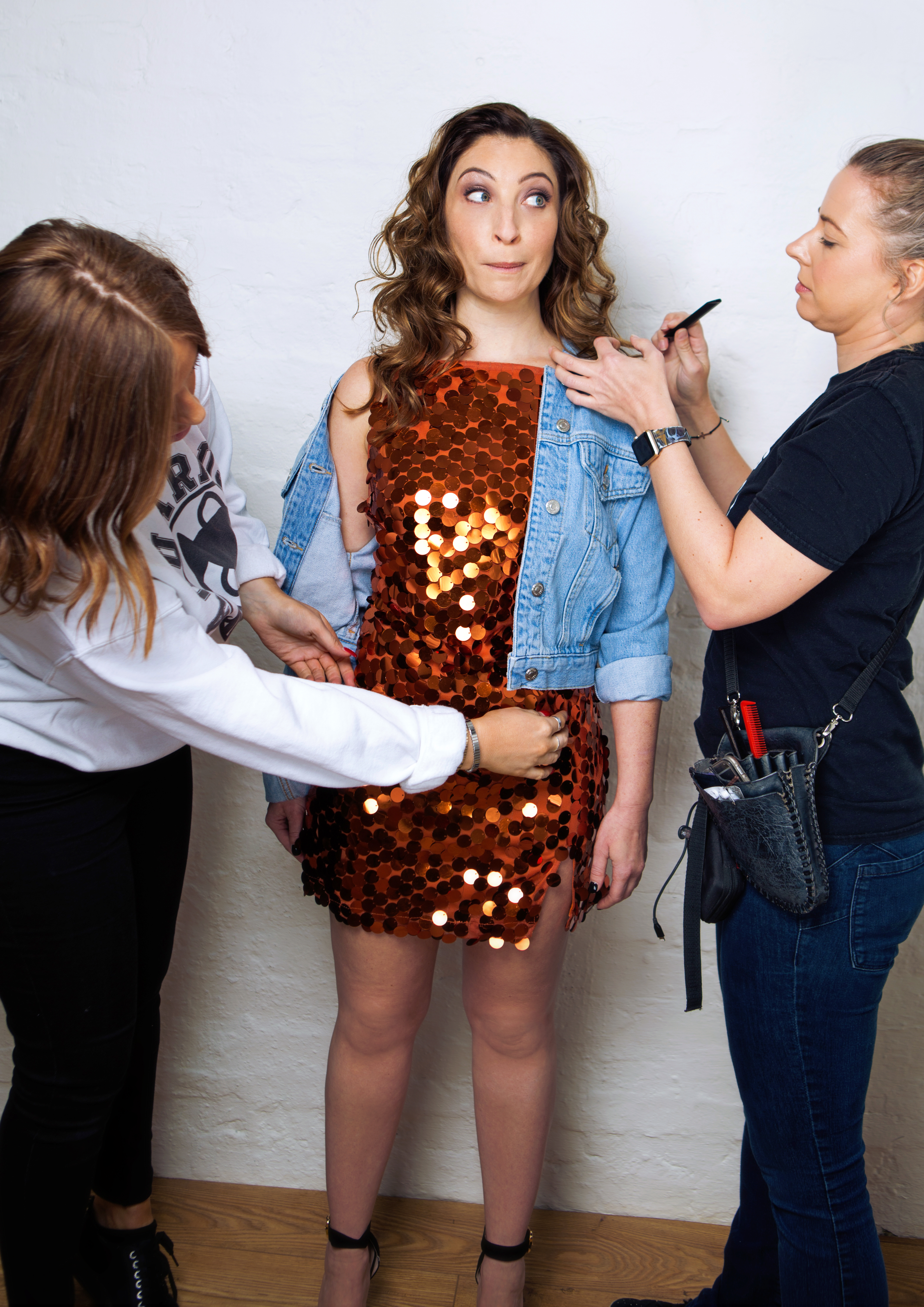 The first impression Jess truly nailed was Kate Bush.
"I'm not old enough to have been there when she was around the first time but my auntie is obsessed with her," she explains. "I heard her playing it and turned off the Take That and was like, 'who's that? She's got an incredible voice.'
"I love doing Lulu too. She's got a fantastic, powerful voice and that always goes down really well in Scotland.
"Theresa May is fantastic to mock at the moment – I feel like she needs it – and I like the classic ones, Billie Holiday, Judy Garland and if I'm feeling cheeky, Nicki Minaj! It really depends on my mood."
Many will recognised Jess from her time on Britain's Got Talent.
After wowing the judges with her range of impressions (including one of judge Alesha Dixon), she made it to the live semi-finals with eventual finalists Missing People Choir.
Recalling her time on the show, Jess says: "I found it really, really, really stressful. I don't regret doing it but I remember everything being changed last minute, and I wasn't really allowed to do the act that I intended or wanted to do.
"They even encouraged me to do Adele, which I knew Simon Cowell didn't like. It's easy to forget that they're making a TV program rather than it being a really wonderful showcase for you.
"My lasting memories are that I'm glad I did it but never would do it again!"
The main benefit Jess has found from appearing on the show is that it has helped her build an audience and take her own shows on tour.
"I'm glad I wasn't a flash in the pan," she says. "I didn't have the success of a Susan Boyle or Diversity but at the same time I didn't just disappear.
"It was a good enough hit of publicity. I still have to keep working at it but it would feel wrong if I didn't."
Jess is always working on expanding her repertoire, with modern stars like Ariana Grande, Cardi B and Anne-Marie works in progress.
"It's hard to find people these days that sound really different from each other, because there's a processed poppy sound," Jess admits.
"I'm always on the lookout for people that sound a bit different. I really miss Amy Winehouse that's for sure.
"Usually I'd only pick someone with a distinctive voice, that I can hear there's something they do or say that can get you into it. I'll listen to whether it's a high voice or a low voice, back in the throat or in the nose more.
"If they've got big teeth or a big nose or where their jawline is, that really affects how the voice comes out. I can't do Nina Simone, Alison Moyet or any men.
"All of them are just too low… but I could probably do Joe Pasquale!"
---
Jess Robinson is touring with No Filter and is at Oran Mor, Glasgow on Friday March 22. Tickets: www.jessrobinson.co.uk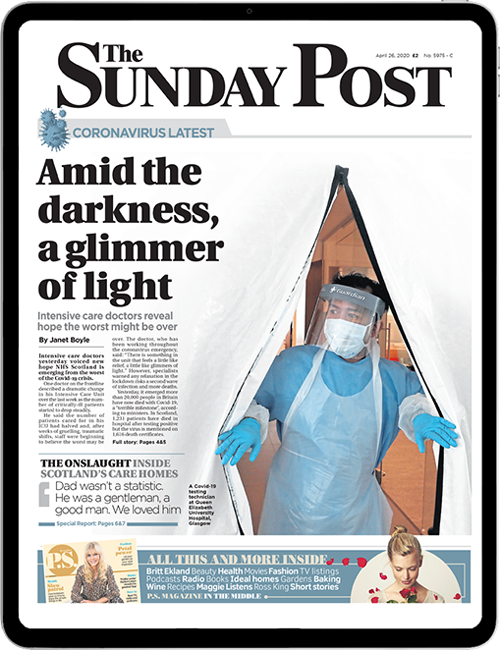 Enjoy the convenience of having The Sunday Post delivered as a digital ePaper straight to your smartphone, tablet or computer.
Subscribe for only £5.49 a month and enjoy all the benefits of the printed paper as a digital replica.
Subscribe