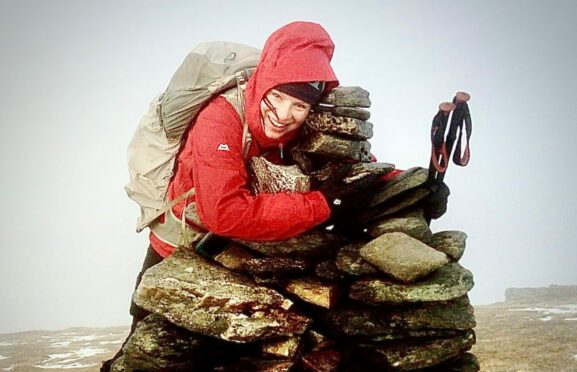 Life coach Shona Macpherson dreamed of "hugging, not bagging" all of Scotland's 282 Munros – in 282 days.
The 45-year-old from Inverness launched her climbing challenge to scale all of the country's mountains higher than 3,000ft in November with the goal of raising funds for mental health and suicide prevention charities, and she set a target of finishing on August 10 this year.
However, her best-laid plans were hit by lockdowns as travel restrictions forced her epic expedition to be pushed back three months.
Her self-imposed deadline may have been stretched but on September 11, Macpherson finally bagged her final Munro when she climbed Beinn Sgritheall, near Glenelg in the Highlands.
"I like to describe what I did as Munro hugging, rather than bagging, as I was embracing the beauty of our countryside and sharing it with others on social media," she said.
"I also wanted to find a challenge that stretched me and inspired me to get out on cold, dark winter days.
"It was hard-going at times – but many folk have much harder mountains to climb on a daily basis."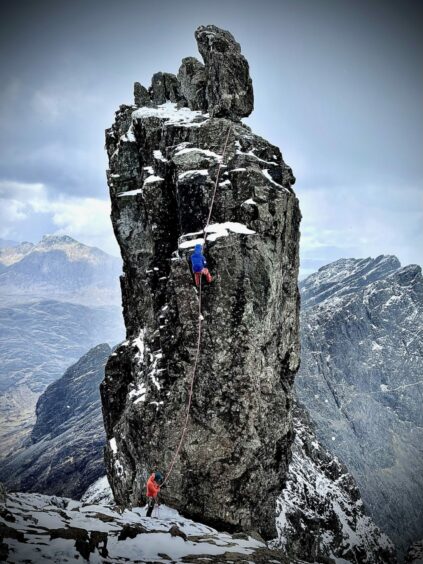 To complete the task, Macpherson would get up at 4am every Friday and set off around Scotland in her small campervan, often summitting several Munros in a day. "One of the hairiest climbs was the Cuillins in Skye," she said.
"I did it in May but winter conditions suddenly descended on the mountains and it was treacherous. In the end, I had to hire a guide to help me do it. It took three days to complete because of driving sleet and rain, and there was zero visibility."
Another tough, Highland challenge came near the beginning of her adventure, in Kintail. "It was a few days before Christmas, there was already snow on the ground and it was icy," she said. "I had planned to do two Munros but when I was halfway through the first climb I realised that what I was doing was very dangerous.
"I had an ice axe and crampons with me and I knew I had to get off the mountains in a hurry. My heart was beating like a drum.
"I went back and finished the climb the next day but the experience taught me the importance of making good decisions. You have to know when you are getting outside of your skills zone in the hills, otherwise you could end up in real trouble."
Her Munro-hugging exploits have raised almost £8,000 for the Mikeysline charity which was founded in 2015 following a number of suicides in the Highlands.
The organisation runs a text-based support service which includes SMS, Facebook Messenger, Webchat and Twitter. It also operates the Hive, a crisis centre and drop-in facility in Inverness.
Macpherson, who took part in the 47-mile Skye Trail Ultra race yesterday, added: "For some people, getting up and facing another day is far harder than summiting 282 Munros in 10 months so I was delighted to be able to do this and also raise money for mental health along the way."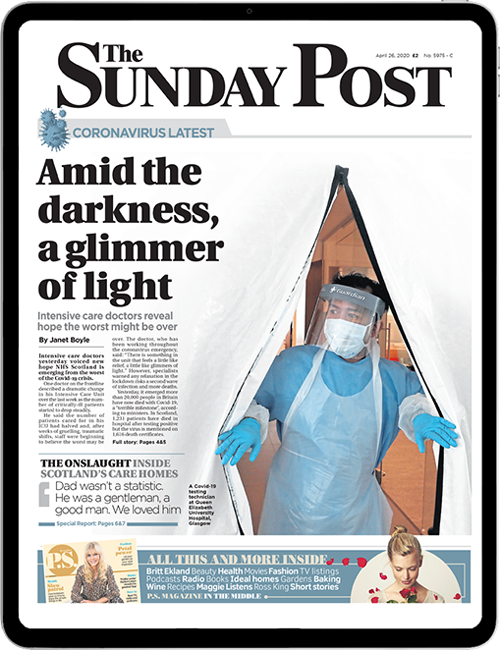 Enjoy the convenience of having The Sunday Post delivered as a digital ePaper straight to your smartphone, tablet or computer.
Subscribe for only £5.49 a month and enjoy all the benefits of the printed paper as a digital replica.
Subscribe