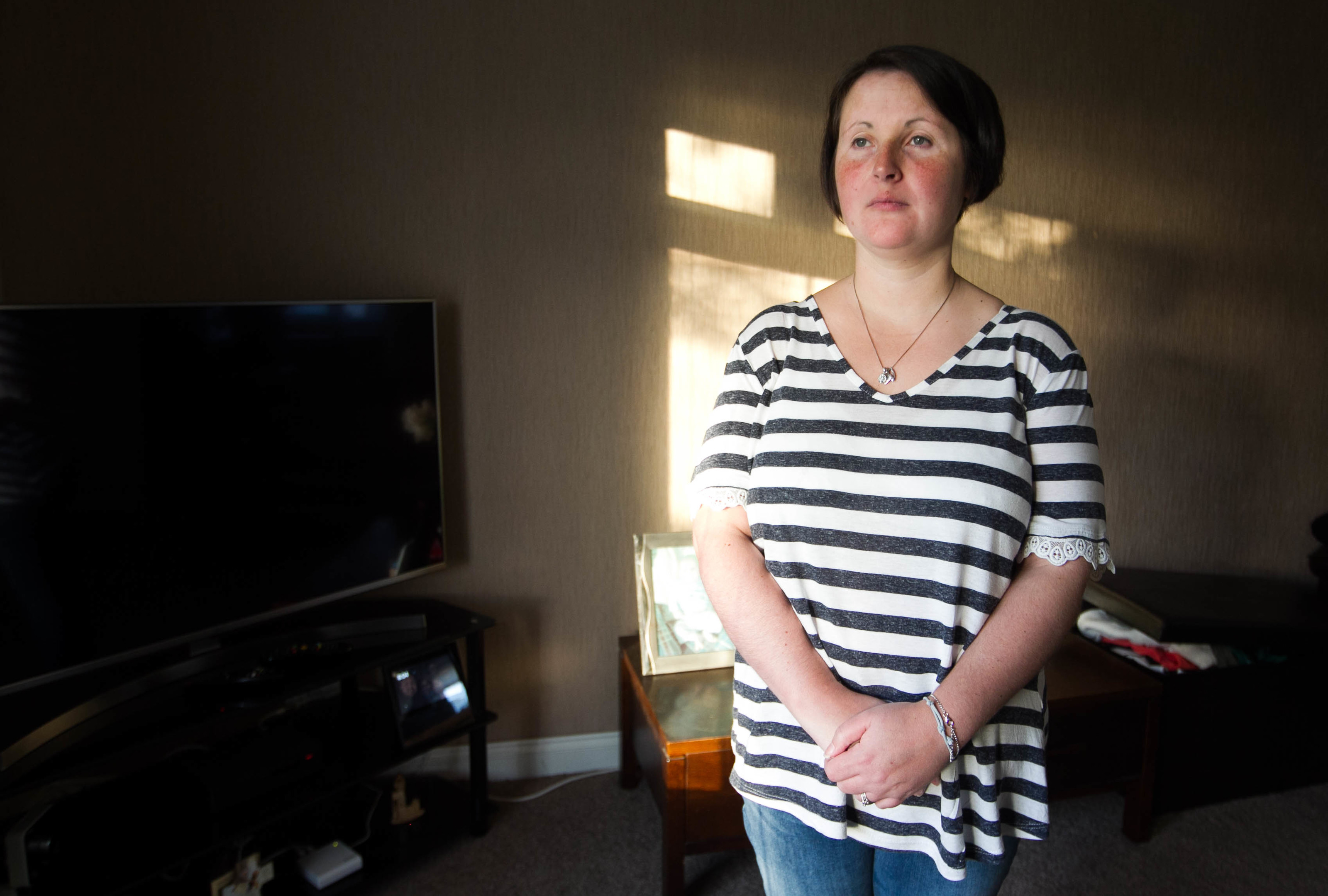 A MUM fighting a brain tumour has made an emotional appeal to the Home Secretary after her application for medicinal cannabis was rejected, despite her belief the drug has helped keep her alive for three years.
Caroline Burns asked to be referred to an expert panel launched by Sajid Javid to sanction prescription of the drug in exceptional cases.
His landmark announcement, when he also promised specialist doctors would be able to prescribe cannabis oil by the autumn, came in a blaze of publicity after the plight of two young boys, whose severe epilepsy was controlled by the outlawed drug, emerged.
But when Caroline, who spends at least £1,000 a month importing medicinal cannabis to treat her tumour, asked doctors to forward her application to the expert panel they refused.
Her oncologists at Glasgow's Beatson cancer centre said there was no published evidence of the benefits of cannabis, too many uncertainties over cannabis-based products, and no official guidelines about how it should be taken.
Now she has written to the Home Secretary warning him his scheme is not working.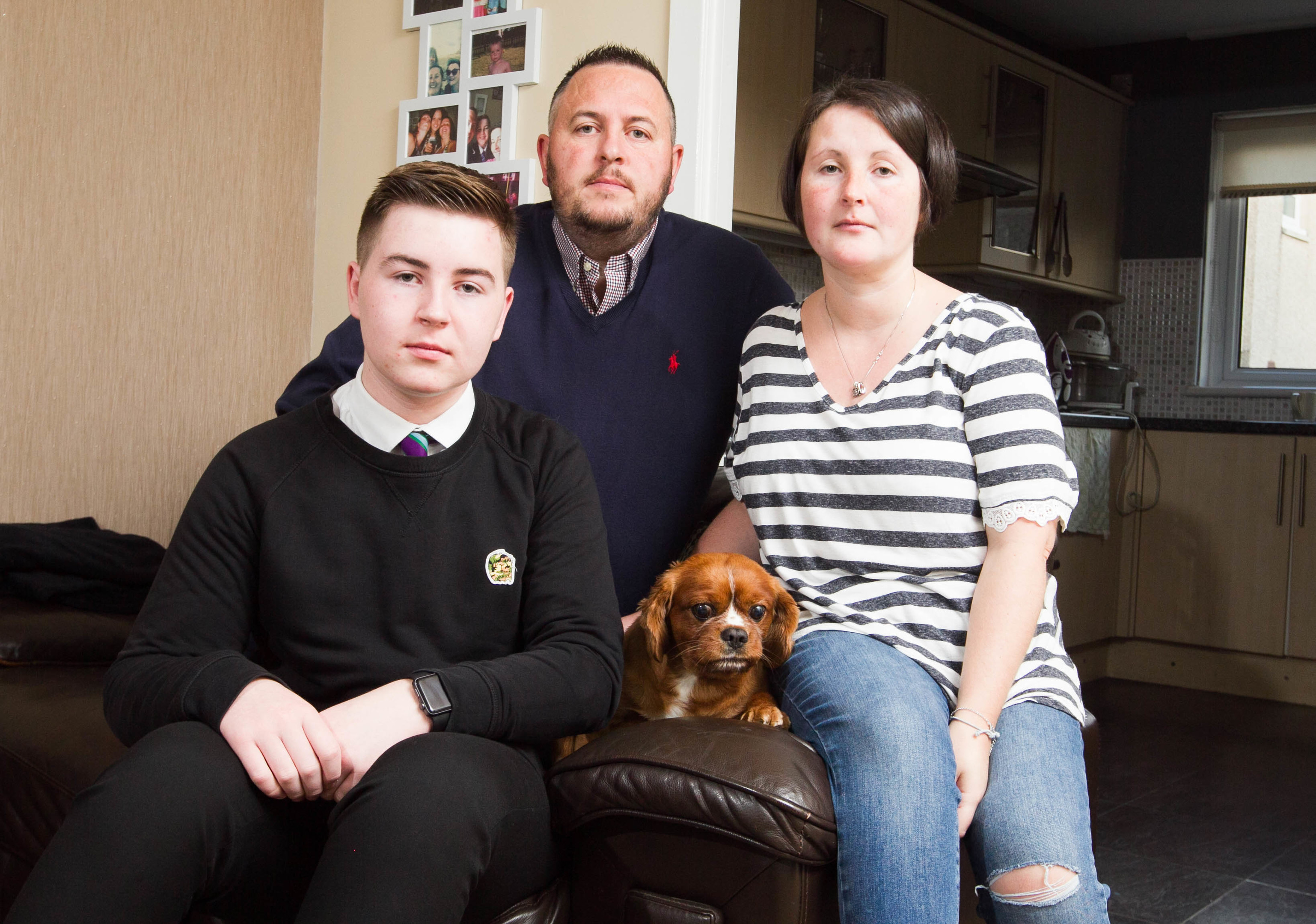 Her fears are echoed by other patients across Britain who say that applications are being refused or obstructed because clinicians and health authorities are unwilling to recommend the use of medicinal cannabis, and because the panel's criteria are too strict.
Former council worker Caroline, 35, said: "I find myself writing to the Home Secretary pleading for my life.
"When the expert panel was announced, it gave me real hope. However, if doctors do not feel able to refer patients to the panel, it means nothing.
"We have been promised medicinal cannabis and when we try to put it into practice we are denied. It's a sham.
"All I ask is that I am kept alive to see my son Jack grow up.
"If the Home Secretary meant the panel to have any significance, he needs to prove it."
Doctors warned Caroline she may have only three months to live but she has made remarkable progress since she began taking cannabis, with her tumour shrinking by 26%.
However, the cannabis costs her family between £1,000 and £1,500 a month to buy. Caroline's dad, Pat O'Hara, added: "My daughter has been kept alive for three years after a terminal diagnosis gave her three months.
"There are also medical trials which prove it works.
"But it appears that the doctors do not have guidance on how to use it."
Earlier this month, it emerged that just two applications for severely ill children to have medicinal cannabis had been approved since the Home Office licensing system was introduced, with a third approval before the scheme was set up.
The Home Office refused to update those figures but a leading oncologist closely involved said he believed it had not changed.
Newcastle neurologist Professor Mike Barnes said doctors were reluctant to make referrals to the panel.
He added: "Many patients who need it are not able to get their specialists to forward proposals.
"It is difficult for people like Caroline, who are pioneers in using medicinal cannabis.
"I am launching an academy of medicinal cannabis in November to offer training to doctors."
In July, Mr Javid said medicinal cannabis should be made available on prescription for the first time after a public outcry over the cases of 13-year-old Billy Caldwell and Alfie Dingley, seven, both of whom needed it to control severe epilepsy.
Alfie's mother, Hannah Deacon, 39, said the scheme had worked for her son, but she knew of a number of other patients who could not get their doctors to forward their applications.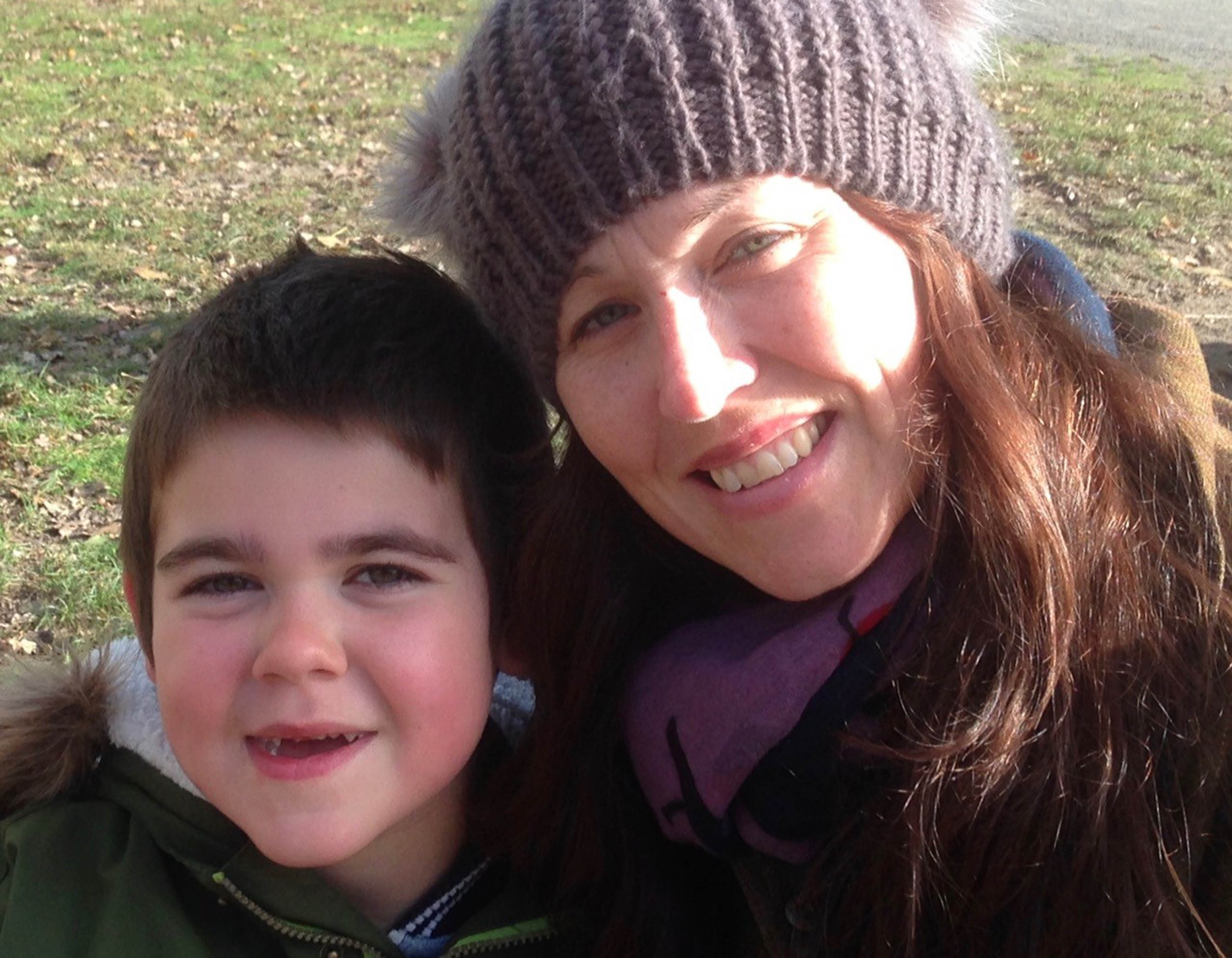 Peter Carroll, director of End Our Pain, a medicinal cannabis campaign group, said it had requested information on how many patients had been referred to the panel.
"The Government told us the numbers were too small," he said. "They could not say how many in case the patients were easily identified."
MP Philippa Whitford, a cancer surgeon who is on Westminster's all-party parliamentary group on cannabis, said: "Scotland and the UK have been instrumental in research which has brought many drug breakthroughs.
"However, there has been little research into medicinal cannabis in the UK. Other drugs like opiates and other pain killers are available to patients who need them. There is encouraging evidence that medicinal cannabis works for some medical conditions.
"Patients are under tremendous pressure to access it and those who need it should be able to."
A Home Office spokesperson said: "We completely sympathise with the families who have been facing desperate situations as they try to find treatment.
"In July the Home Secretary committed to swift action on behalf of those whose medical conditions could potentially be eased by cannabis-based products and we have announced that cannabis-based products for medicinal use will be available for specialist doctors to prescribe legally from the autumn.
"Any proposed course of treatment with cannabis-based medicine must be clinically led," the spokesperson added.
Glasgow and Clyde Health Board, which runs the Beatson, said that due to patient confidentiality it was unable to comment on patient's individual cases.
A Scottish Government spokesperson said: "The expert panel was established in June to advise UK ministers on medicinal cannabis licence applications made by senior clinicians on behalf of patients.
"The decision on whether to make an application to the panel is purely one for the treating clinician," they added.
"However, it is important the NHS in Scotland is involved in the development of clinical guidelines in this area to support doctors and make sure prescribed products are safe and effective, including for children."
The letter to Sajid Javid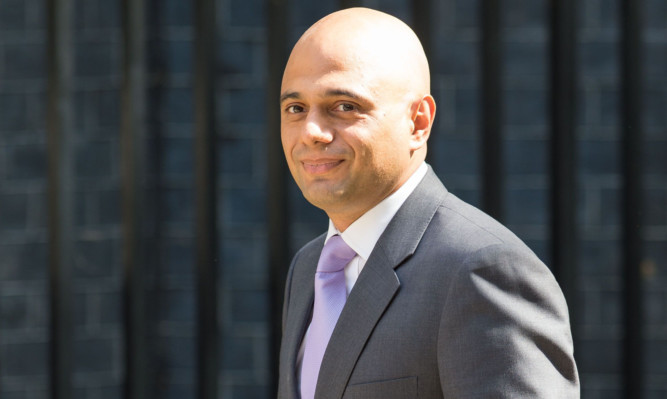 Dear Home Secretary,
I am a brain tumour patient who is being kept alive by medicinal cannabis. Your promise to allow patients medicinal cannabis, when they desperately need it for a medical condition, was welcomed by many people like me.
However, my application for medicinal cannabis has not been forwarded to the expert panel because I cannot get two senior clinicians to endorse it. It is heartbreaking to be told that I cannot be considered because the right protocols have not been put in place.
Since taking a laboratory-tested THC version of cannabis in 2015, my scans have improved. My tumour has stabilised instead of the expected growth. I am still alive and here for my husband, Gary, and son, Jack.
I am still alive three years after being given less than a year. The median survival rates and life expectancy for a glioblastoma brain tumour patient is 15 to 16 months for people who get surgery, chemotherapy and radiation treatment. I was unable to complete more than one session of chemotherapy because of adverse side effects.
My medicinal cannabis is taken with Sativex, the medicinal cannabis drug, which is prescribed privately. These are the only drugs I take. Medicinal cannabis is costing me £1,000 a month to import from Canada.
As you can imagine, this is a considerable burden on my family but it is the price of staying alive.
A previous application for medicinal cannabis, under the European Medicines Agency's compassionate use/named person scheme, was also refused.
Can you assist please, by putting into place a way for doctors to prescribe me medicinal cannabis?
---
---
---
---
---
---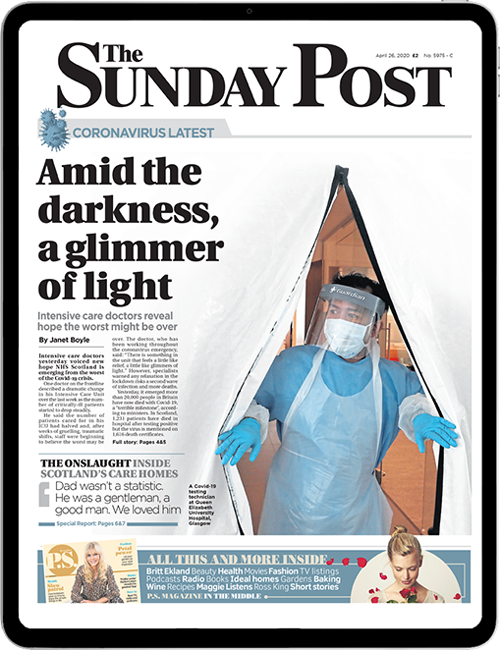 Enjoy the convenience of having The Sunday Post delivered as a digital ePaper straight to your smartphone, tablet or computer.
Subscribe for only £5.49 a month and enjoy all the benefits of the printed paper as a digital replica.
Subscribe