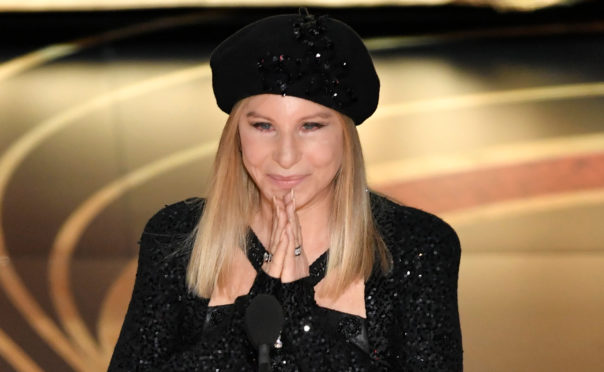 Having sold a few records and won a few awards, when Barbra Streisand starts talking about her favourite singers you might think it would be worth listening – and you would be right!
Barbra has had a lifetime love affair with music and sung with many of the other great stars, so whose albums would she go out and buy?
"I have been singing all my life but even before I was a professional I used to simply love listening to other people and buying their records," she said.
"That has never changed but during my career I have duetted with many great stars and there are a few I would love to have sung with but never had the chance."
Some of those are, sadly, no longer with us but there are others with whom she might yet sing. There is plenty of life left in Barbra at 77.
"My life is better now than it has ever been," she said. "I appreciate things more and feel more grateful for what I have.
"One thing I've never really done is pay attention to my voice. I've never pampered it or thought about it. It just served me. Now I realise I'm at an age when I have to take good care of myself, including my voice because I want to go on for a long time. Like everyone else I would love to go on for ever. One lifetime is never enough.
"One of my favourite singers deserved to go on for ever but it is a shame that he is no longer with us. I am so glad that we have recordings and videos of him because there will probably never be another Luciano Pavarotti.
"He had such a fantastic voice. He had power but he could be so gentle too. I think of myself as a drama singer. I like to be able to tell a story and Luciano could certainly do that.
"With his singing he could make you laugh, he could have you on the edge of your seat and he could make you collapse in tears.
"He had such a wonderful presence and the most beautiful smile which began in his eyes. What a man and what a voice!"
Barbra has also always loved the voice of an old friend. Her own singing talent was realised when she went to the Bais Yakov School in Brooklyn followed by the Erasmus High School in New York City.
"I joined the school choir there and enjoyed it very much," she recalled. "Here was a guy who was also a student at the school and in the choir. Years later I sang with him again.
"Neither of us knew how far we would go with singing when we were students but he has had such a deservedly great career. His name is Neil Diamond, you may have heard of him. What a great singer and actor and so lovely to work with."
Barbra's album called Partners which was released a few years ago, gave her a great opportunity to sing with some of her favourites and she loved every minute.
"How could you not enjoy singing with Billy Joel? What a great performer and he fills the biggest of stadiums the moment his name appears on the pre-publicity. He is a great guy too and fun to be with.
"There are a few singers who go on stage to duet or into the recording studio as if they are going to have a battle with you but only a few.
"Billy Joel is not like that at all. He is very giving, a gentleman with a fabulous singing voice and a terrific sense of fun. He can sing just about anything too, great talent.
"There are some great ladies too. It was sad that Donna Summer died. We recorded No More Tears together and she was terrific to be with and to sing with.
"She was a Disco Queen but boy could she sing just about everything. What an amazing voice and she was as good with a slow, moody number as she was belting out a great dance number. One of my favourites."
Il Divo appeared on some gigs with Barbra a couple of years ago and she was impressed.
"Those guys really know how to put over a song," she said. "I am a big fan of classical music and they brought to life everything they sang whether it was a classical favourite or an evergreen from the shows. They are definitely among my favourites."
There were another group of lads that Barbra Streisand liked and worked with…
"The Bee Gees were just wonderful and I still like to listen to them. They were such talented writers as well as singers and performers and I miss them," she said.
"Barry and Robin wrote Woman In Love which was just a fantastic song to perform and it was a worldwide hit. Whether it was something like Massachusetts or Stayin' Alive, they created an amazing sound and had the talent to create words and music that were just beautiful as well as electrifying.
"Andrea Bocelli is also one of my favourites. He also has such a beautiful voice and has that marvellous way of performing in front of a huge audience and making each song, each aria seem as if he is singing it just for you. I love to hear him."
Barbra can also be quite funky at times and that is probably why she likes Lionel Richie.
"Lionel is another great writer and performer," she said. "He has that great ability to be able to work in a great stadium and make it seem as if it is just a small gathering of friends.
"He is a nice man and always seems a little surprised that he is so popular. He has had so many hits that it is hard to pick one but I think his signature number must be Hello which just takes your breath away. Lionel is one of the very best.
"Michael Buble is also just a wonderful singer and performer of a totally different style. I really like to hear him and to see him because he is lovely with an audience and gives them exactly what they hope for.
"He can do jazz, swing, mainstream and musicals and be the best at all of them. He is also a very nice guy and so pleasant to be around."
There are many others because Barbra just loves music whether it is classical, pop, musicals or even country. She was a big fan of Elvis and is still a big fan of a singer who can only be described as a megastar.
"I really love Stevie Wonder, I have worked with him and he is just great," Barbra enthused.
"Stevie is so infectious. One smile and it's showtime – his writing talent is fantastic and he can really play and really sing in a way that appeals to all ages and has that great-to-be-alive feeling.
"Stevie Wonder is just amazing – a Wonder of the world in fact."
Barbra has herself been named many times by many people as their all-time favourite and while that is pleasing, her feet have never been anywhere other than firmly planted on the ground.
"I love to sing and I love to perform and to walk out in front of an audience and feel the love that they give to you is almost beyond description," she said.
"I have always been grateful and I hope that perhaps I might be among someone's favourites. I don't see myself as anything special, though, unlike those I have mentioned. They are all brilliant and all special to me."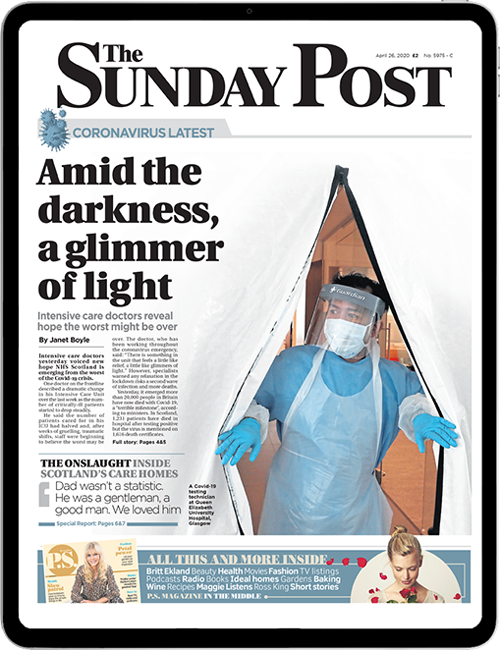 Enjoy the convenience of having The Sunday Post delivered as a digital ePaper straight to your smartphone, tablet or computer.
Subscribe for only £5.49 a month and enjoy all the benefits of the printed paper as a digital replica.
Subscribe