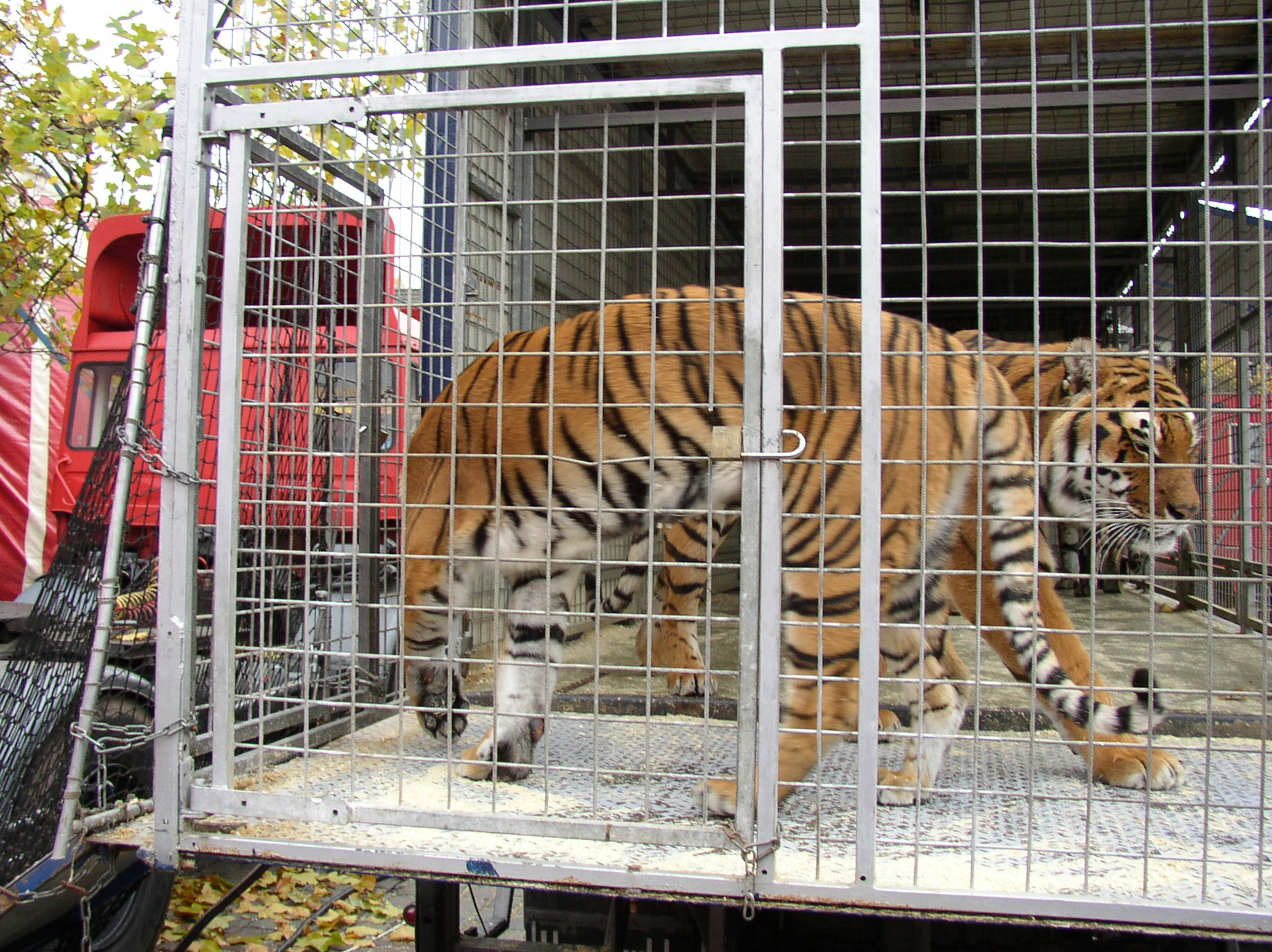 MSPs at Holyrood have unanimously backed the general principles of the Wild Animals in Travelling Circuses (Scotland) Bill.
The legislation would make Scotland the first part of the UK to ban the use of wild animals in travelling circuses.
The Bill was proposed by Cabinet Secretary Roseanna Cunningham MSP, who said in her opening remarks that the use of wild animals in travelling circuses "is morally objectionable to the people of Scotland."
Many MSPs, however, called for the Bill to be strengthened as it passes through the next stages in Parliament.
Mark Ruskell MSP, environment spokesperson for the Scottish Greens, warned that the proposed legislation does not fully address animal welfare issues.
He said: "Banning wild animals in circuses is absolutely the right thing to do on both ethical and animal welfare grounds. I moved an amendment to the Animal Health and Welfare Bill over a decade ago that would have introduced a ban, except it was only supported by SNP members at the time.
"Unfortunately, this new Bill, as drafted, does not yet provide clarity on what is a circus and what is a wild animal. Given that there has been more than a decade since the wild animals in circuses issue was raised by my original amendment, I am perplexed as to why the Scottish Government has not followed the route of the Welsh Government in updating legislation for all animal performances, of which travelling circuses are just one type.
"The ethical basis to this bill was based on public concerns about circuses as the top issue. Except there was no consultation or polling conducted to understand the public's views on greyhound racing or bird of prey displays for example, yet these and many other types of animal performance raise ethical and welfare questions of varying degrees that need addressed.
"There is much for the government to do to improve this bill so we have a proper ban."
MSPs unanimously approved the principles of the Bill to ban wild animals in circuses, with strong consensus that it must be strengthened ???

— OneKind (@onekindtweet) October 5, 2017
The Bill will now move onto Stage 2 for detailed consideration and amendments in Committee, and then return to the full Parliament for final amendments and approval.
Animal charity OneKind's Policy Advisor Libby Anderson said: "After campaigning for so many years for an end to the suffering of wild animals in circuses, I'm delighted to see all political parties coming together in support of this Bill. However, as the debate made clear there are weaknesses in the Bill that must be addressed if we are to have a strong ban.
"Today is an important milestone. The Bill has passed its first hurdle, which means that it will go forward and a ban will happen. This will place Scotland firmly in the lead on this important ethical and animal welfare issue, and I very much hope that it also marks the beginning of a period of progress for animal welfare in Scotland more generally."
Holyrood's Environment, Climate Change and Land Reform Committee had warned in a report that the legislation in its current form was "at risk of not fully addressing the issues it has been proposed to cover and capturing animal performances it had not intended to".
The committee agreed to the general principles of the Bill but said it will only achieve its aims if it implements a list of recommendations such as tightening the definition both of "circus" and "wild animal".
Previously, the committee heard from Nicola O'Brien of the Captive Animals' Protection Society who said the legislation is "grossly overdue".
However, Martin Burton, chairman of the Association of Circus Proprietors of Great Britain, told the committee he believed the ethical basis of the ban would lead to closure of animal shows and displays, such as those in shopping centres, and eventually zoos.