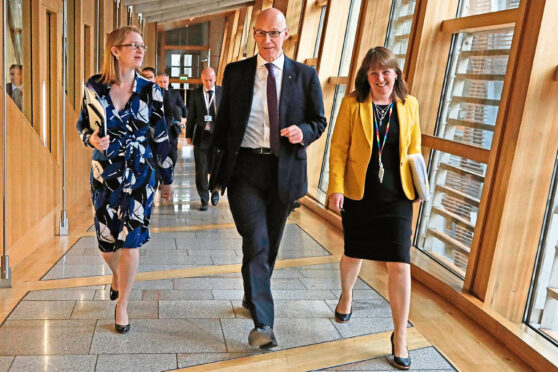 The Scottish Government has been challenged to appoint a women's health champion in a Holyrood debate.
Women's health minister Maree Todd was urged to explain why it might take another 18 months to make the appointment to reduce health inequalities after it was announced as a key recommendation last August.
The government says the appointment will be made by 2024 but, in England, a Women's Health Champion will be appointed this year.
On Wednesday Tess White MSP, shadow Conservative minister for public health, women's health and sport, challenged Todd to give a precise timeframe. Speaking in parliament she said: "Can the minister tell us in black and white when this role can be establised so that women can access the healthcare and treatment we deserve."
Afterwards she added: "Appointing a Women's Health Champion is a positive, common-sense move to help tackle healthcare inequalities and improve access to treatment for women.
"We need an independent, non-political representative to stand up for women's health right now – to challenge the SNP government over issues like their failure to offer breast cancer screenings to over-70s and potentially life-saving tests for pre-eclampsia to pregnant women.
"Women need a national figure to fight our corner and make sure we get the quality of care we deserve."
National Records of Scotland last year revealed that while the life expectancy of healthy men had risen over the previous decade, it had fallen for women. Calls to urgently appoint a Women's Health Champion were echoed by Labour MSP Monica Lennon.
She said: "This is a question of women's lives here, not gimmickry or empty promises.
"We cannot hide behind the Covid pandemic. Women's health was not a priority during the pandemic and it needs to be now.
"I am one of the MSPs who campaigned for women's health strategies and welcomed the health plan because it is a victim of crippling underinvestment. But it needs to be resourced, with leadership from the top.
"Maree Todd needs to listen to women. We have got decades of medical misogyny to unravel and as chair of the Women's Health Cross-party Group in parliament I know that women are not listened to by health professionals."
Scottish Labour Women's health spokeswoman Carol Mochan, also stressed urgency in prioritising women's health, saying: "Women face countless barriers and disadvantages in our healthcare system, and conditions affecting women are too often under-researched and poorly understood.
"We need more than words on a piece of paper to make real progress, but the SNP's Women's Health strategy seems to have been forgotten the minute it was published.
"There is no silver bullet to undoing years of inequalities, but a women's health champion can lead the way."
The charities backing the letter of urgency for a Women's Health Champion include Alzheimer's Scotland, British Menopause Society, and Chest Heart and Stroke Scotland.
Todd responded to White's question saying the appointment was a medium-term priority – despite it being the first key action highlighted in a press release announcing the Women's Health Plan – and remained on schedule.
She later told The Sunday Post: "Our Women's Health Plan signals our ambition and determination to see change for women in Scotland, for their health and for their role in society.
"Since its publication in August 2021 considerable progress has already been made within its first year, with a number of key actions already delivered.
"This includes a Women's Health Platform on NHS Inform, with new and refreshed information resources on menopause and on menstrual health, including endometriosis and other menstrual health conditions.
"In addition we have launched an endometriosis research grant, in partnership with Wellbeing of Women, and announced that early medical abortions will be able to continue at home, where it is judged clinically appropriate. Going forward we will continue to build on this progress."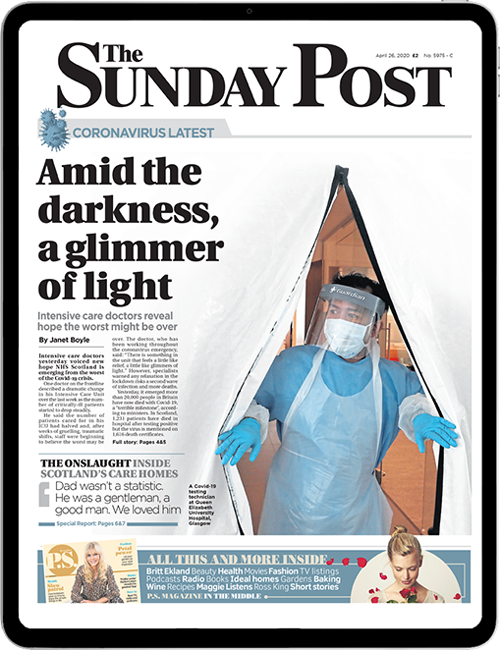 Enjoy the convenience of having The Sunday Post delivered as a digital ePaper straight to your smartphone, tablet or computer.
Subscribe for only £5.49 a month and enjoy all the benefits of the printed paper as a digital replica.
Subscribe