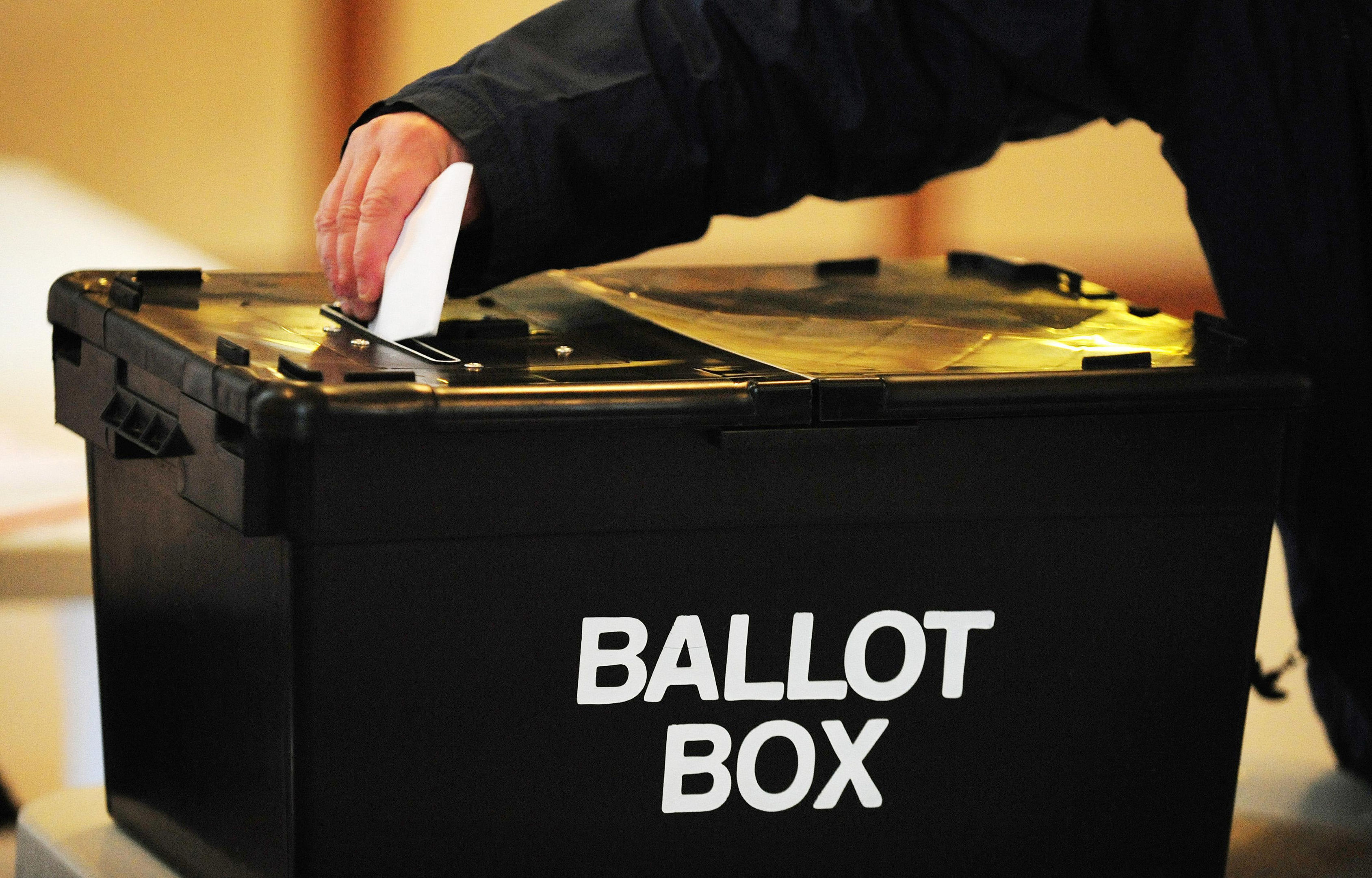 ELECTION hustings could take place inside jails if prisoners are given the right to vote, an MSP has suggested.
Liberal Democrat Alex Cole-Hamilton put forward the suggestion as a Holyrood committee considered the issue of prisoner voting.
He argued that if convicted prisoners – who are currently barred from voting across the UK – were to be allowed to do so, politicians would have a duty to try to engage with them.
Speaking at Holyrood's Equalities and Human Rights Committee, the MSP said: "I think politicians really should try and engage if we did extend the franchise to the prison population.
"It would be incumbent on us to try to engage with that population to take that opportunity to cast their vote, and maybe engage in hustings in prisons.
He added: "I think lots of people would like to see us in prison from time to time."
Mr Cole-Hamilton spoke in favour of lifting the blanket ban on prisoners voting, saying those who have been locked up in jail should have the "right to challenge the government of the day as it were or hold their decision makers to account for the conditions in which they are held".
Jan Anderson of Access to Industry, a group which helps female prisoners move on after release, said: "I love the idea of something like hustings, I think it could be really positive work for there to be time in prison to engage the women in what the issues of the day are about.
"It would seem to me it's a positive opportunity for looking at reintegration and rehabilitation."
They spoke out out after Green MSP Patrick Harvie urged the committee to give its support to ending the outright ban on prisoners voting.
Mr Harvie said: "The current blanket ban, in relation to the parliamentary franchise, is not compliant with human rights. And as the Scottish Government and most of the Scottish political spectrum supports the continued existence of the Human Rights Act and compliance with human rights legislation, it is unreasonable to think we will simply continue to ignore the fact that we are not in compliance."
He added: "There's a range of ways we could go on this, we could remove the ban altogether, or we could for example allow prisoners to vote who are nearing the end of their sentence. One argument is prisoners who are preparing to be released ought to be faced with issues around what it means to be a fully active participant in society.
"Voting is only one small aspect of that but it could be an important symbolic aspect."
Mr Harvie stressed it would be "entirely possible" for inmates to vote without having to leave jail.
"It's not about day release to go and vote at the local schools," he stated, adding later that "either a postal vote or some bespoke system for voting inside the prison context" would be easily achievable.
He continued: "It may well be that not many prisoners would have a huge interest in voting.
"I think that would be a matter of regret. Particularly in the run up to release, I think prisoners ought to be faced with challenging arguments about what it means to be a member of the society they are about to return to, and participation in democracy is part of that."
Ex-offender Beverly Smith told MSPs: "I feel having been in prison, there are many people in prison who really aren't interested in voting. But there is a wide variety of people who would like to vote."
Prisons inspector David Strang argued that those in prison were still part of society and should continue to be seen as such.
"They happen to be in prison because of what they have done and they are being rightly punished by a court but they don't lose that status as a citizen and a member of society," he said.
Mr Strang, Her Majesty's Chief Inspector of Prisons for Scotland, continued: "I think what we all want is when someone leaves prison at the end of their sentence is they are less likely to re-offend, they are more likely to be a responsible citizen. And in my mind voting, taking part in the democratic process, is what a responsible citizen does.
"I fully support Patrick Harvie's proposal, particularly for people coming to the end of a long sentence or on short sentences, they should be allowed to register to vote."