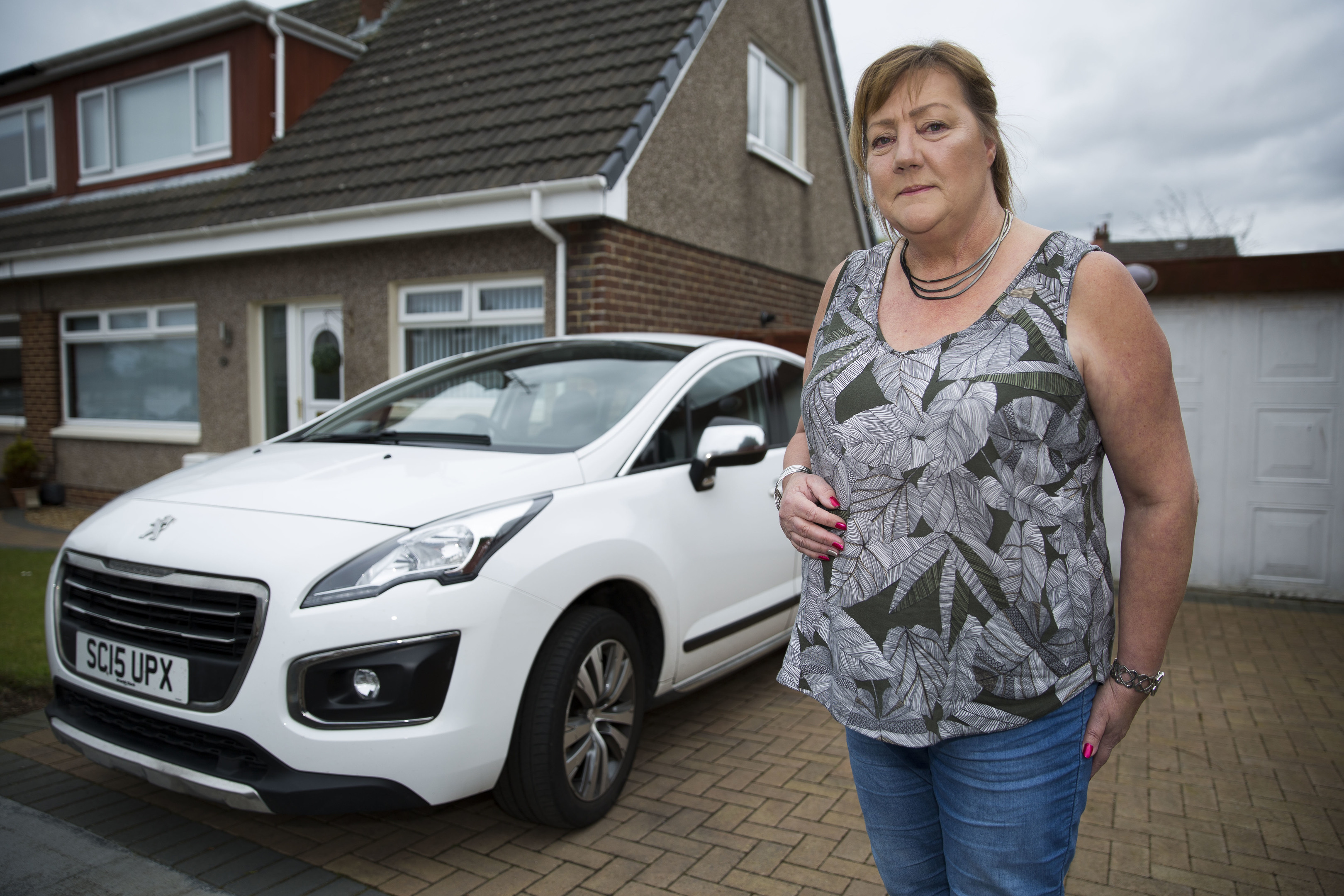 BENEFITS bosses axed a disabled woman's Motability car to save cash – but then agreed to pay out £65,000 to taxi her to and from work.
The bureaucrats first decided Jan Davis, who suffers from multiple sclerosis, no longer qualified for the disability allowance she used to pay for the car.
But just weeks later officers from the same Government department ruled she did qualify for help in getting to work.
They agreed to pay for a taxi to take Jan, from Ayr, to and from her job in East Kilbride, 33 miles away.
The move, which would cost the taxpayer an extra £19,000 a year, was last night branded "shambolic" by her local MP.
Jan, 58, who suffers excruciating pain, had been receiving the Personal Independence Payment, a non-means tested benefit, and used this money to lease a Motability car.
But the Department for Work and Pensions (DWP) last month informed Jan she would no longer qualify after a snap reassessment of her benefits ruled she did not need the car to live independently.
Desperate to keep her job at HM Revenue & Customs, Jan turned to the DWP's Access to Work scheme after taking advice from her MP.
To her surprise, she was informed the DWP would pay for her to take a taxi to and from work – despite a cost of almost £65,000 over three years, compared with the £8000 cost of leasing a car over that period.
Last night, Jan, of Ayr, blasted the DWP's approach, saying: "It's crazy – it would have cost them less than £6000 for me to keep the car and yet they are willing to pay up to £65,000 for taxis.
"If you are a disabled person living on benefits, your needs are ignored.
"I'm doing my best to continue working but I feel as though this Government just does not care."
Jan said her condition has a huge effect on her life, but she has battled to overcome it and continue working at the tax office in East Kilbride.
"I don't sleep at night and suffer quite a lot of pain in my legs," said Jan, who lives with her husband Graeme. "I can't walk very far before it is very, very painful."
And she was far from happy with the outcome after being told her appeal against the PIP decision could take 10 weeks.
Instead, she forked out almost £6000 of her own money to buy the Peugeot car outright.
Jan will now use the vehicle to commute to work – but the investment has left a black hole in her finances as she approaches retirement.
"I think it is absolutely awful the way that the DWP has behaved," said Jan.
"I am claiming benefits but I prefer to work.
"I think it is this Government's intention to just cut benefits for disabled people and push them into frustration and despair.
"Most employers can't afford to take on a disabled person because they wonder if the person's condition means they can't be there on time or if they can do all of the work – and the DWP is not helping disabled people change that perception. I feel as if I was forced into buying the car, it took so long to get an agreement out of them."
Corri Wilson, the SNP's disability spokeswoman, said Jan had been "denied the ability to live an independent life" as she accused the UK Government of treating disabled people with contempt.
Ms Wilson, who is Ayr, Carrick and Cumnock MP, said: "The distress and disruption that Mrs Davis has suffered as a result of this appalling decision is utterly disgraceful.
"Her case shines a light on the shambolic approach of the UK Government towards social security and its contempt for people with disabilities.
"Not only has Mrs Davis been denied the ability to live an independent life, but the taxpayer is being short-changed more than £19,000 each year, in just this single case, for no apparent reason.
"There is no logic to this decision and it raises serious questions about the UK Government's judgement.
"The Tories talk endlessly about the need to get disabled people into work, but here we see that this is all bluster.
"Instead, they continue blindly slashing crucial support for disabled people without any regard for the impact on peoples' lives.
"Mrs Davis's case is the result of these cuts – when even an employee of HMRC is forced to consider resignation, it must be clear to the Tories that their policies are not fit for purpose."
A DWP spokesman refused to apologise for the distress caused to Jan and said PIP and Access to Work had different aims.
"PIP is a benefit designed to help with the additional daily living costs someone may face due to their disability, while Access to Work is a grant to help disabled people with the adjustments they may need to get into or stay in work," said the spokesman.
"They are different benefits with different functions, and therefore have different assessment criteria.
"Anyone who is unhappy with their PIP decision can appeal and most people leaving the Motability scheme are eligible for a one-off payment of £2000 to help meet their needs."
800 Motability cars removed every week
CUTBACKS to benefits for disabled people caused uproar when they were introduced by the coalition Government in 2012.
The phased-in change from Disability Living Allowance to Personal Independence Payments will see 105,000 claimants lose some or all of their benefit by 2018, a Scottish Government report found, with an average loss of around £3000-a-year to each household affected.
The UK Govern-ment is also snatching away thousands of Motability cars with around 45% of disabled people on average undergoing a reassessment as part of their move from DLA to PIP.
It is thought around 800 Motability cars are being taken away every week with an estimated 48,500 already removed.
The Scottish Government report also found the move will cut more than £300 million a year from benefit spending.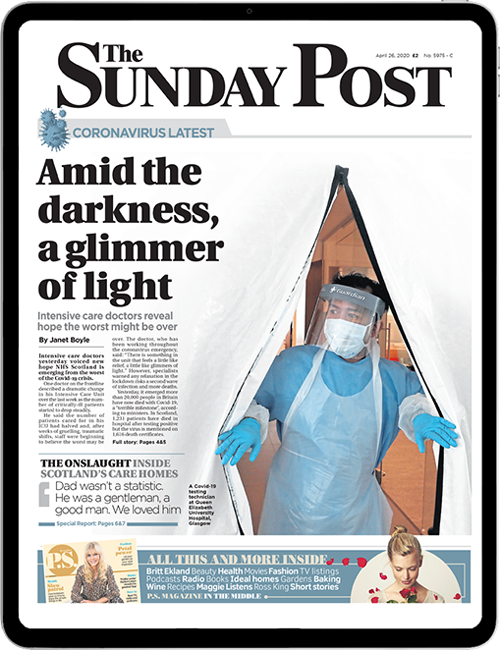 Enjoy the convenience of having The Sunday Post delivered as a digital ePaper straight to your smartphone, tablet or computer.
Subscribe for only £5.49 a month and enjoy all the benefits of the printed paper as a digital replica.
Subscribe