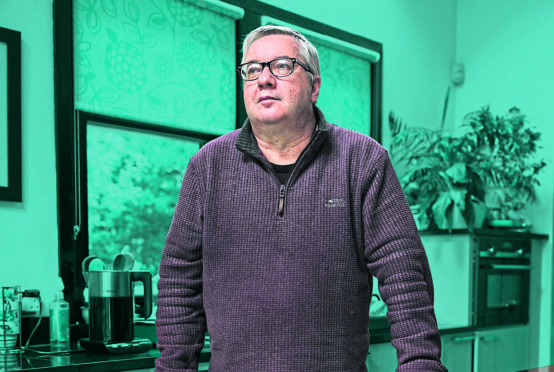 Multiple sclerosis patients say they are being denied a drug that can keep them walking – two years after it was approved in Scotland.
Support organisations and people with the life-changing condition warn sufferers are being denied easy access to breakthrough drug Fampridine.
Stephen Wright, 61, of Houston, Renfrewshire, began suffering debilitating pain and difficulties walking three years ago and was sent for physio by his GP. With his condition worsening rapidly, and finding it virtually impossible to book an NHS appointment with a specialist, Wright went against his own principles to seek private treatment because he was so fearful of his worsening condition.
He said: "I saw the same specialist I would have seen if it hadn't been almost impossible to get an appointment. After a battery of tests and scans, I was diagnosed with MS, which was a shock.
"However, he prescribed Fampridine and told me he hoped it would really help me. I was amazed by the effect the drug had. My mobility and walking improved almost immediately.
"But after I ran out of the first month's supply and tried to get the drug through the NHS, I was told it would be problematic."
Fampridine has been described as a miracle drug because for the one in three sufferers it can help, the medication, which can cost more than £300 a month and can only be prescribed by multiple sclerosis specialists, can deliver a major improvement in mobility.
Wright said: "I've had to pay another £320 for a private prescription on top of the almost £3,000 I've already paid for scans and tests, on top of consultant's fees.
"As well as the difficulties in getting appointments with the MS specialists who can prescribe Fampridine, it appears the cost seems to be an issue with the NHS despite the amazing improvement it can have on so many lives.
"While I've been incredibly lucky so far to be able to afford to pay this money to keep mobile, I can't continue to fund this. It seems incredibly cruel that a drug that is approved for use in Scotland and can keep MS sufferers mobile, is not being given readily to the people who need it most."
Wright said he understood the impact of the pandemic on the NHS but that having to wait almost a year to see the same specialist he saw privately was unfair.
He said: "I don't blame the doctors or frontline NHS staff who have always been wonderful but it is unacceptable that my NHS appointment to see the MS specialist won't be till the end of the year when I was able to see him privately months ago.
"It's heartbreaking to see the NHS struggling the way it is right now, when so many people are needing help."
MS campaigners and charities fear the situation is grave and worsening across the country.
David Martin, chief executive officer of the Multiple Sclerosis Trust Scotland, said: "The pandemic has had, and continues to have, a significant impact on MS services across the country.
"This case sadly shows what this means for people, like Stephen, who struggle to get a diagnosis and access to treatments that can improve the quality of their lives. This impact is not just about the immediate difference a treatment can make to your life now but can also affect the future progression of your MS.
"At the MS Trust our helpline has heard from many people, like Stephen, who are still struggling to access the services and support they need post-pandemic as MS services struggle with unsustainable caseloads. As well as unequal access to specialist MS services, access to treatments can also be a postcode lottery. Fampridine is not available within the NHS across the whole UK.
"In Scotland, Fampridine was recommended for use within the NHS in April 2020. In practice, it is still very difficult for people with MS to access it even in Scotland.
"This is partly because the approval is a recommendation only. Local health authorities have very limited budgets for drugs, so they have to make difficult decisions about which drugs they can afford to offer.
"We believe that people should have equality of access to healthcare services and treatments wherever they are."
Katy Clark, Labour MSP for West Scotland, urged Scottish Health Secretary Humza Yousaf to take action. She said: "It's cruel that this drug, which can deliver life-changing improvement to patients like Stephen, is being denied to them.
"All those in need of this treatment must have free and easy access to it. The health secretary must urgently intervene to ensure this injustice is rectified."
NHS Greater Glasgow and Clyde apologised for the delay in securing Wright an appointment with a specialist and said the impact of the pandemic was to blame. It added: "Since early 2020, we have been facing significant challenges due to Covid-19 and other pressures, and our multiple sclerosis services, along with all other services, have been affected by these pressures.
"Fampridine was made routinely available in August 2021, and our teams have strived within these staffing and other pressures to deliver the drug to patients alongside other essential daily services.
"A large number of patients have expressed an interest in Fampridine over a number of years, and the health board has taken all possible steps to appropriately screen and review patients interested in the drug in a clinically safe and effective manner, within strict protocols associated with use of this drug, and will continue to assess any patients still awaiting review."
The Scottish Government said: "We understand how distressing and debilitating MS can be, and we want to ensure that people can access the best possible treatment and support.
"Through our neurological care and support 2020-25 framework, we have invested over £300,000 in projects to improve the health and wellbeing of people with MS.
"The pandemic has seen our NHS under the most severe pressure it has faced in its 74-year history. Caring for large numbers of patients with Covid has meant that planned treatments have had to be delayed. We are now working hard to remobilise and our NHS Recovery Plan is backed by more than £1 billion.
"The plan will support increased diagnostic procedures, inpatient and outpatient activity, and aims to increase outpatients' capacity by 10% compared to pre-pandemic levels."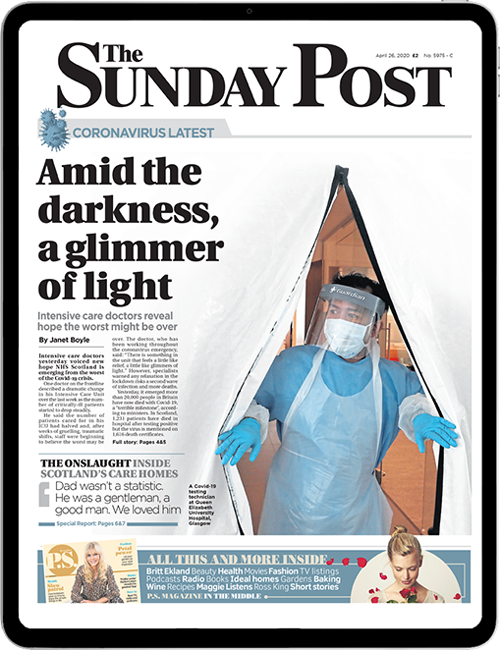 Enjoy the convenience of having The Sunday Post delivered as a digital ePaper straight to your smartphone, tablet or computer.
Subscribe for only £5.49 a month and enjoy all the benefits of the printed paper as a digital replica.
Subscribe