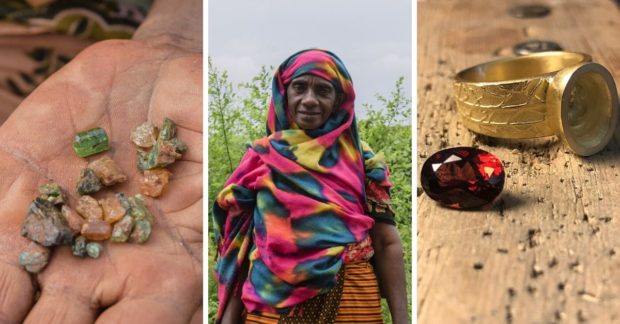 Deep in Tanzania's Umba Valley, Raheli digs into rocky soil.
It is back-breaking work and the sweat rolls down her face as she pulls out a small, glittering stone.
Raheli, one of Tanzania's female gem miners, is paid a little money for her labours.
Meanwhile, the gem may travel hundreds of miles to end up on a foreign jewellery counter, to be sold perhaps for thousands of pounds, euros, or dollars.
In just the past two decades, seven African countries have endured brutal civil conflicts fuelled by precious stones, predominantly diamonds. These include Sierra Leone, Liberia, Angola, the Republic of Congo, Côte d'Ivoire, the Central African Republic, and the Democratic Republic of Congo.
Films like Blood Diamond, starring Leonardo DiCaprio, have helped bring to light the intensification of civil wars fuelled by diamonds financing militaries and rebel militias. But the human rights abuses, horrific violence and child labour continues.
While neighbouring Tanzania is not in a conflict, its jewel miners are also often dis-empowered, uneducated, and unfairly compensated for the backbreaking, highly dangerous work they carry out.
With one third of Tanzania's miners female, the need for the work of Moyo Gemstones – a new ethical programme, which officially launched on the world stage last week – becomes glitteringly apparent.
"We've often found that miners – the ones doing the hardest work in the gem trade – know the least about gemstones," explains Cristina Villegas, director of Mines to Markets at Pact and a co-founder of Moyo Gemstones.
"This puts them at an obvious disadvantage when it comes to selling, when the gem's species, features, cut potential and hues all come into play and when basic gem knowledge is power."
The new scheme will enable both the consumer and Tanzanian miner to become more educated on the jewellery supply chain, from mine, to counter.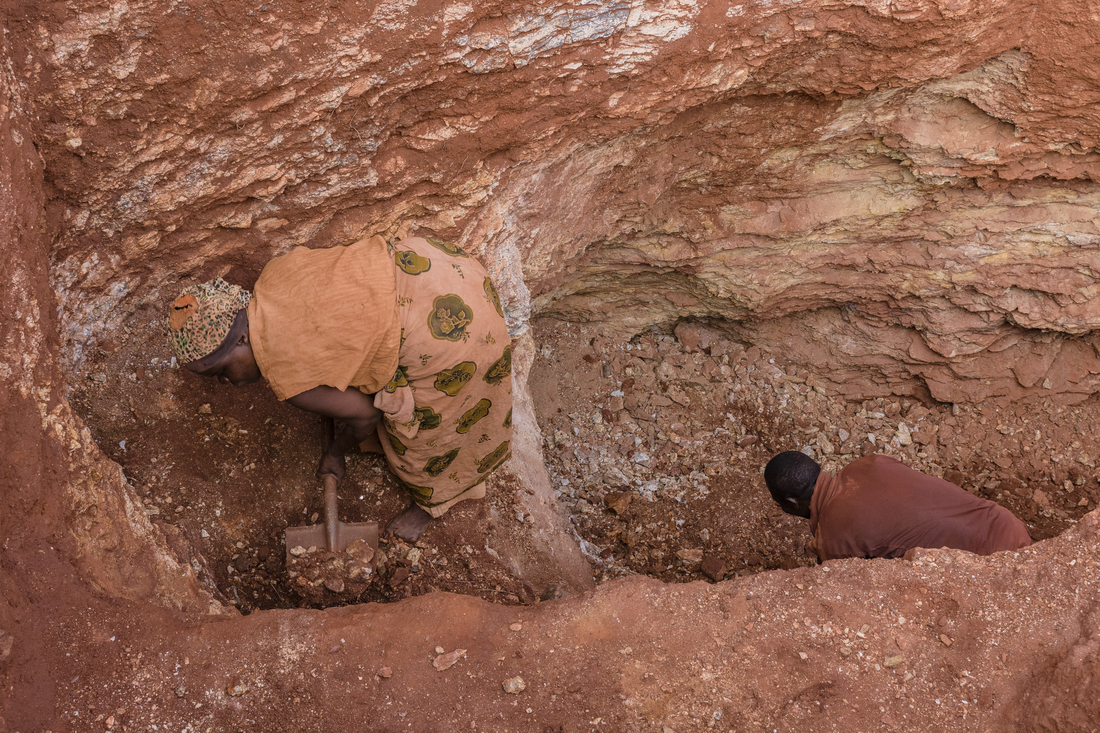 Moyo Gemstones – a global collaboration between the non-governmental organisation Pact, Anza Gems, Nineteen48, Tanzania Women Miners Association (TAWOMA) and a blockchain addition from Everledger – is the world's first responsible coloured gems programme.
It aims to specifically improve Tanzanian female miner's gem and market knowledge, to raise their incomes, set them on a more equal footing to male miners, and to make sure they are recognised for the arduous work that makes consumers' jewellery possible.
Until recently, consumers in Scotland may have had little idea this is where the jewels on their necks, wrists and fingers had come from, just as the miner in Tanzania may have been unaware how much the precious stones she digs up are truly worth.
A Scottish jeweller, Sally Grant, is pioneering the socially conscious stones.
Based in Burntisland, Sally is using a garnet mined by one of the Moyo Gemstone women to create an etched 18ct Fairtrade gold ring, which will be exhibited at Elements Festival Edinburgh this November.
"An estimated 30% of artisanal and small-scale miners are women, so I think it's very important that they are supported and given a voice and equal platform from which to work and trade," Sally explains.
"Sourcing ethical precious metals and gemstones is hugely important to me as it is the only way to guarantee the products that I am buying have come from a fully traceable and sustainable supply chain.
"I plan to create a collection of pieces inspired by the miners' stories to give my customers the opportunity to have a deeper connection with the places and the people living and working where the jewellery supply chains begin."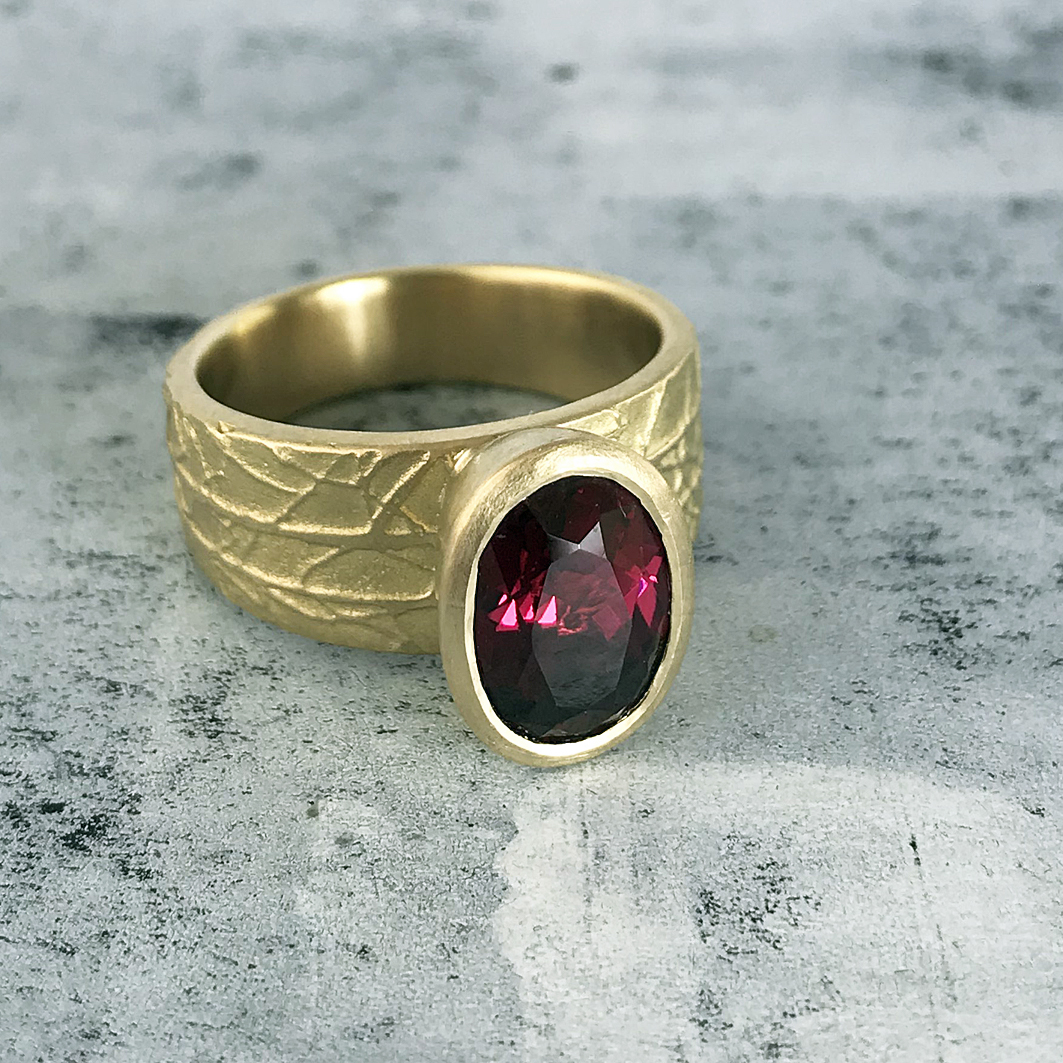 Around 80-90% of all coloured gemstones including sapphires, rubies, aquamarine, garnets and tourmaline are dug up by small-scale miners, with Tanzania home to some of the richest deposits of coloured gemstones in the world.
According to the International Trade Administration, the mining industry in Tanzania currently stands at an approximate value of approximately £750 million, while an estimated one million jewel diggers in Africa earn less than a dollar a day.
And, while engagement rings in the UK can reach up to tens of thousands of pounds, diamond miners remain some of the poorest people on the planet.
In light of this, Moyo Gemstones say they will provide the education necessary for miners to begin getting much more value for the rough gem material they mine; earning the miners three-to-five times more than they had been earning before and up to 95% of the gems' export value. Before, they would have been lucky to get 20%.
Mary Michel, the director of the Incorporation of Goldsmiths, is aiming to ensure that jewellery that using ethically sourced stones and metals will soon become the norm in Scotland.
The organisation is collaborating with the seven colleges and universities in Scotland with jewellery courses at HND level or above to create the Ethical Making Pledge.
Their goal is to ensure all of the country's new jewellers make informed choices and strive to use ethically sourced precious stones and metals to create their work.
"The idea is that from now on, all graduating jewellery students in Scotland will come out with a solid practical and theoretical knowledge of how to improve their environmental and social impact. So it should really see a transformation of the sector," said Mary.
"We've created an open access online resource (www.ethicalmaking.org) to act as a trustworthy one-stop shop for makers.
"The site brings together relevant information for makers about how to source ethical materials, non-chemical alternatives and information about the issues at hand.
"This is so important because the global marketplace makes it extremely difficult to be able to tell with certainty where our materials have come from."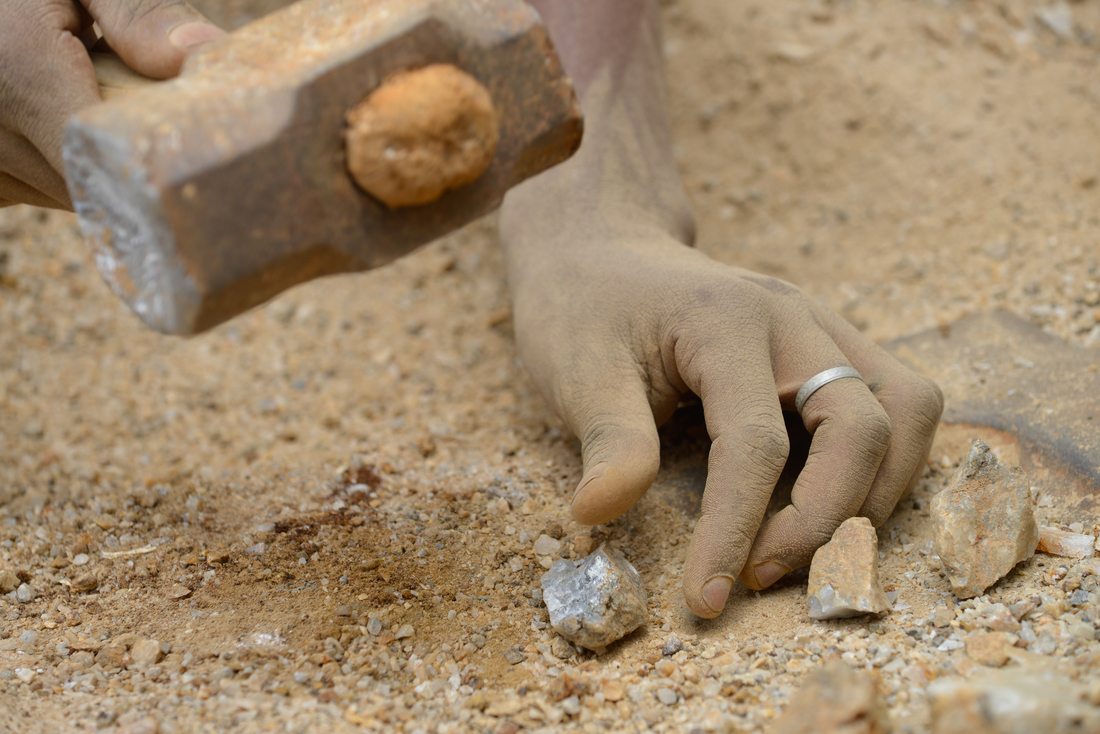 Moyo Gemstones will ensure that the female miners will now receive 95% of the gems' market value, where before they would have been lucky to get 20%.
Cristina Villegas added: "It's not surprising that Scotland is one of the emerging leaders in this space. Small but mighty designers like Sally Grant who speak out and who show us there is a demand for these stones make all the difference.
"Consumers in Scotland can help the sector by going out and buying from ethical jewellers who know exactly where their precious stones and metals come from.
"By buying into something that benefits everyone in the supply chain, they honour the work of the women who do the most dangerous part of the process – those actually pulling the gems out of the ground."
---
---
Meet your miners:
---
---
Raheli, mines for tourmaline and sapphires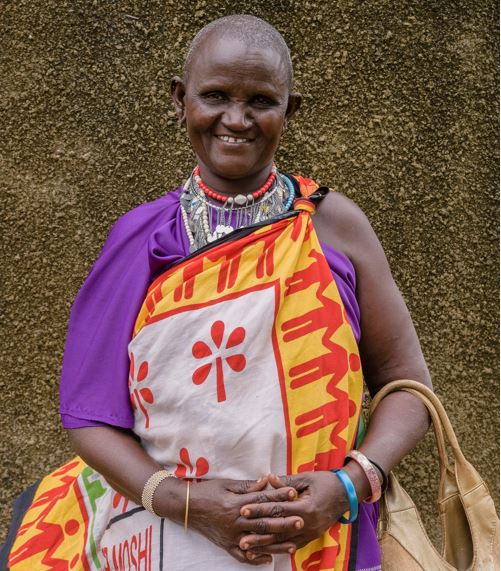 Raheli, 60, is fairly new to mining, beginning around four years ago as the shortening rainy season meant raising animals and crops became harder.
"Right now, our production is good," she says.
Raheli lives with three of her grandchildren and uses her mining income to help pay for their schooling. "I work hard for my family," she says.
---
---
Sauda, mines for tourmaline and green garnet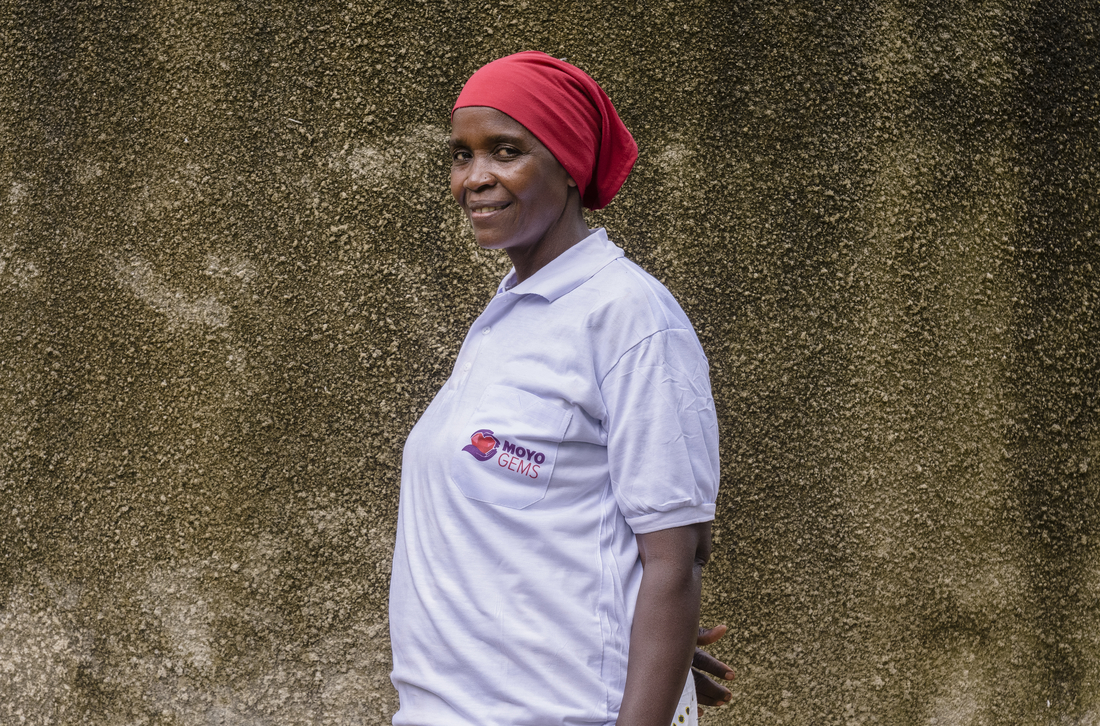 Like many women miners, Sauda says her children are the reason she mines. She has three daughters.
The site where she mines is about three hours away from their home by foot. She usually stays at the mine for three or four days at a time, camping there with other miners. "It is hard to be away from home," she says, but being able to provide for her girls is worth it.
---
---
Rehema, mines for red garnets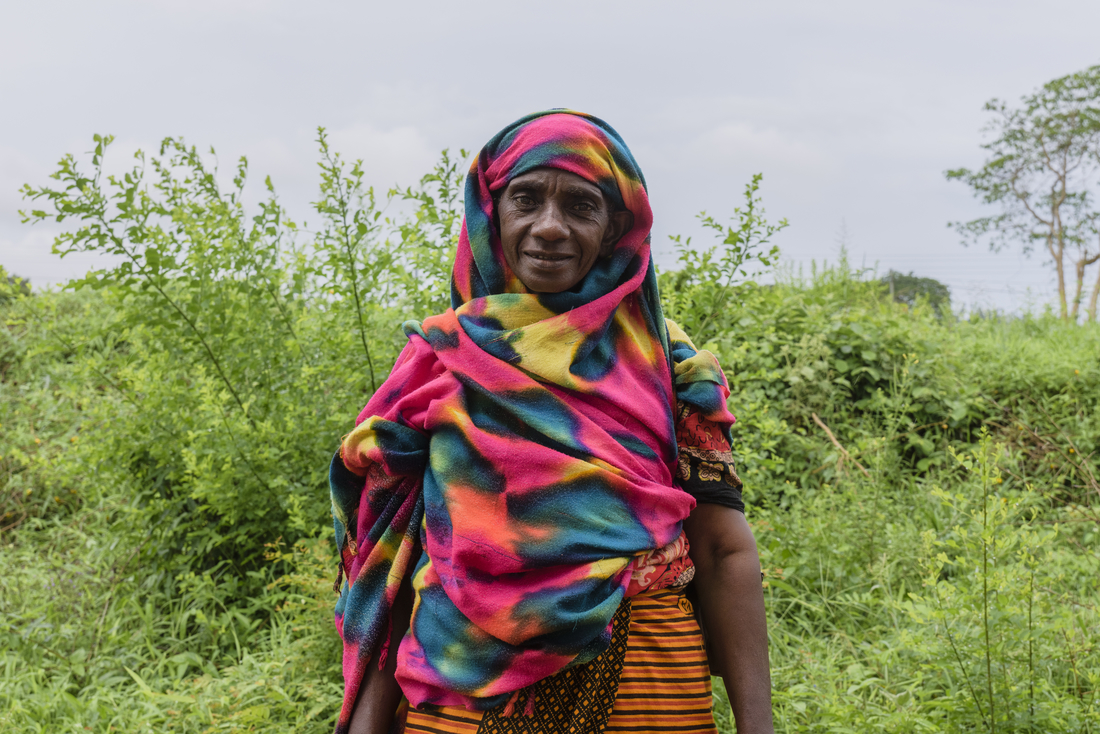 Rehema has been mining for about 25 years. Other types of small businesses required start-up money that Rehema, now 50, didn't have when she was younger. "So I mined," she says.
Until Pact began working with Umba's miners, she'd never had any formal training. "Now I know a lot more about what to do with the gems I get and about their worth," she says. "And I have a license, so I am mining legally."
Now a grandmother, Rehema uses her mining income to help support her grandchildren. She hopes one day to be able to build them a bigger, better house.
---
---
For the chance to buy Sally's ring created with the work of the Moyo Gemstones miners, visit Elements Jewellery and Silversmithing Fair, Edinburgh, November 8-10, 2019. To meet more women miners from Tanzania's Umba Valley, click here.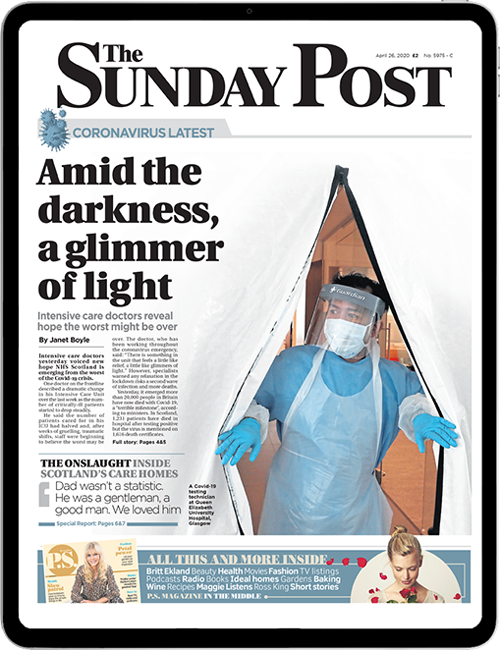 Enjoy the convenience of having The Sunday Post delivered as a digital ePaper straight to your smartphone, tablet or computer.
Subscribe for only £5.49 a month and enjoy all the benefits of the printed paper as a digital replica.
Subscribe