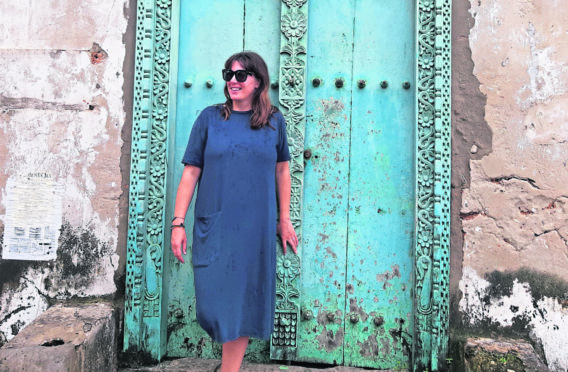 This time last year, life was very settled. My husband was a ­consultant ­in general ­medicine, specialising in infectious diseases, and working night and day for the NHS.
I had a dream job at The Balmoral Hotel. We lived in an affluent part of Edinburgh and had two children – one just starting out at school and one at nursery.
I was a PR manager and work was an often glamorous whirl of meetings in one of the country's best hotels.
But we felt like we were under-delivering in the game of life. It was classic treadmill fatigue.
Slowing down didn't seem an option. So we found a way to step off.
My husband Michael and I had both had stints in Africa – me teaching and him working in hospitals – and had never shaken the calling to go back.
Michael has a passion for working in resource-limited settings, so we reached out to various organisations.
It took 18 months before an opportunity to work at a hospital in Malawi came up.
In August, 10 weeks after accepting the job, we were en route with all our belongings packed in nine suitcases.
I realised I knew very little about Malawi. I even had to check a map to see where we would be living.
It is one of the poorest counties in the world – what would I be exposing my children to?
The World Health Organisation estimates there is just one doctor for every 40,000 people in Malawi, compared to one per 400 in the UK.
I wondered if my husband – one of the most dedicated doctors I know – would cope.
And, with it being a country rife with malaria, was I being a responsible mother exposing a four and seven-year-old to this disease?
When we arrived, it was strange. The thing about jumping off a treadmill going at 100mph is that, inevitably, you'll fall flat on your face.
Michael is finding the best ways of working and, because we live at the hospital, he's around more, not less.
It's a story of daily highs and lows. I'm learning to be patient. Things take months here, not weeks. A simple food shop can take trips to at least three different supermarkets.
As a landlocked country, there can be supply issues and imported items, like cheese, are expensive. Things run out and don't come back for weeks.
The internet often doesn't work. Power outs in the city are common. Roads are fairly wild by UK standards.
There was no water for a few days and we survived a heatwave with temperatures in the high-30s all clustered around our one fan and using flannels from a freezer to cool our overheated Scottish bodies down.
Our neighbours all help each other – life isn't always easy, so you have to.
Coming from a society often too busy to help or make time for people, it's a life-affirming experience.
As much as it might sound like a cliche, my kids have shoes on their feet and food in their tummies, so our tribulations are insignificant although, at times, I'm disappointed to admit I can find it quite hard.
Life has become more simple. I have been bored and lonely and lost. The people are proud and gentle and have taught me so much about grace under pressure and about quiet acceptance of that which we cannot change… neither of which I've mastered yet.
I have experienced the pleasure of taking the kids snorkelling with rainbow fish in Lake Malawi and have seen their expressions of sheer joy.
We have watched elephants mess around on a riverbed. We have watched the sunrise and sunset with the same interest we used to embrace a programme on Netflix.
Small, familiar things, like macaroni cheese for dinner, have become luxuries.
It's been intense, but we're a tight little unit now.
The children were allowed to pack 10 small toys each, which caused upset. Even these have been abandoned in favour of playing ninjas with sticks and throwing stones to dislodge mangos from a tree.
We were given a small thatched house on the hospital compound. I found a roadside furniture maker to make me a sofa, and bed poles on which to hang mosquito nets.
But real life continues apace and it's this routine that has helped us.
I drop the kids at school and enjoy a coffee afterwards. I go to the supermarket, the bank, the post office.
I write from a local cafe – keeping my Instagram account @meetmalawi as a diary to look back on.
Homework needs to be done, beds made, tantrums occur, my son is on his school's golf and swim teams.
Overall, it's been a challenge, but it's made us incredibly grateful to call Scotland home.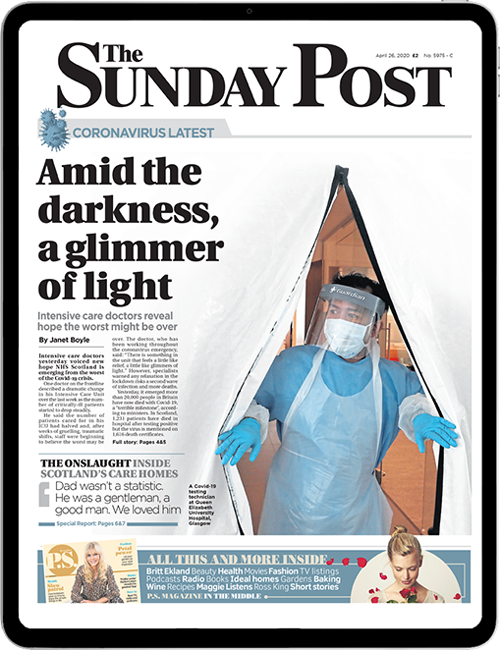 Enjoy the convenience of having The Sunday Post delivered as a digital ePaper straight to your smartphone, tablet or computer.
Subscribe for only £5.49 a month and enjoy all the benefits of the printed paper as a digital replica.
Subscribe