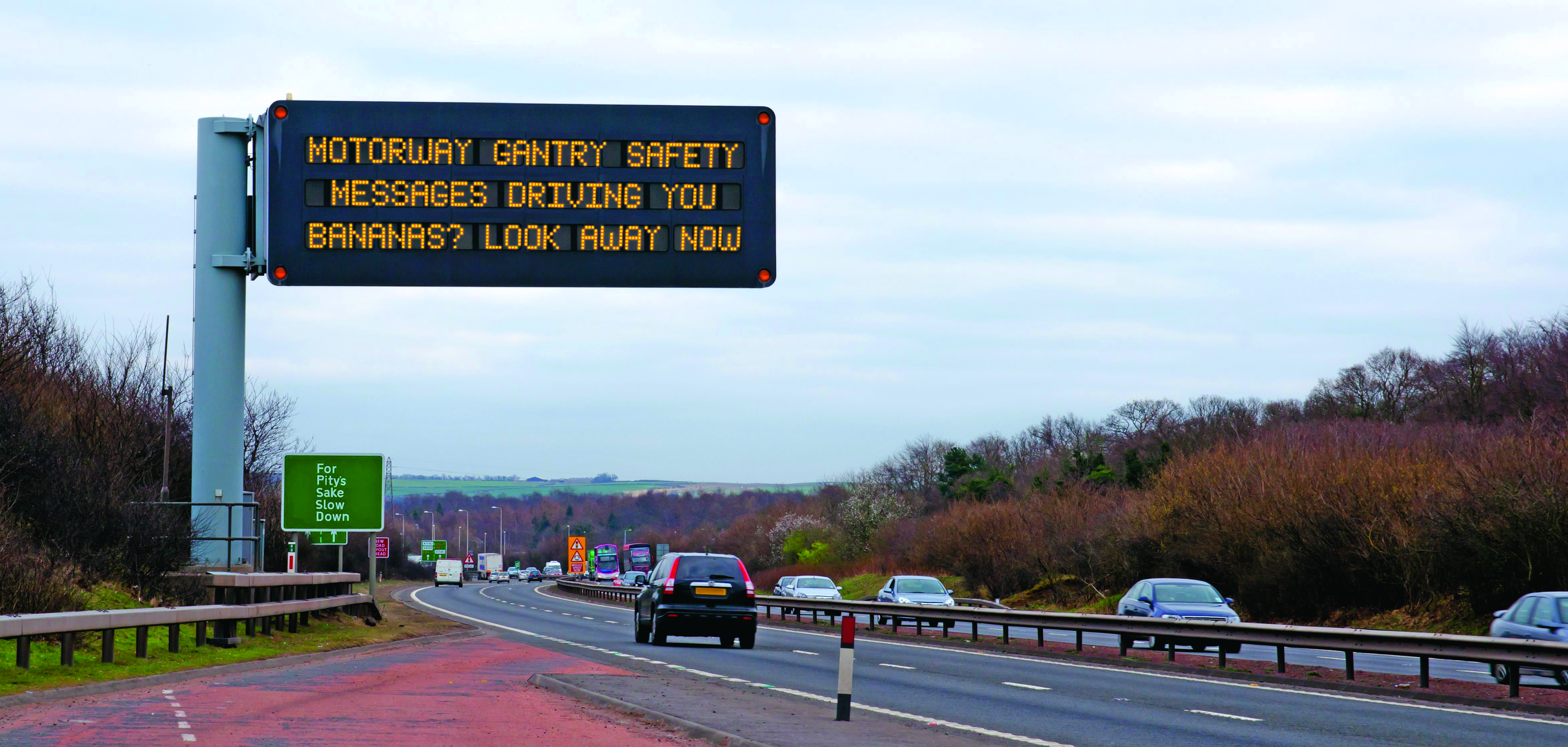 WITH their messages to "keep windscreen clear" and "drive safely" they have been helping, and sometimes annoying, motorists for years.
But the days of motorway overhead gantry messages may be numbered.
And instead the informative – if occasionally glaringly obvious – advice will be beamed directly into our cars.
A new generation of "connected" vehicles coming on to the market will revolutionise how quickly and accurately information about accidents and journey times is communicated, transport experts have predicted.
And this means safety and traffic messages will soon be beamed on to your dashboard instead of the traditional overhead signs or gantries.
Internet-enabled vehicles will allow real-time journey time data and traffic warnings to be broadcast in cars, while sensors on the cars will capture information about road conditions to share with other drivers travelling behind them.
Transport Scotland has unveiled a new strategy to inform how it will adapt to the changes which are hoped will reduce car crashes and improve journey times.
The move comes as Jaguar Land Rover last week became the first UK-based manufacturer to test driverless cars on British roads.
AA spokesman Jack Cousens said drivers will accept the changes if they are not too intrusive.
He said: "It all remains a bit of an unknown, but the rate of technological change will have a big impact on the driving experience in the coming years.
"There are obvious limitations to the traditional roadside messaging systems, such as your view being blocked by an HGV, so I think motorists would welcome anything that makes the messaging more targeted.
"However, we need to make sure it is the appropriate message for the appropriate occasion and we don't want anything that strays into the spam or advertorial territory.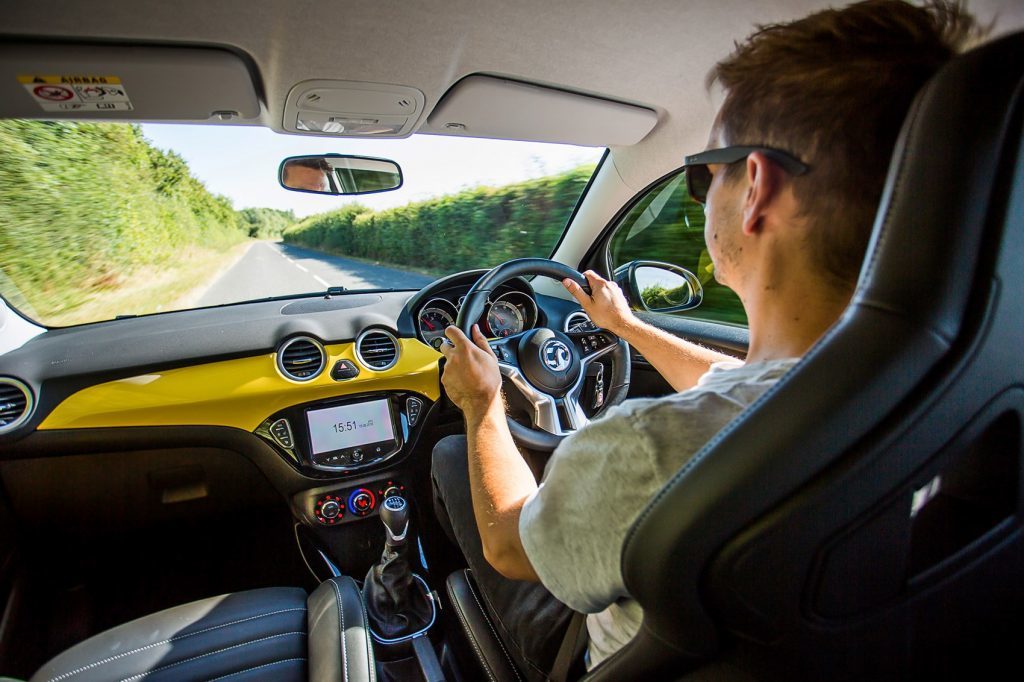 "Crucially, I think most motorists will want the choice to switch it off as well.
"The real-time exchange of information between roadside systems and vehicles is interesting, there are real wins here in terms of letting people know how serious an accident is and if they should take a different route.
"But also feeding back information in a more local setting, say about black ice, could help the vehicles following on."
The Transport Scotland strategy document lifts the lid on how the new generation of "connected" vehicles will impact millions of Scots drivers.
Transport chiefs predict that by 2026 all new vehicles will have technology on board which could mean messages will be announced and displayed in-car and include details personalised to your journey, such as ferry connection times.
It is also expected connected vehicles will be expected to allow information to be passed to and collected from vehicle sensors, such as weather conditions, and then shared directly with nearby vehicles.
Ben Gardner, an expert in autonomous vehicles technology and regulation at law firm Pinsent Masons, said: "The in-car technology is pretty much there in terms of both connected and autonomous vehicles but there is a lot still to be done in terms of roadside infrastructure.
"The big potential gains come when connected vehicles start interacting with each other and the road network. Then you will see real differences in many areas not least road safety where the data gathered by your car is helping to make journeys safer for the car five minutes behind you on the same road.
"There is likely to be generational split on this. For it to work properly you have to allow your data to be handed over so that it is your car transmitting where and when you are going places.
"For the younger generation, they have grown up with things such as Facebook where everything is shared. But this will not be for everyone."
Transport Scotland also envisage the next generation of roadside technology to help monitor issues such as air quality and better co-ordinate freight truck movements.
It is also hoped that equipping the motorways and trunk roads with the latest technology will also make them safer.
Transport minister Humza Yousaf said: "Intelligent Transport Systems is a rapidly evolving field, with developments taking place in a wide range of areas, not least in communication of information to travellers via mobile devices, both at trip planning stage and during the journey.
"In recognition of such rapid change, our future ITS strategy will assist in informing procurement, deployment, and maintenance of equipment and services for the next 10 years and beyond."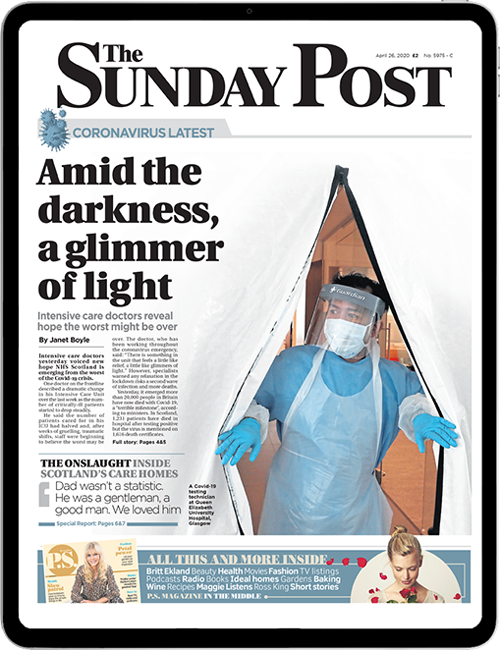 Enjoy the convenience of having The Sunday Post delivered as a digital ePaper straight to your smartphone, tablet or computer.
Subscribe for only £5.49 a month and enjoy all the benefits of the printed paper as a digital replica.
Subscribe