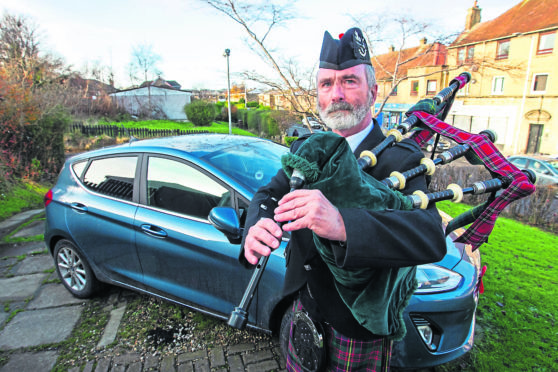 Bagpiper Mike Pretsell was at first delighted with his new Fiesta – but he was soon blowing a lament when he became embroiled in a £4,000 trade-in dispute.
Professional piper Mike has been driving a Ford Fiesta since 2005 and finds it the ideal vehicle to get to and from his gigs at weddings, funerals and functions. He once even performed in front of the Queen at Balmoral.
"I love Fiestas and in my time I must have spent a fortune on them," he said.
"I have never had a problem with any of my cars in the past but suddenly this one had turned into a nightmare."
The 62-year-old grandfather has been exchanging his car for a new model every three years through a Ford dealership near his home in Edinburgh.
In July, instead of doing his usual trade-in at the showroom, Mike instead went through Ford Direct.
"I decided to deal directly with the manufacturer because the monthly payments were much lower," said Mike.
"My last car was costing me about £240 a month but I discovered a new one from Ford Direct would only cost me £141, so it was a bit of a no-brainer." He was offered £4,263 for his old car, leaving an outstanding finance balance of £12,588 on the new vehicle.
Mike said that after the deal was completed and he had handed in his old Fiesta, he cancelled his direct debit for the previous car and lower monthly payments for the new one kicked in.
"I was then shocked when I started getting demands for about £4,000 from Ford Direct, which they said I still owed them on my part-exchange," he said.
"Nothing I could say or do seemed to make any difference. I just kept getting asked for the money and was told my account was in arrears."
To make matters worse, Mike has hearing issues and said he told Ford he preferred to be contacted by email rather than by phone.
"Despite this, they kept phoning me but I couldn't hear them properly," he said.
"I was also getting these reminders and letters to pay up and I assumed it was a computer error or something.
"It appeared they wanted me to keep paying for my old car, which we had already given back to Ford in the part exchange deal. None of it made any sense.
"I was getting pretty stressed and annoyed by all this, especially since I have been such a good and loyal Ford customer for many years."
At the end of his tether, Mike contacted Raw Deal for help and we asked Ford to investigate.
The company soon sent a letter to Mike to say it was writing off the £4,064 they had been incorrectly asking for in connection with his previous vehicle.
A customer relations manager wrote: "In October you contacted us and were advised the matter would be investigated thoroughly and we would respond in writing.
"Following this, you received a further letter asking you to pay the optional final payment for the vehicle, despite it being part exchanged. In my review of this case I noted the application you submitted was not completed correctly as you did not make us aware of the original vehicle being part-exchanged.
"However, I accept the Ford Direct process differs from the dealership-led process."
The adviser went on to confirm Ford Credit had cancelled the outstanding balance on his old Fiesta and he would not be asked for any further payments on it.
Mike said he was now looking forward to blowing up a storm at his bagpiping performances in and around the capital.
"Getting this sorted out is a great relief," said. "Thank you Raw Deal for all the assistance.
"I was getting nowhere."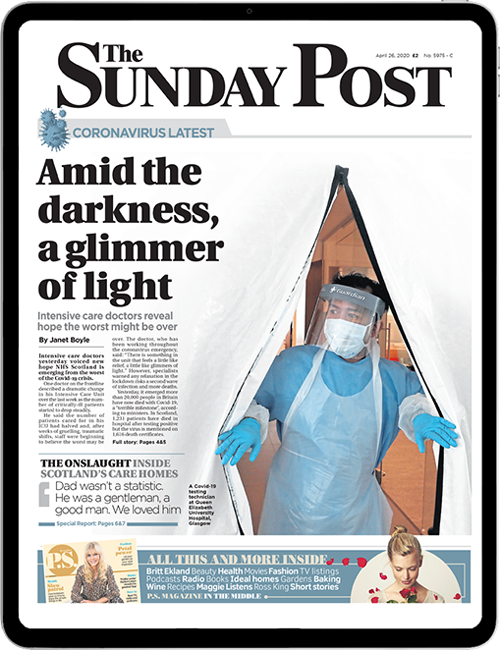 Enjoy the convenience of having The Sunday Post delivered as a digital ePaper straight to your smartphone, tablet or computer.
Subscribe for only £5.49 a month and enjoy all the benefits of the printed paper as a digital replica.
Subscribe