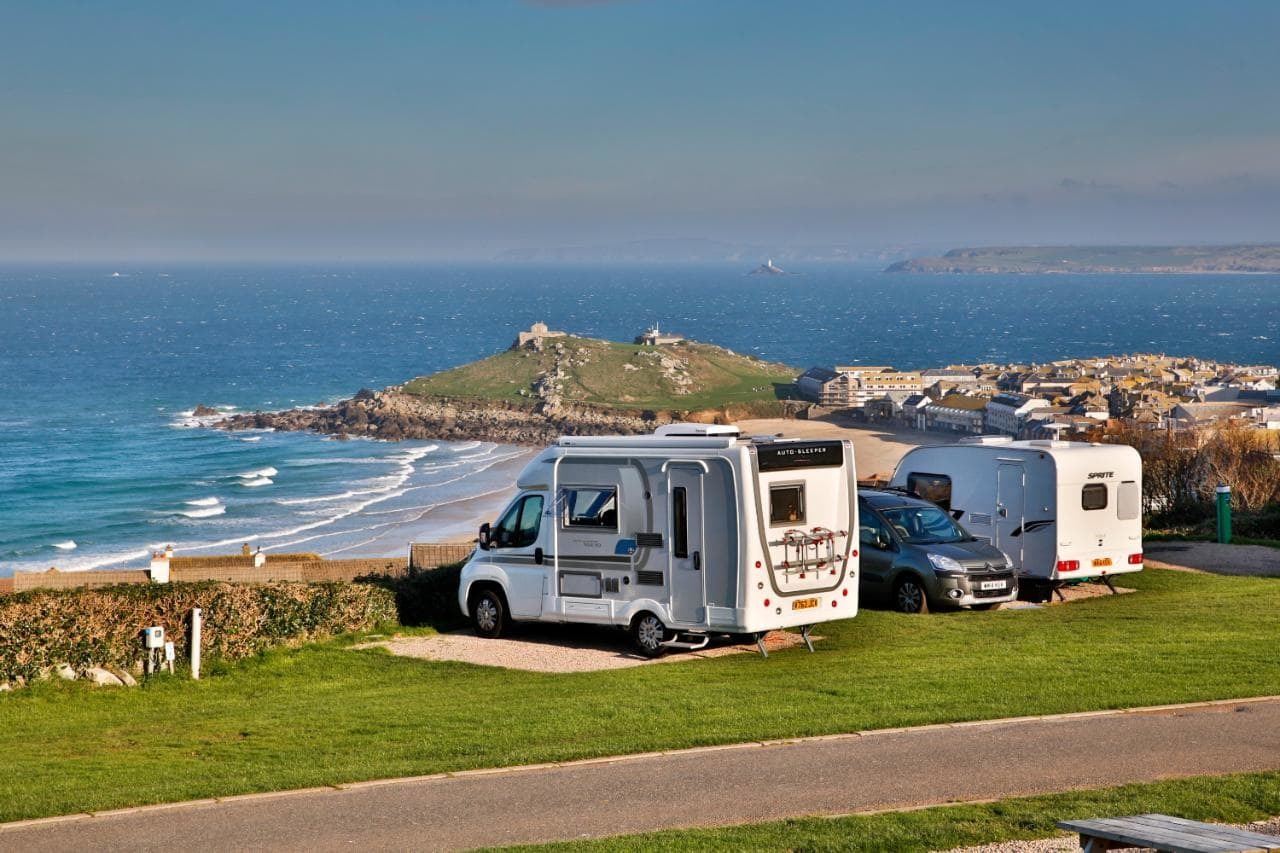 WE'RE lost, in a brand new motorhome, and trying to find our way to Llanfairpwllgwyngyllgogerych- wyrndrobwllllantysiliogogogoch.
"Excuse me, is this the way to…errrrrr, the place with the really long name?" I find myself garbling to startled pedestrians.
Fortunately, Welsh place name pronunciation and a grasp on geography that would make a homing pigeon wince are the only cares I have in the world.
For I'm at the wheel of what's to be my new home for a week – a sleek and very impressive Escape 685 which, it turns out, is the Rolls Royce of motorhomes.
I'm a motorhome novice and determined to prove anyone can jump behind the wheel of one of these all mod con behemoths to enjoy the staycation of a lifetime.
So, with that in mind, back to the wilds of Wales. Normally if I was lost while driving I'd be concerned about doing a three-point-turn in a 22ft long motorhome.
But not in the Escape 685, because it's simply so easy to drive. And for children, it turns out a motorhome is the "most exciting thing that has ever happened ever", with pull-down bunk beds to add to the four-wheel box of delight's charms.
They loved it, as more surprisingly did my wife, who's more "five star in the Med" than "life on the road".
Being a rolling stone with a never-ending supply of fresh air and constantly changing vistas clearly suited all of my girls (four, six and "permanently 21").
First port of call, after picking up the keys from Spinney, the UK's leading motorhome provider, was Delamere Forest Camping and Caravanning Club in the beautiful Cheshire countryside.
Arriving at the pretty forest-encircled site at twilight made us feel, well, like explorers.
But, what's this? You have to plug your motorhome in to make it work? And you need to empty its toilet? Fancy.
And what is it about campsite meals cooked on a gas stove? Bangers, french toast and beans never tasted so good especially served with an ice cold beer or glass of wine.
And here's the thing – today, with so much of our lives dominated by commitments, work, TV and the net, there's something very fulfilling about being trapped in a woodland glade with just your family, no wi-fi, or telly reception for company.
If you've never played What's The Time, Mr Wolf? with two very young, laughing-their-heads-off children, you should. Everyone should. Because it's ultimately what holidays, childhood and memories are all about.
Driving into north Wales, we pass Rhyl and Rhuddlan and head for Caernarfon, dominated by its formidable castle.
It's a fantastic place to while away a lazy sunny day. Dotted with charming cafes and inviting ice cream parlours we found ourselves dwelling in this incredible setting.
And that's the beauty of a motorhome holiday. You can go where you want, when you want, taking your hotel bed with you.
Nearly all motorhome hires ensure you have a full tank of diesel, so the world is quite literally your oyster. After a couple of days enjoying the wilds of Anglesey, we headed to Haven's superb Greenacres Holiday Park near Porthmadog. It has the longest, widest and cleanest beach I've ever set foot on.
And Haven have designed their park to appeal to families. Entertainment, crazy golf, swimming and great places to eat – it has everything needed to make a holiday swing for all the generations.
Nestled in the shadow of Snowdon, it's in a breathtakingly pretty setting.
A special mention has to go out to Dave Touring (brilliant name), Haven's ever-cheery point of contact for people on the motorhome pitches.
So can a novice, non-camping family enjoy a motorhome holiday?
It's a resounding yes to that and if only for the fact it makes your home feel like Buckingham Palace when you get back. ("Look at the size of our living room – it's enormous!")
If life is ultimately about enjoying the simple pleasures and each others' company, sign us up again for next year.
Facts
For more information please visit:  www.campingandcaravanningclub.co.uk and www.haven.com .
Our motorhome was provided by Swift Group – www.swiftgroup.co.uk. To view all stock at Spinney go to www.spinney.co.uk
For a week's hire of a family-sized motorhome, sleeping four, prices typically start around £600 pw in low season rising to around £900 pw in high season.
Find a list of hire companies around the UK at www.freedomtogo.co.uk/hirerent