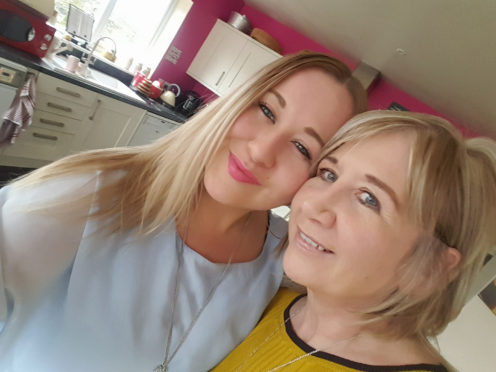 Record numbers of Scots women are dying from drugs overdoses prompting calls for dedicated help for female addicts.
Women now account for nearly a third of drugs deaths in Scotland when a decade ago they made up less than a fifth.
Official figures show 934 Scots died of overdoses in 2017, 282 of who were women.
But the number of deaths last year is expected to be far greater, with one expert predicting as many as 1,200 drugs victims.
Experts want more facilities specifically for women addicts, and more research to give a better understanding of why women are apparently becoming more vulnerable to addiction and overdose.
Professor Catriona Matheson, co-author of a Scottish Government report into rising overdose deaths in woman, said women are less likely to seek help for addiction because they feel socially isolated, stigmatised and guilty.
She said: "Some feel they will be harshly judged if they seek treatment because they are women.
"They are struggling under the burden of trying to keep their children.
"They are vulnerable ­people stigmatised and don't want to seek help. They feel guilty and struggle on, trying to cope themselves."
Professor Matheson worked as a community pharmacist before moving into academic research.
"I have been aware of the guilt and treatment of addicts since I first did work placements in a local pharmacy in a Glasgow housing scheme as a teenager," she added.
She said that many of those who die are long-term drug users who managed to hide the extent of their problem.
"We are talking about women in their forties and fifties – mothers, grandmothers, sisters and women who are often the mainstay of families.
"Their bodies – livers – have been compromised by years of drug abuse, often hidden."
Now they are ­encountering new, stronger drugs, and their bodies cannot cope.
These include the synthetic opioid fentanyl, used as a heroin substitute but far stronger and much more deadly, and etizolam, also known as "street valium".
Professor Matheson said "Women's weight and gender may be causing them to overdose. Their livers and kidneys are smaller. That and the fact that they may not have been eating properly.
"We need to carry out research that will tell us how to intervene sooner if we want to stop increasing numbers of women dying.
"We also need support centres that will be women-friendly.
"Without this and the vital research needed to help women, we can only expect to see the numbers of women dying rise."
The need to act swiftly is ­echoed by Ian Hamilton, associate professor of addiction at York University.
He said the majority of research into support for those with drug problems was carried out in men.
Ian, a Scot who spent 20 years as a mental health nurse, said: "What we know is that women are more likely to accelerate from, say, smoking cannabis to injecting or taking harder drugs. It is called telescoping.
"The pressures of life weigh more heavily on women – children, abusive partners, poverty in families and cutbacks in welfare.
"They do not access ­treatment in the way men do. We desperately need women-only support and treatment centres where they know they will not lose their children if they admit a drug problem.
"They need to have creches and be easy to reach. We know that women are less likely to seek health care because they can be stretched to the limit, holding down two or three jobs, looking after kids and even elderly parents.
"They access the drugs by online shopping. Drugs like ­fentanyl can be accessed online, as can virtually any drug. Savage cuts to treatment means support has become even less likely.
"We need to start looking at drugs as a health problem and not a criminal one, and provide adequate support and treatment.
"Countries like Portugal have done this successfully and cut deaths."
David Liddell, chief executive of the Scottish Drugs Forum, said: "Scotland has the worst drug-related deaths figures in Europe per head of population.
"There is strong evidence that high-quality treatment protects people against drug-related deaths. Sadly, in Scotland we only have 40% of people in treatment.
"Other countries, including England, have lower rates of drug-related deaths and a higher proportion of people in treatment.
"For example, the figure for England is 60%.
"This lower rate must be because of the way we deliver treatment services.
"People die from using more than one substance at a time. The vast majority of deaths involve heroin and other depressant drugs.
"We have seen, however, increases in the use of tranquillisers – benzodiazepines primarily from illegal supply.
"We have seen a significant increase in those aged over 35 dying of an overdose this is likely to be around three-­quarters of those who died last year – roughly 1,100 people."
Losing my little girl to drugs was my worst fear …and then it happened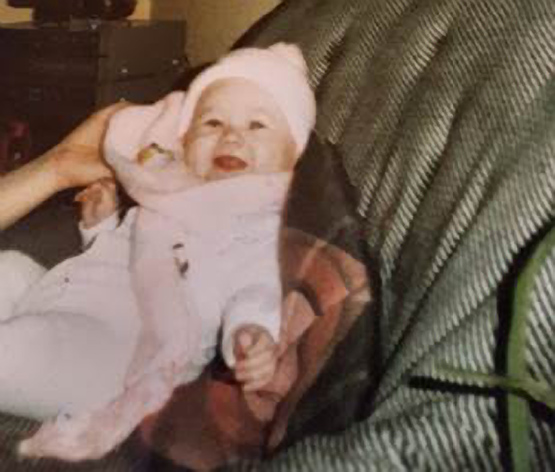 A bright, engaged and happy girl, Kym Chandler had her whole life ahead of her.
Instead, her life was taken by drugs, one of the increasing number of Scots women killed by their addiction, leaving a family shattered by loss and regret.
Her mum Marianne, 53, said her daughter had started smoking cannabis but turned to harder drugs after the death of a boyfriend to an overdose.
Marianne, from Dumfriesshire, said: "Gradually she took more drugs which changed her completely from a bubbly, loving daughter to one with serious mood swings.
"There were confrontations, arguments as the drugs gradually took over her life."
Marianne says she did everything to get Kym off drugs. "I would turn up at parties where I knew she was and try to haul her out of the house. But she refused to leave," she said.
"I was distraught at the thought of losing her.
"Sometimes I would look at her and wonder where our lovely child had gone.
"All the good results at school, all her dreams stolen by drugs."
Kym, who died at the age of 31 at her home in Castle Douglas, had
two young children, but was increasingly unable to look after them.
Marianne said: "My husband and I took the children because we feared they would come to harm.
"There were times when the baby would be crying in the pram and Kym would be lying completely out of it on drugs."
By then Marianne was looking after her ailing dad, being a hands-on gran and trying to save her daughter.
"I was terrified that she would die from drugs. It was our worst fear. Then it happened."
Kym was found dead in her home last April, leaving an 11-year-old daughter and seven-year-old son.
The family have been supported by family drugs support agency Addaction in Dumfries.
"Our granddaughter accepts that her mum died because she took drugs and Kym's son is too wee to understand.
"They both miss her sorely and it's a loss we cannot make disappear for them".
The news was broken by a police officer who came to the family's door.
"I just broke down sobbing and shouting, as if in some way screaming would make it not have happened.
"We had spoken just two days before and the last thing she said was, 'I love you mum'."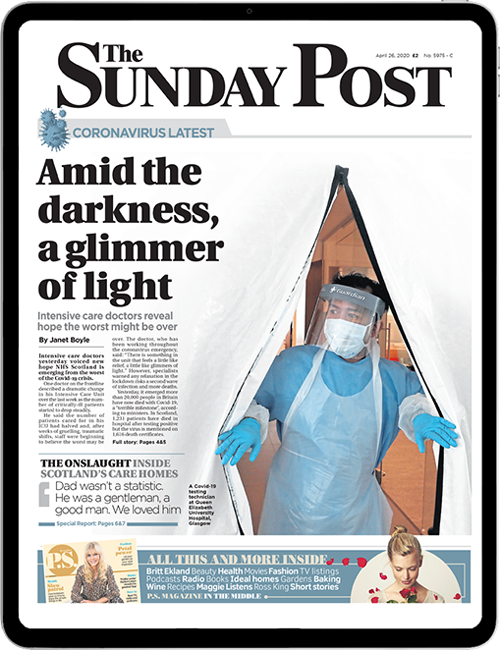 Enjoy the convenience of having The Sunday Post delivered as a digital ePaper straight to your smartphone, tablet or computer.
Subscribe for only £5.49 a month and enjoy all the benefits of the printed paper as a digital replica.
Subscribe