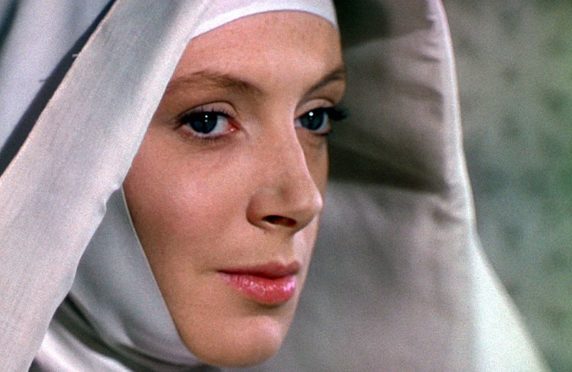 It has become the breakout TV hit of Christmas with the usual staples of festive specials replaced by eerie palaces perched on Himalayan mountains, nuns on a mission and simmering sexual tension.
The BBC adaptation of Black Narcissus is a remake of the iconic Oscar-winning 1947 movie of the same name, shot entirely in the UK by pioneering British director Michael Powell and producer-writer Emeric Pressburger with the late, great Hollywood icon Deborah Kerr in the star role.
As the series was broadcast on successive nights last week, Kerr's daughter Francesca Shrapnel found herself glued to her screen for all three episodes and she told The Sunday Post her mother would have loved them.
She also revealed that Kerr – who was born in Glasgow and died in 2007 – would have been proud of the series' Scottish connections. One of its co-producers is Andrew Macdonald, a grandson of Pressburger, and best known for his collaborations with screenwriter John Hodge and director Danny Boyle in the production of hits such as Shallow Grave and Trainspotting.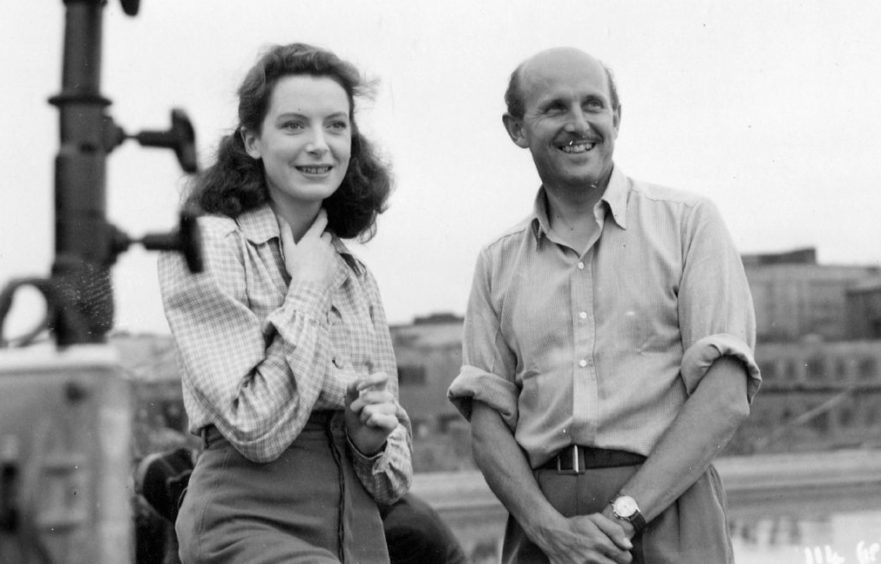 Speaking about the new Black Narcissus – starring Gemma Arterton in Kerr's role as mission leader Sister Clodagh and Aisling Franciosi as the haunted Sister Ruth, originally played by Kathleen Byron – Francesca said: "My mother would be fascinated to see the different take on it. She'd love Gemma Arterton and would probably be rather moved at the thought of Pressburger's grandson producing it.
"I know she would be delighted at the idea of bringing a new audience to the original story but I think most of all, she would love people to revisit the original so that they could fully appreciate the extraordinary genius of the production designer Alfred Junge in creating the Himalayas in a studio."
Mrs Shrapnel, who sadly lost her actor husband John, 77, to cancer on Valentine's Day, added: "My mother was certainly very proud of her Scottish birth and ancestry and I was always encouraged to think of myself as an honorary Celt!
"Her grandfather had adopted the name Kerr from his Scottish maternal grandmother's family name."
Deborah Kerr's decision to play Sister Clodagh was a career-defining moment. Bristol University professor of Film, Sarah Street – who penned the study Deborah Kerr, published by the British Film Institute, and Black Narcissus, A British Film Guide – said the actor had just landed a Hollywood contract with MGM and had to get special permission to shoot the movie in the UK with Powell and Pressburger.
Based on the 1939 novel by Rumer Godden, the movie was cut by censors in the US before, decades later, being lauded by directing great Martin Scorsese as "one of the first truly erotic films".
Godden grew up in England and India and lived in Moniaive, Dumfries & Galloway, for 25 years until her death in 1998 aged 90. Her bestseller was praised for its "subtlety and freshness" but she is said to have hated the movie it spawned. Her verdict on the TV series – described by its writer Amanda Coe as more like: "The Shining with nuns" – may have been similarly chilly.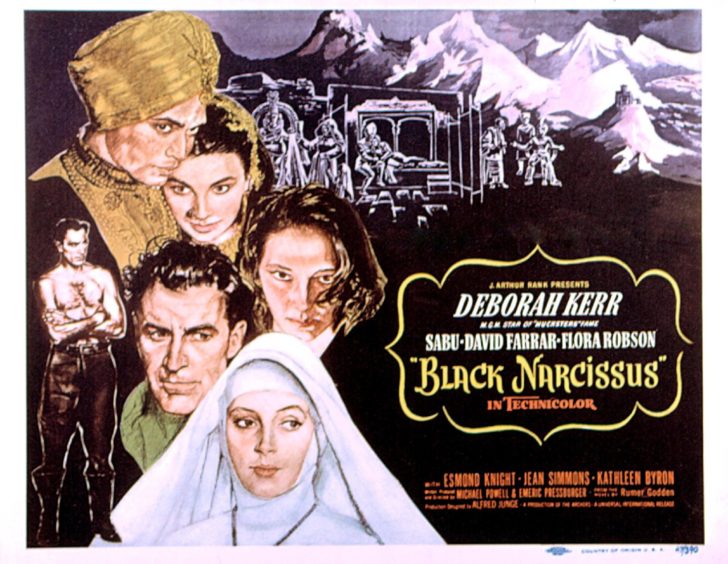 Professor Street, an editor of Screen, the international journal of academic film and television studies based at the University of Glasgow, said: "The new version is very close to Rumer Godden's novel, as was Powell and Pressburger's. And it is very respectful of the film in its visual construction. It has a lot of shots that look very similar. It has taken inspiration from the original film in many ways."
She disagreed, however, with Scorcese: "I would not say the film was erotic but there was that undercurrent of sexual tension," she said. "And going to the 'The House Of Women' that the Sisters changed to 'The House Of St Faith' in Mopu, really upsets the nuns and stirs feelings, particularly in Sister Clodagh, the character played by Deborah Kerr.
"It did not have censorship problems in Britain but it did in America. The pressure group The Legion Of Decency had concerns that the Anglican nuns in the film might be taken as Catholic and be seen to be in danger of losing their vocation. It resulted in cuts to the film on first release."
Where the original was "of its time" and "a kind of commentary on the end of empire" she found the new adaptation does not "quite have that same force because of the timing".
There are other important differences, too. She said Kerr's "wonderful performance" is not quite as intensely delivered in the TV version and described its portrayal of Sister Ruth as "too girlish", lacking the maturity and acidity of its predecessor. But she found American actor Alessandro Nivola's portrayal of Mr Dean to be "more credible" than that delivered by David Farrar more than seven decades ago.
Meanwhile, flashbacks of Sister Clodagh's failed love affair and engagement that led to her joining the religious order are in the new version: "much more overtly sexualised".
"That doesn't really come across in quite the same way in the original," she added.
The film's Alfred Junge won an Oscar in 1948 for Best Art Direction-Set Direction, while Jack Cardiff took the gong for Best Cinematography. Prof Street can see why. She said: "The place is seductive and the way it evokes this sort of otherness and other-worldliness is quite disturbing for all of the nuns.
"It was filmed in Pinewood Studios in Buckinghamshire and on location in Leonardslee, a subtropical garden in Sussex. That is the big difference between it and the current version which was shot on location in Nepal."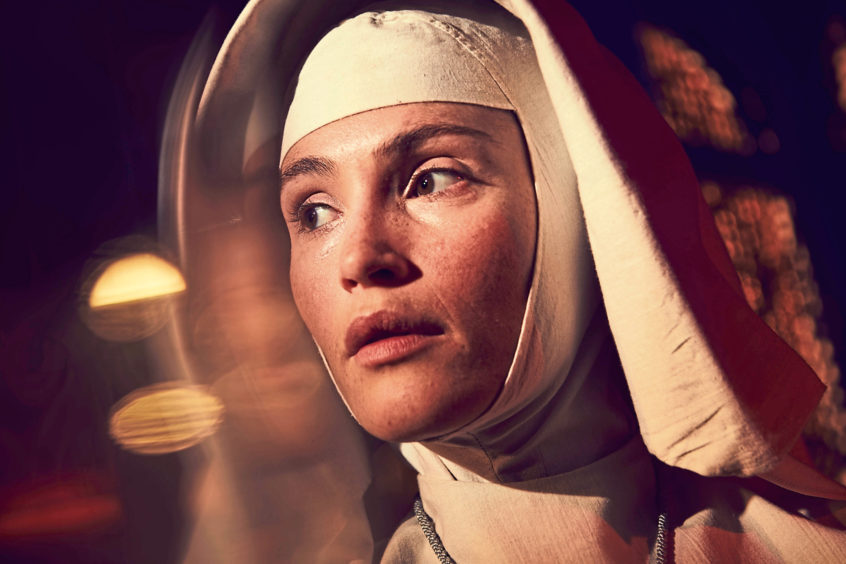 The other major distinction she said is the new version's more appropriate casting with "proper ethnic actors" instead of Caucasians made-up to look the part in the original.
And while she found the leading ladies of the TV series "less compelling" than their 1947 counterparts, she conceded: "It is very hard to compete with a performance that has become iconic. They decided to do something different, which is all they could do."
She believes Kerr – who became part of Hollywood's glitterati and had an illustrious and versatile career in movies like From Here To Eternity with Burt Lancaster and Edward My Son with Spencer Tracy – would have approved.
The professor said: "She always had a generous spirit. I have not come across anyone who had a bad word to say about her.
"She would think it was interesting that another version had been done, and what today's film making might bring to that."
---
To Hollywood from Helensburgh but star never forgot her Scottish roots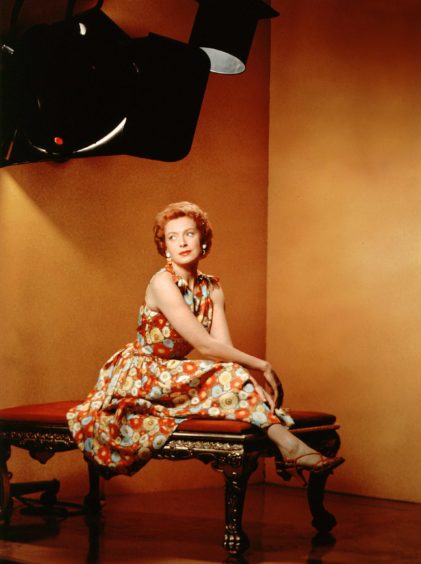 Deborah Kerr's stage name pays homage to her Scots roots.
Born Deborah Jane Trimmer on September 30, 1921, in a private nursing home in Glasgow, she took the name from her paternal grandfather Arthur Kerr Trimmer who had adopted it from his Scottish maternal grandmother. Her soldier dad – Arthur Charles Trimmer aka Jack – lost a leg after being shot in the Battle of the Somme. After being discharged from both the army and hospital, he and his wife Colleen lived with his parents in Helensburgh.
Jack took an engineering job at Arrol's bridge building firm where his dad worked. Deborah Kerr – as she came to be known – spent her early life in Helensburgh before moving with her parents to Gloucestershire. But she never lost her love, or connection, with Scotland.
Biographer Michelangelo Capua said she returned to Dunoon on location for the 1945 film Perfect Strangers. Many years later she penned a letter about her visit.
And the Helensburgh Heritage Trust reports the star twice visited the town in the 1950s when she stayed with friends on Charlotte Street.
While working on the 1956 movie The King And I with Yul Brynner she met singer Marni Nixon – who voiced her songs for her – and discovered they shared a Scottish ancestry. Her last visit to the city of her birth was in 1990 when she was a member of the international jury at the European Film Awards. It's understood she had been hoping to visit Helensburgh during her visit but time ran out.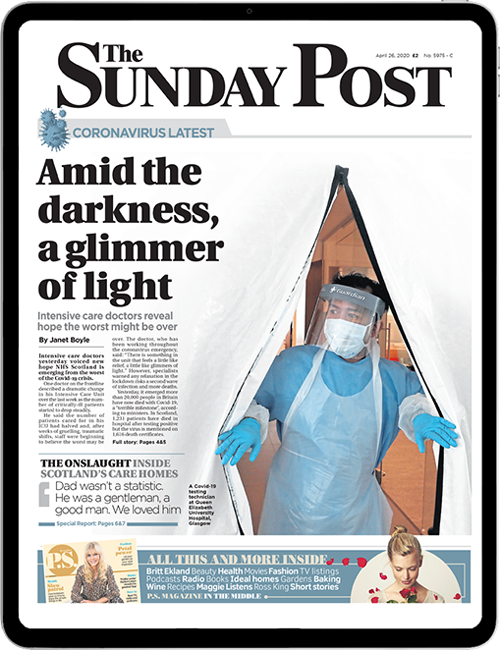 Enjoy the convenience of having The Sunday Post delivered as a digital ePaper straight to your smartphone, tablet or computer.
Subscribe for only £5.49 a month and enjoy all the benefits of the printed paper as a digital replica.
Subscribe