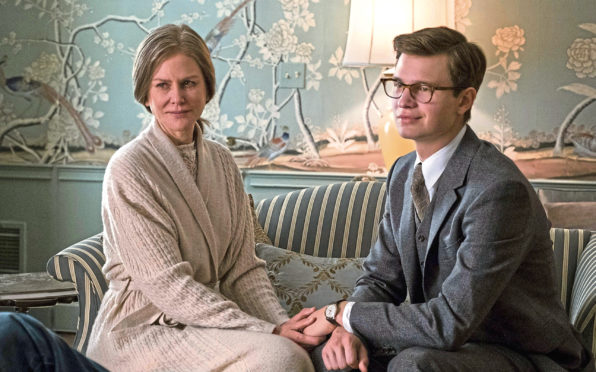 She doesn't write many books, but when she does, Donna Tartt's are very good indeed.
The reclusive American author made a dramatic arrival with her debut The Secret History in 1992, followed it up a decade later with The Little Friend, both brilliant bestsellers, and put out her third cracker, The Goldfinch, in 2013.
She may not be prolific, then, but the end result is always well worth the wait, and this is why moviegoing bookworms are so intrigued by how The Goldfinch will translate to a big-screen version.
It centres around a terrorist bomb attack on New York's Metropolitan Museum, which Tartt began writing before the real shock and horror of 9/11.
Donna has said that the idea for the book came from the bombing of the Bamiyan Buddhas, dynamited and destroyed by the Taliban in Afghanistan in 2001.
In her story, a young man called Theo Decker loses his mother, killed in the bombing, and he picks up The Goldfinch, a small priceless painting he finds in the ashes of the bombing.
Passed around between family and friends and eventually staying with his reformed alcoholic father, Theo's life goes from one horror to another.
He gets addicted to drugs himself, has the painting stolen from him, gets it back, kills someone in self-defence and – well, we won't ruin the ending.
Suffice to say, if you think the film is as good as the book, then it's a very, very good film indeed, one you can't take your eyes off for almost three hours.
Nicole Kidman pops up as the wife of a socialite friend who at one point looks after Theo.
Ansel Elgort plays Theo, and the 25-year-old actor's background is just as extraordinary as his character's.
Elgort's father was a Vogue fashion photographer for 30 years, so it's little wonder he looks so hard to ignore on the screen, while his gran was a member of the Norwegian resistance, saved Jewish children by moving them to neutral Sweden, and was locked up in a concentration camp.
"I always wanted to be part of a movie that created a different world," he says.
"I'm trying to have no regrets. I'm starting to learn about myself and how to live. As an actor, part of the job is accepting your life and learning how to roll with it."
He won't be relying on his appearance, either.
"Most actors nowadays are models-turned-actors," he points out. "That's why a lot of young actors are terrible! You have to learn how to act. It is not something that you can just do."
Donna Tartt herself grew up in an unusual family, with a mother who was such a bookworm that she often read while driving!
"Everything takes me longer than I expect," she admits with admirable understatement. "It's the sad truth about life. The first duty of the novelist is to entertain. It is a moral duty.
"People who read your books are sick, sad, travelling, in the hospital waiting room while someone is dying. Books are written by the alone for the alone."
As for Kidman, she is thrilled to be part of such a powerful story.
"Part of our job as human beings is to share our knowledge and share the things we've learned," she says.
"So we can either save people from making the same mistakes, or give them hope."
The Goldfinch is in UK cinemas from Friday September 27.