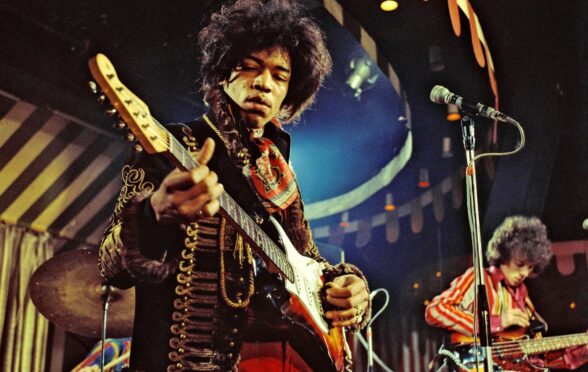 Our fascination with true crime might today be sated by countless podcasts and documentaries but it is far from a modern phenomenon.
While we may now binge on broadcasts detailing gruesome deaths, down through the centuries audiences have been entertained by murder ballads, songs of violent death and retribution.
Highly popular in the 18th and 19th Centuries in Scotland and Ireland, they were taken by emigrants to America, where they became ingrained in the culture of the New World, rolling down from the Appalachian Mountains and becoming seared into American society.
Johnny Cash sang about violent death in his Cocaine Blues and The Long Black Veil while Bobby Darin made it swing in Mack The Knife but songs of murder have enthralled for as long as we have had ears.
And the influence of the centuries-old murder ballads can be felt, argues award-winning playwright Morna Young, in the lyrics sentimentalising violence and glorifying criminality in popular music today.
Given the opportunity to work with a group of American drama students in a cultural exchange programme, Young has written a play linking murder ballads with the gun culture that continues to cause so many needless deaths in the United States. Americana: A Murder Ballad will have its world premiere in Edinburgh next month.
Young said: "I stumbled into researching murder ballads and as I did so, there was shooting after shooting in the US being reported on the news. It was a cycle of shootings, thoughts and prayers, then another shooting, followed by thoughts and prayers, and it struck me that America was caught up in its own murder ballad."
Young, who is also a musician and actor, was helped in her research by Dr Tom McKean from the University of Aberdeen, who specialises in Scots and Gaelic song, and Edinburgh University's Emily Lyle, a Scottish ballad scholar.
"It can be a bit woolly trying to identify where the songs originated and how and by whom they were passed down," added Young. "Some of the songs are brutal. They will tell the facts of the story and it will very much be, 'I took this woman to the river and shot her and left her for dead' but all done up in a twinkly song.
"There is such a strong tradition in the States now with music celebrating guns or violence and I spoke to Dr Tom about that link and how these songs became the root of much of that type of music and it still exists now. You listen to some new music and it's all poppy and fantastical, but the lyrics are about waving a gun around and it's terrifying to link it all the way back to that musical tradition of celebrating a form of violence. Then, when I looked at America right now in this constant gun cycle, it felt there was something rich about that.
"There's a side of humanity drawn to murder and crime; that's why people are obsessed with crime dramas and murder podcasts today. Those old murder ballads were not moral tales; they just went through the beats of what happened and without a moral at the end. It was like, young woman be afraid."
Pepperdine University in Malibu, California, commissioned a Scots writer to create a play for its students 12 years ago. It was the idea of Alex Fthenakis, a former Pepperdine student who later went to the Royal Conservatoire in Glasgow and fell in love with Scottish theatre. The US students get to come to Scotland and put on a show at the Fringe while working with professional practitioners, while the playwright is given access to a cast of 12.
Since writing the play, Young has watched as gun violence in the US has risen once again, while statistics for gun purchases also went up – a peculiar by-product of the pandemic.
Young, whose acclaimed first play, Lost At Sea, was inspired by her trawlerman dad's passing 33 years ago when she was five, said: "All of these students were born post-Columbine, so they have never known a world where an active shooter wasn't a threat. Where we do fire drills at school, they do active shooter drills – they are taught to run, hide, fight. The fact they are taught that from nursery is incredible.
"The students were shocked when I told them about Dunblane and the fact the laws changed here afterwards, because nothing ever really changes for them. They're caught up in that cycle which is at the heart of the play; part of a cultural war they have no part in making yet their lives are at the centre of it. It's particularly personal for Pepperdine, as a music student from there was killed in the Borderline shooting in 2018 and many of the students knew the person murdered, so it's close to home for them."
The play, Young said, asks questions rather than offers solutions. It will be performed in America next year. Already she has had to change the name – it was originally titled Active Shooter: A Murder Ballad – after it caused a security alert on the Pepperdine campus.
"A copy of the script had been printed and was sitting at a photocopier for someone to collect but it caused a security alert because it looked like a manifesto – Active Shooter: A Murder Ballad by Morna Young – and the campus police spotted it and put out a security alert. Those words, active shooter, don't have the same level of meaning here as they do in the US. Over there those words are terrifying and a warning, so it prompted a very swift name change."
Working with composer Davey Anderson on the music, they have created original songs for the play as well as using familiar murder ballads from the past.
"We've been sampling old tracks and bringing them through to a contemporary period," Young added. "Sometimes we're taking the tune and putting our words – I've written it all in stanzas – to it. We have songs like Delia's Gone, which most people would know as a Johnny Cash song, and Frankie And Johnny, alongside some more obscure songs.
"Music feels like the heart of it. What's the new story or song for America? Right now, it's still in the cycle."
Where you going with that gun in your hand?
Violent death and a good tune have produced classics across blues, country and rock. Here are a few:
Hey Joe – Jimi Hendrix
Original authorship of this song is contested, with one version of events being that Scottish folk singer Len Partridge helped American singer Billy Roberts write it while they toured Edinburgh clubs in 1956. Regardless, the quintessential version belongs to Jimi Hendrix whose matter-of-fact lyrical delivery, about a man who heads to Mexico after killing his wife, makes it all the more chilling.
Where The Wild Roses Grow – Nick Cave and Kylie Minogue
The lead single from Cave's Murder Ballads album featured an unlikely collaboration between the Australian singers, written and performed as a conversation between the killer and the victim. Cave said he was inspired to write it after listening to traditional Appalachian murder ballad, Down In The Willow Garden.
Cocaine Blues – Johnny Cash
Lyrically based on the turn of the century folk song Little Sadie, the popular version was originally recorded by WA Nichol's Western Aces in the '40s but it was Johnny Cash's live version at his 1968 Folsom Prison concert that is the definitive recording and it became one of his signature tracks.
Goodbye Earl  – The Chicks
Written by Nashville songwriter Dennis Linde, the song became famous when recorded by The Chicks and released in 2000. Telling the story of two female high-school friends who reunite to kill an abusive husband after he rejects a divorce, the success of the song was credited with shining a light on issues of domestic violence.
---
I couldn't turn it down: How Runrig superfan jumped at chance to write jukebox musical
Being offered the chance to write a jukebox musical based on the songs of Runrig was an opportunity superfan Morna Young couldn't pass up.
The show receives its world premiere in Inverness this week and Young says it felt like Christmas when she was asked to get involved. "I've always loved Runrig – I think if you're from up north then it's your DNA to love them," she smiled.
"It was a really fast turnaround but I couldn't turn it down because it felt like a gift and I've had to keep pinching myself. At the start of the process, I locked myself away with a copy of every song they've written – more than 200 – and sat with a highlighter picking out any lines or themes or patterns that jumped out at me. It allowed me to delve even deeper into their songs.
"It was my first time writing a jukebox musical and it's hard," said Young.
The Stamping Ground follows the story of Ewan and Annie, who return to their rural community after years living away but find themselves lost in a place filled with more residents than tourists. "It's a massive show and it has taken so much work from everyone. In these circumstances, it's been against the odds."
As one of the country's most in-demand playwrights, Young is all too aware of the difficulties the industry still faces due to the pandemic. She was in Malibu doing development for Americana: A Murder Ballad when she had to fly home before the country went into lockdown.
She was supposed to have five plays on in 2020 but all were called off. Some have still to find a new spot in the schedule, with others being pushed into 2023 and 2024. "Theatres want to keep commissioning and have new work coming through but there's also a backlog," she added.
"Also, it's a risky time to be doing anything. We're trying to work the way we were in 2019, but with Covid around us."
---
Americana: A Murder Ballad, Assembly Checkpoint, Edinburgh, August 3-17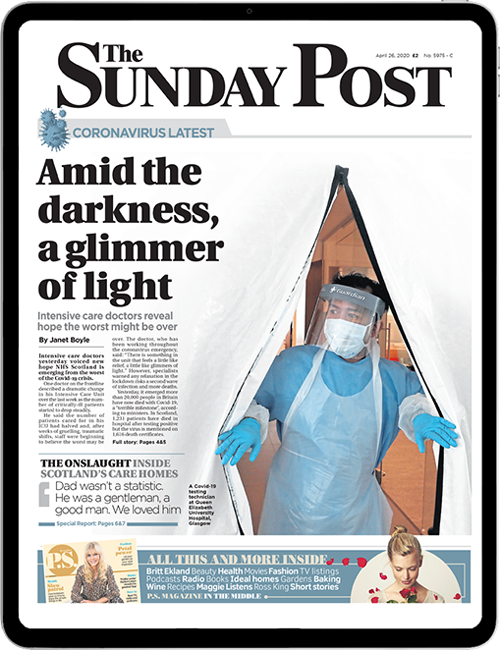 Enjoy the convenience of having The Sunday Post delivered as a digital ePaper straight to your smartphone, tablet or computer.
Subscribe for only £5.49 a month and enjoy all the benefits of the printed paper as a digital replica.
Subscribe