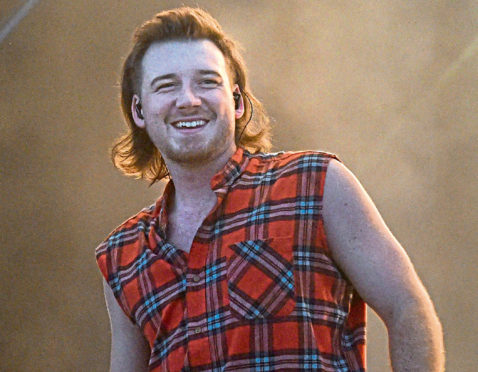 If you are a country music fan, the name Morgan Wallen will be well known to you – and if you're not then be prepared to hear a lot about this talented 27-year-old.
I travelled to Nashville last week to catch up with him and I landed there just as he followed up his success of having four consecutive No. 1s with his brilliant new double album, Dangerous, breaking even more records. It's the biggest-selling country album debut of all time!
"I started writing for this album two-and-a-half years ago and had no idea what those two-and-a-half years were going to bring," said Morgan. "I tried to put all those emotions from that time into one album but couldn't – so decided to make two."
One thing he's desperate to do, he tells me, is visit a country music Mecca… in Glasgow.
I told him we even have our own Grand Ole Opry in Glasgow, and he was very impressed!
"Can't wait to check it all out," he told me. Country music followed by a chicken tikka pizza from a Govan kebab shop…just like Nashville!
Morgan comes across as young man taking it all in his stride.
"It's all just sinking in, you have high hopes but it's so cool to see the headlines," he added.
Amazingly enough he didn't really listen to much country music growing up, but when he put pen to paper he said the songs just felt like they were country.
Morgan first came to my attention seven years ago on the US version of The Voice. He'd sung only one line from a song when Shakira turned her chair around. "That was an amazing experience," he added. "It was my first time getting out and playing to people other than at my local church."
Flying to LA for the show was his first time on a plane and Morgan has come a long way since growing up in Sneedville, Tennessee.
It's a town with only 1,400 residents, and Morgan mowed lawns for a living. Surely they must at least make him the honorary mayor?
It's not so much of a journey that Morgan's been on but more of a ride.
"It's been pretty wild, I never imagined any of this would happen with that one plane ride," he told me. "I never had any negativity I just always had high hopes."
Morgan didn't win that season of The Voice but he's now the most successful contestant from the show. Shades of One Direction, wouldn't you think?
With achieving fame at the age of only 20, Morgan has, he said, had to do his growing up in the spotlight
"That's been hard, especially with my personality," he laughed. "I'm a little bit prone to getting into a little bit of trouble. I like to think I have a decent heart, so I don't beat myself up to hard!"
Morgan can't wait to get on the road, so hopefully we'll see him in Glasgow soon – for a hoedown at the Ole Opry!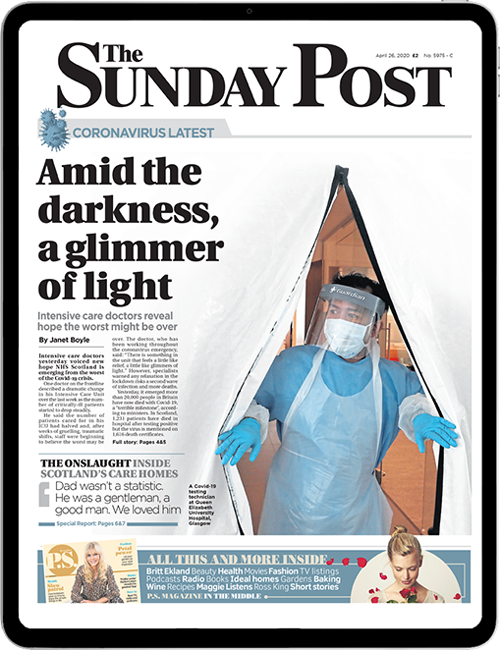 Enjoy the convenience of having The Sunday Post delivered as a digital ePaper straight to your smartphone, tablet or computer.
Subscribe for only £5.49 a month and enjoy all the benefits of the printed paper as a digital replica.
Subscribe