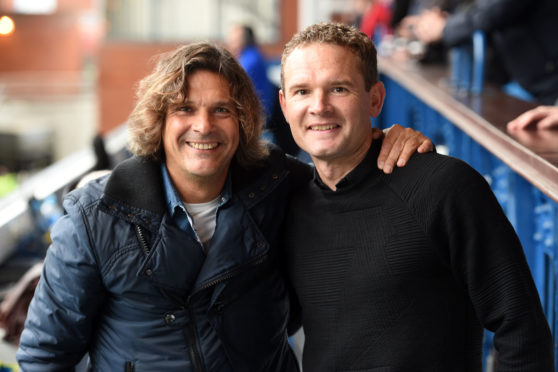 Marco Negri expects Alfredo Morelos to leave Rangers this summer – and hopes Italy will be his destination.
The Light Blues' star has been linked with a £20-million move to Lazio, who are in the market for a proven goalscorer ahead of the start of the 2020-21 Serie A campaign.
Lazio's sporting director, Igil Tare, a fan of the Scottish game, has recommended Morelos to manager, Simone Inzaghi.
He believes his prolific form in the Europa League – he has six goals in the competition after earlier hitting eight in qualification – marks the Colombian out as a player capable of thriving in any of the top leagues.
That news has intrigued Negri, the Italian dubbed "The Moody Blue" when he starred for Rangers at the end of 1990s due to the lack of enthusiasm with which he celebrated his goals.
"Morelos is a young man who has already done very well," said the now 49-year-old Negri.
"He has great physical strength – an advantage when you are playing in Scotland where the defenders can be very tough – and an excellent ability to turn chances into goals.
"His scoring ratio is very high and, while numbers are not everything in football, they do count.
"They will have been carefully analysed by a lot of clubs and, because his numbers are so good, I think Morelos' experience at Rangers is ending.
"He will probably change clubs and I'd like to see him in Italy. Lazio can be the right team for him.
"Why? Because I believe Simone Inzaghi is an excellent coach. We have already seen the work he has done on Felipe Caicedo."
The Ecuadorian striker, and former Manchester City forward was a big part of Lazio's push for the title in the current campaign.
Negri added: "When Caicedo arrived in Rome three years ago, he played alone, as an individual.
"Today he is a different player, one who plays selflessly for the good of the team. You look at Morelos and you think he is one who could follow the same path."
Negri revealed he actually tried to bring the Colombian to Italy three years ago.
"When I was on Massimo Oddo's staff at Udinese, I recommended him to the club," said Negri.
"Back then, he was still very young and almost unknown. If they had listened to me, Udinese would have made a great deal!
"To be fair, it was my former Rangers team-mate, Jonatan Johansson, who discovered him.
"He told me he had found a young Colombian with great prospects for improvement, but already very good.
"And, of course, time has proved him right."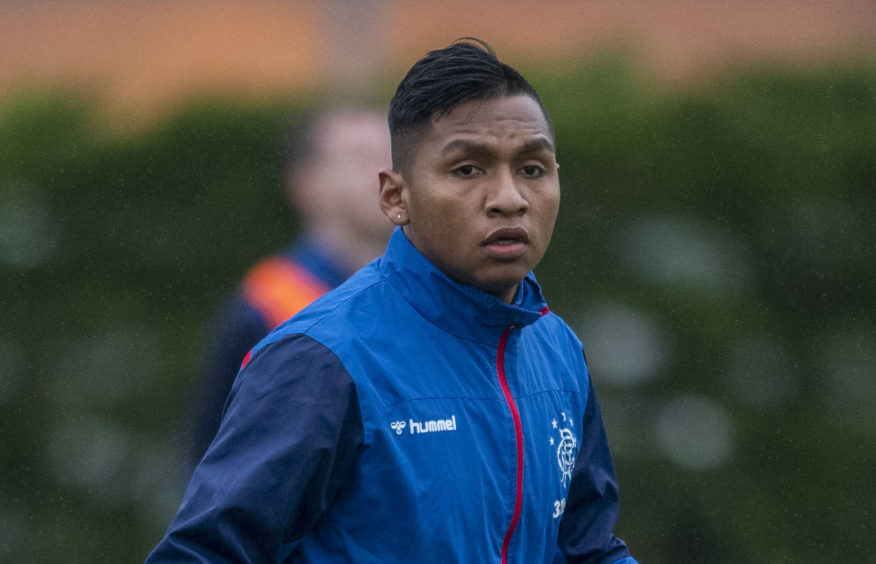 Not that Negri – who scored a remarkable 23 goals in his first 10 league games for Rangers following his own move to Ibrox in 1997 – believes the 24-year-old is the finished article.
"While I believe Morelos could do very well with Lazio, I do think Inzaghi would have to do a lot of work with him," he said.
"That's because he is an individual talent and the strength of the Lazio attack is team play.
"For them, it is all about the build-up, until they can work a player free to shoot on goal.
"If I were a coach, I would tell the defender that he must stand back from him, leave him a few metres clear, to avoid any contact.
"Why? Because Morelos loves to have the defender on him, to feel him in contact, so that he can then spin, sprint and go clear.
"He has physical strength. He appears overweight but, in reality, he is not fat, he is all muscle.
"But he must definitely improve in the air. I know he gets a few goals with headers but it is definitely not his best feature.
"His strength is to collect the ball on the flanks and then go to one-on-one with a defender.
"When he manages to create these situations for himself, he is almost unstoppable."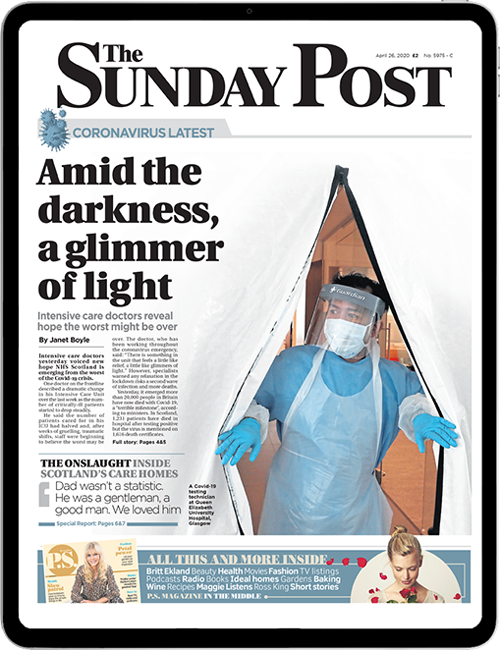 Enjoy the convenience of having The Sunday Post delivered as a digital ePaper straight to your smartphone, tablet or computer.
Subscribe for only £5.49 a month and enjoy all the benefits of the printed paper as a digital replica.
Subscribe