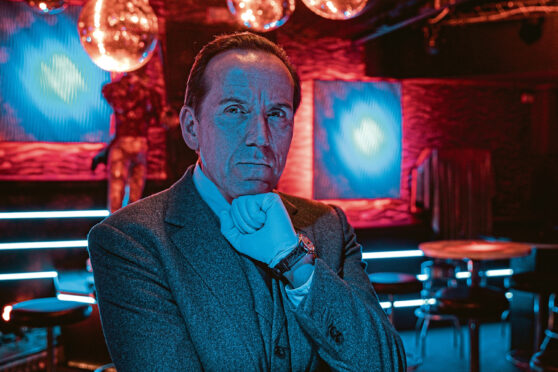 A flawed lead detective is a common mainstay of recent crime dramas but, for Professor T's Francis de la Tour, delving deeper into those flaws can be as intriguing as the cases they are trying to solve.
The hit series returns this week starring Ben Miller in the titular role alongside de la Tour as his flamboyant mother, Adelaide.
It sees Miller's eccentric criminologist, Professor Jasper Tempest, continue to help police solve a string of baffling crimes, while he rekindles his relationship with Chief Inspector Christina Brand (Juliet Aubrey) and tries to solve his own problems, including his strained relationship with his mother.
"We know the unhappiness they both went through, that his father was an abusive alcoholic and Jasper witnessed it all as a boy," said de la Tour.
"Adelaide is eccentric and probably not the greatest mother. She's an exhibitionist but you can also tell that she loves him and he loves her. They're quite co-dependent because of that shared history. I was very lucky to have a lot of incredibly fulfilling scenes with Ben."
To better understand his obsessive-compulsive disorder, Tempest enlists the help of a therapist, played by Juliet Stevenson, to delve into his childhood trauma, to the mother's consternation. "She obviously fears it would disturb him," said de la Tour. "There may be something even more horrendous that has happened, that we've yet to find out. I have to play it moment by moment, playing the concern, the love, the awkwardness, because I don't know what's going to happen. You're living it a bit like the audience are living it."
Delving into the psychological drivers behind Tempest's brusque demeanour and obsessive-compulsive disorder is crucial to the show's appeal, she added.
"I love the Nordic noirs, The Killing and The Bridge and so on, with the similar ingredient of the main character being damaged. Those damaged relationships are so fascinating – the best crime series, going right back to Columbo, are good because they've got complex leading characters. If you don't have that, it becomes a bit run of the mill."
Having called time on a theatre career that won her three Olivier Awards and a Tony, at 78 de la Tour is relishing an opportunity to be back on screen. She said: "There aren't that many parts for old ladies, but I'm very happy with Professor T. I just need another show like it to come along."
---
Professor T, ITV, Friday, 9pm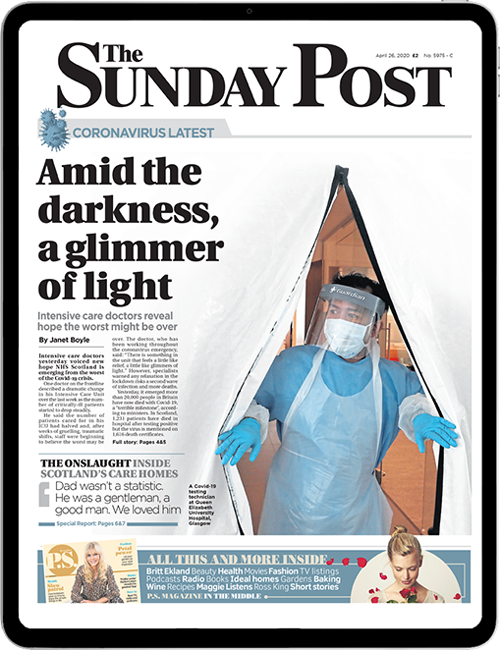 Enjoy the convenience of having The Sunday Post delivered as a digital ePaper straight to your smartphone, tablet or computer.
Subscribe for only £5.49 a month and enjoy all the benefits of the printed paper as a digital replica.
Subscribe