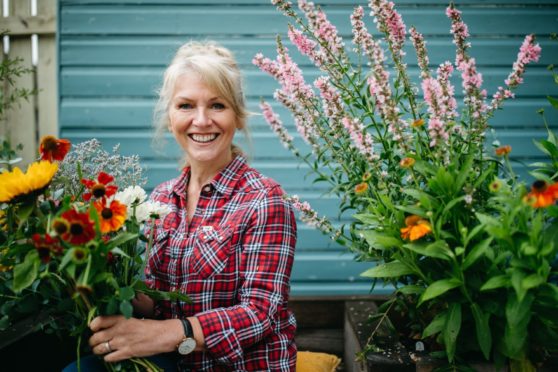 More Scots are preparing to change careers and launch new businesses, as experts say the pandemic has made people re-evaluate how, why and where they work.
According to think-tank Global Future, more than a third of people in the UK said they had thought about changing jobs during lockdown, while insurance provider Aviva's 2021 How We Live report found 53% of employees in Scotland intended to make a change by gaining new qualifications or switching career paths.
It's a phenomenon that professional social media platform LinkedIn has dubbed "the great reshuffle" as data shows UK hiring in June was up 92% year on year.
"There's been a seismic change in how people are approaching the world of work," explained LinkedIn careers expert, Charlotte Davies. "It's an unprecedented moment in the history of work, where we're rethinking not just about how we work, but why we work.
"We expect hiring to increase in the next six months as people continue to pursue new job opportunities. We're also seeing an increase in the number of remote roles being advertised as physical location becomes less prohibitive.
"If the last year has taught us anything it's that life's too short to not love the work you do."
Simon Bell, founder and director of advice and guidance hub, Careermap, agrees, and says that while lockdown provided many with the free time to reconsider their life and work goals, for many the need to switch careers has been born from necessity.
He explained: "There's no denying that Covid restrictions have provided people with a lot of free time, whether due to furlough, redundancy or even empty weekends.
"Everyone has had more time for reflection, to focus on their career, where they can find job security and even turn their hobbies into a profession. However, for some people, they really have had no choice but to change careers.
"Take the hospitality industry – it's taken a massive hit through coronavirus, with more days closed than they were open.
"Not only this, but some people are now looking for work-from-home opportunities as they prefer the work-life balance it offers, as opposed to employers who are returning back to the offices."
The same research from Aviva also found an increasing number of Scots planned to turn hobbies into small businesses, with 12% of Scottish adults saying they plan to use their passion to secure a second income, and 6% hope it could eventually become a full-time career.
Scots are ready to pursue long-held ambitions after the pandemic gave them a chance to reassess their goals, according to Stuart Mackinnon from the Federation of Small Businesses Scotland.
"Evidence suggests that when there are big economic downturns, we see a lot of people looking at their circumstances, and choosing to set up their own," he said.
"During the last 18 months, not only have we seen significant economic turbulence, we have seen big social change where a lot of people have either been furloughed, working from home or experienced other changes in their work-life balance.
"So, we know that can lead to a lot of people reconsidering what they want out of life, and looking at the option of setting up on their own, rather than working for someone else.
"We also see people who have built up expertise in a field for a very long time, feeling that this is the right time to achieve their own ambitions.
"As the economy unlocks and as restrictions are lifted, we'll begin to see those changes in communities and markets.
"There's going to be opportunities for people with ambition and drive to set up new businesses which take advantage of the world that is bound to be changed, at least a little, by the crisis of the last 18 months."
---
Being a florist was always my dream but I would never have taken the leap before lockdown
For Theresa Talbot, the garden has always been a sanctuary, the soft mud underfoot and green surroundings providing a tranquil release from everyday life.
So, when lockdown hit and her working week was turned upside down, there was only one place to go.
"I felt very isolated during lockdown but being outside with plants and flowers and seeing nature really helped to keep me grounded and calm," she said.
The author and broadcaster – a familiar voice detailing the latest travel news on Radio Scotland – said her freelance work went almost overnight because of lockdown, as did income from literary events.
"I had no furlough payment and no help from the government. I was just one of those people who slipped through the net. I had to think about what else I could do. So, off I went into the garden."
Having attended college to train as a garden designer some 15 years ago, all those hours spent knee-deep in mud made Talbot consider what might be next for her career, and she began devising a way to use her skills to grow a new business.
"I kept thinking, 'OK maybe next week or next month I'll be back broadcasting' but my husband suggested I think of a plan B, just in case," she said, laughing.
"I knew so many people had taken a greater interest in their garden over lockdown, too, so I thought there might be an opportunity to start a company.
"With more time on my hands, and my husband working from home and needing a little space, I spent most of lockdown in the garden.
"When my husband was finished with work for the day, I would ask him to do all the heavier stuff – dig that hole, chop down that tree – and together we ripped the whole garden apart and replanted it.
"We transformed the garden quite quickly, and I wondered whether I could help other people, perhaps a little daunted by the process, to do the same.
"I put a shout-out on social media asking whether people would be interested in me coming along, chatting about what they want from their garden, and putting together a shopping list. And the response was like a tsunami!
"I really had to dive in head-first because there was so much demand."
The result of Talbot's graft in the garden was Willow & Herb, a bespoke garden consultancy service that helps homeowners plan, plot and plant the perfect garden, which she launched in July last year.
After so much demand during the summer months, Talbot then decided to add another branch to her business, offering boutique flower arrangements, too – a prospect that, she admitted, was a dream come true.
She explained: "I had always wanted to start a floristry business ever since I went to college, but the time was never right and I couldn't afford to take the hit and leave my job. So, when lockdown happened, the opportunity was thrust upon me and I ended up loving it.
"My business was born out of necessity, but being a florist was always a dream. I couldn't have taken that leap before lockdown, even though the hankering was at the back of my mind. It's still very much early days, but I've learned so much already.
"I didn't for a minute think anyone would be interested but so many people, customers and other florists have been supportive."
And, although using her green thumb might seem a million miles away from her career as a broadcaster, podcast host, and author of three books, her jobs have more in common than you might think.
"The amount of work involved is more than people might think, starting with a 5am run to the flower market – although all those early-morning radio traffic shifts have stood me in good stead," she added with a laugh. "Plus, I've been self-employed for 25 years so working for myself is second nature now."
As normal life slowly returns, Talbot now hopes to combine all her passions, and has even had a floral studio built in her beloved garden.
"People often say to me now, 'Oh that's such a completely different career change'," she admitted. "But I've always loved gardening and it really saved my sanity in lockdown.
"I've always worked different jobs part-time, podcasting a few days a week, broadcasting another few, and writing in between.
"So, I'll be able to work on my garden and flowers, and write my new book in between. My home office is only 20ft from the garden flower studio, so it'll be easy to keep everything going at once!"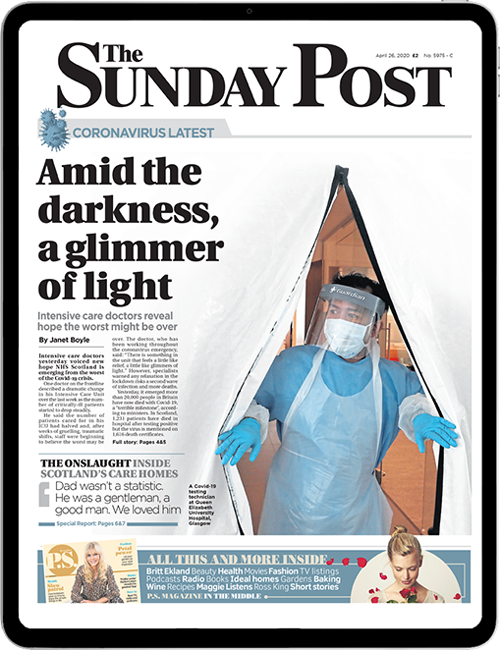 Enjoy the convenience of having The Sunday Post delivered as a digital ePaper straight to your smartphone, tablet or computer.
Subscribe for only £5.49 a month and enjoy all the benefits of the printed paper as a digital replica.
Subscribe