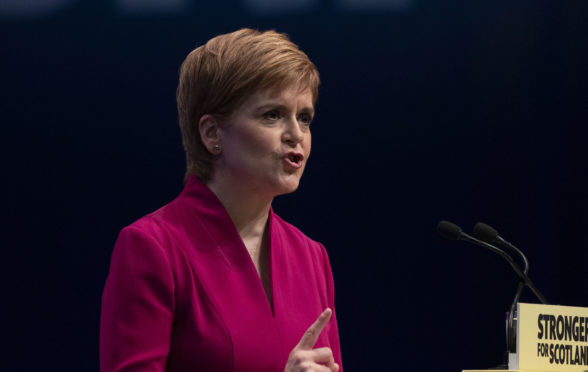 I don't know anyone who has any real enthusiasm for this week's General Election.
In England it's about Brexit and in Scotland it's about independence, yet neither are actually on the ballot paper.
The electorate are being urged to lend their support to parties they don't agree with, to politicians they don't like and, even more remarkably, the most popular candidate for prime minister among viewers polled after the TV leaders' debates – Nicola Sturgeon – isn't even eligible for the role.
And if she were, how would she fare?
In normal political circumstances, there couldn't be a worse week for the SNP ahead of an election.
Sturgeon famously asked to be judged on her record on education.
Well, last week she was handed her jotters back, marked with a big, fat "FAIL".
Scotland's performance in science and maths has plummeted down an international league table, giving us the lowest scores in 20 years, and yet the First Minister clutched at a very short straw when she said that our children's reading has slightly recovered – putting us back where we were in 2012.
But on that, she should perhaps hope that the electorate is unable to read the current headlines – because on her government's record in health, transport and now justice, the SNP is doing very badly indeed.
Little wonder then that a new poll revealed significant declines in public confidence in the SNP government's handling of nearly all of our public services with nearly 50% believing that on education Sturgeon's government has been a dunce and just 7% of Scots believing that the NHS has got better in Scotland under her watch over the last five years.
And even one fifth of SNP supporters believe that schools and hospitals are being badly run.
On any matrix, this SNP government, after 12 years in power, is looking tired. But incredibly with it still polling at over 40% of the vote, it seems the alternative, in Scotland at least, is just too unconscionable, and that Sturgeon's party will remain the dominant political force it has been for over a decade.
But despite NHS waiting times and hospitals under scrutiny, the Government's own ferry quango taking it to court over a contract and now the resignation of the chair of the Scottish Police Authority amid accusations over a system that she has described as "fundamentally flawed", given Sturgeon's apparently enduring electoral popularity, she could be forgiven for asking, 'Crisis, what crisis?'
This is not an election based on a policy record in government otherwise neither Boris Johnson nor Nicola Sturgeon might score very high.
Sturgeon cannot be PM, and yet she has put herself front and centre of the SNP's campaign to win seats at Westminster.
She has been the one to take part in the many leaders' debates and interviews and while it is inevitable that her record in power in Edinburgh comes under scrutiny, in an election that is based on the dual duplicity of "Get Brexit Done" and "Stop Indyref 2", it won't lose her support…this time.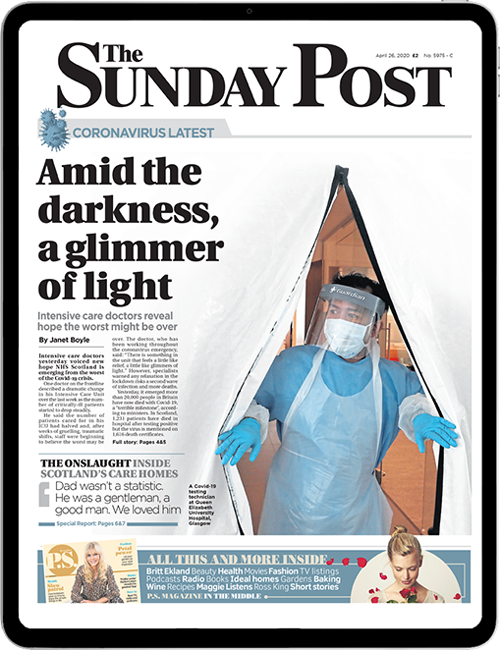 Enjoy the convenience of having The Sunday Post delivered as a digital ePaper straight to your smartphone, tablet or computer.
Subscribe for only £5.49 a month and enjoy all the benefits of the printed paper as a digital replica.
Subscribe