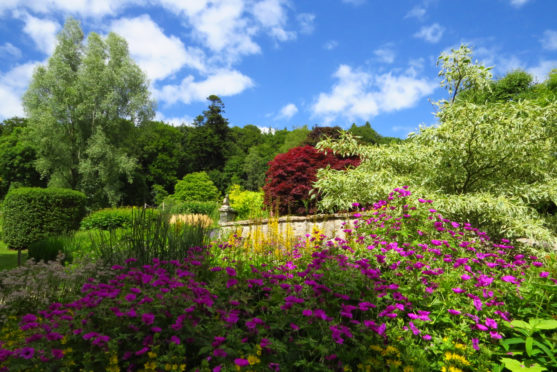 I'm at the top of a hill, about to wedge my ample posterior into a giant, inflatable doughnut, all the while trying to look cool.
From the foot of the incline my school-age daughter and her chums trill encouragement. They've already enjoyed several tubing runs – this is my first.
So, sporting padded dungarees, jacket and protective helmet and gloves – and looking more like the Michelin man than a middle-aged mum, I think: "What's the worst that can happen?" and fling myself in to the contraption with abandon.
Suddenly I'm hurtling backwards at a rate of knots, breaking my trajectory with the occasional, unintentional spin. Someone is screaming, and it's a second or two before I realise it's me.
And just as quick as it happened, it's all over. As the ring rights itself and I slow to a halt, I spy my teen and her crowd collapsed with laughter. And they're not alone. Others out for some tubing fun at the Huntly Nordic And Outdoor Centre in Aberdeenshire seem just as "impressed" by my daredevil descent.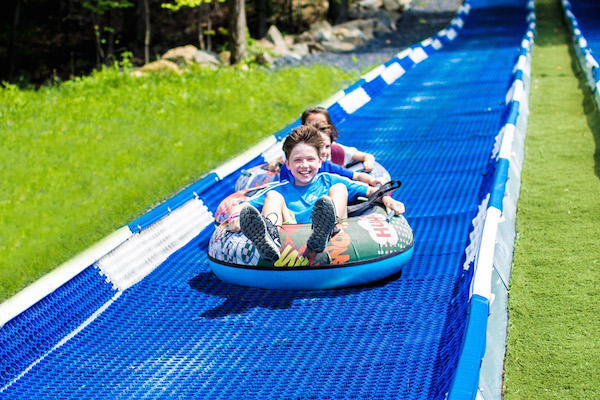 This gem of a place is Britain's only purpose-built, all-weather, cross-country skiing centre. And it offers a string of other activities year-round at affordable prices.
Roller skiing is the no-snow summer option for skiers thanks to the centre's 800-metre track, with cross-country skiing available year-round on 400 metres of undulating track along with four striding lanes.
And when the white stuff does fall, users have access to a series of trails in the pretty Clashindarroch Forest nearby.
There's no snow when we visit, but the tubing goes ahead anyway on the dry ski slope. We pay only £8 per adult and £6 for juniors (up to age 19) for a bumper (literally) fun session. And mini-me reckons she'd pay 10 times as much for an action replay of runaway mum.
Even in winter this part of Aberdeenshire is breathtakingly beautiful. Just a stone's throw from the outdoor centre is Historic Huntly Castle – once known as The Peel of Strathbogie. It was built by the Earls of Fife, but they lost their lands after taking the losing side at the Battle of Bannockburn.
The victor was none other than Robert the Bruce who then gave Strathbogie to Sir Adam Gordon, who had fought alongside William Wallace. It's said Sir Adam renamed the castle "Huntly".
We stay with the historic as we head for Leith Hall and its captivating gardens.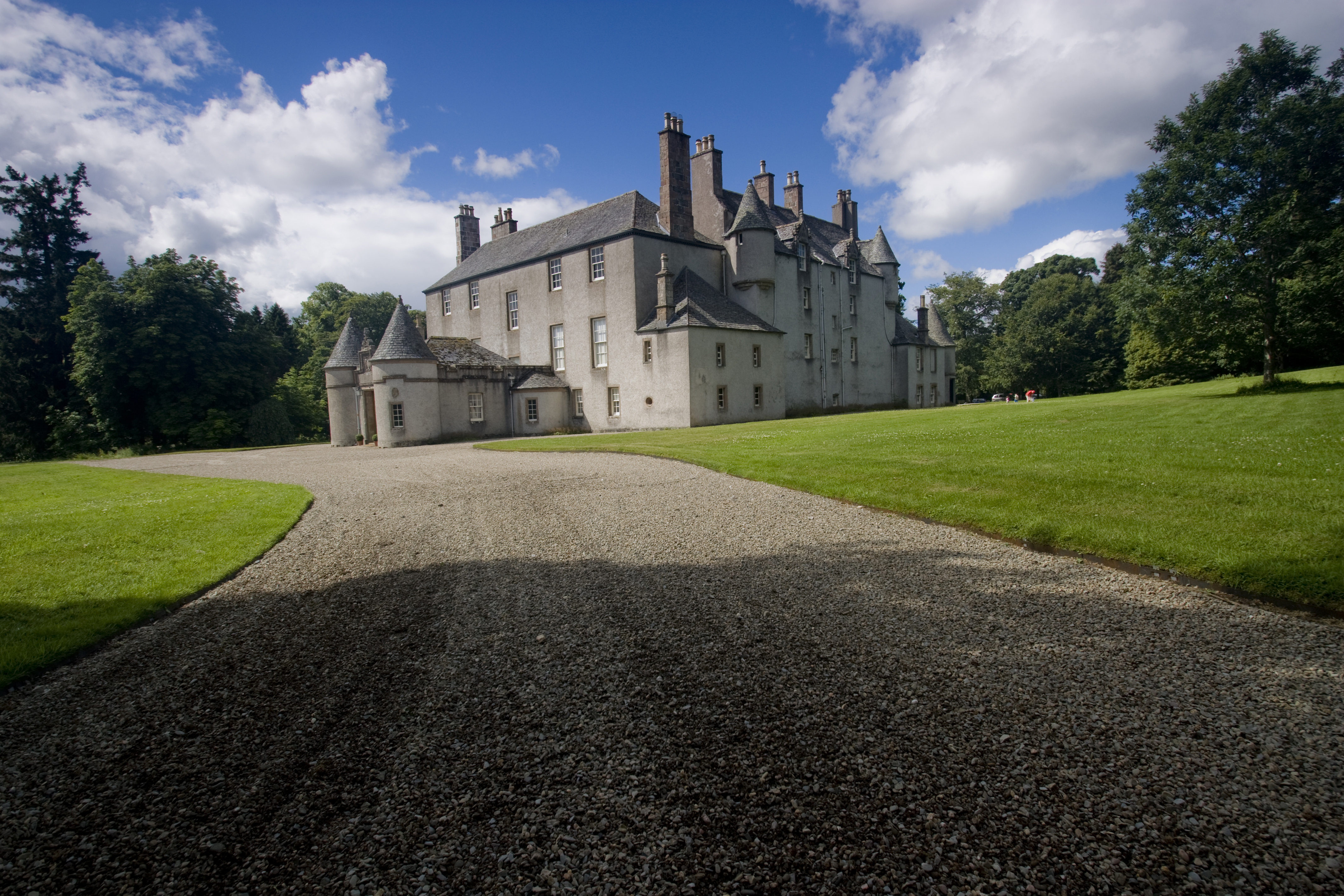 Dating back to 1650, it's 20 minutes by car from Huntly. It was home to generations of the Leith-Hay family until shortly after the Second World War, when they donated the house and its contents to the National Trust, making it one of the organisation's most complete collections.
And while the stately home closes for the winter period, the garden remains open from 11am to 4pm daily with an admission price of only £3.50. The estate is open from dawn to dusk and is free to enter.
Leith Hall's walled garden boasts architectural features and jaw-dropping views, and visitors are welcome to bring picnics. There are three waymarked trails around the estate and visitors have the opportunity to spot birds from a hide at the upper pond.
Back in the car we head for the Knockdhu Distillery – home of anCnoc – just a 15-minute drive from Huntly.
It was launched in 1894 by John Morrison who, having bought the Knock Estate, realised the surrounding land was rich in peat and barley, and noted it was served by the Great North Railway line. So when he found springs of pure, clear water he knew he had the recipe for success. Visitors can tour the distillery, where production methods have barely changed since Morrison's time.
There's one more stop on our itinerary – a drive through one of the most wild, remote areas of mainland Scotland.
The Cabrach – a sparsely populated upland area between the Cairngorms and the Moray Firth – is a rugged place of heather and moor, crossed by a single road which can be impassable in winter.
With a history of illicit whisky distilling and smuggling, it lays claim to being one of the important birthplaces of malt whisky. The Cabrach Trust is planning to preserve the area's past with a new Heritage Centre and historic working distillery.
But we're drawn by the wild beauty of the place and the tragic story of loss that sprang from the Great War.
The ruins that pepper this land are not the result of a depression, or changes to land policy. They are in large part what a historian once dubbed the biggest war memorial in Europe.
In 1914 the tough young men who worked the unforgiving small holdings here went off in droves to fight. Most never returned.
But they are remembered by the tiny community that in 2015 erected a cairn in their honour.
We lay a poppy. And perhaps in the winters to come we will raise a glass with a dram from the planned distillery.
---
Factfile
The Sheep Shed – just seven miles from Huntly – is a cosy place to stay. From £120 per night based a two night, midweek, low-season stay with a few dates still available in January. Call 07973264003 or email stay@boutiquefarmbothies.co.uk
---
P.S.
Former PM David Cameron's family hail from Glass and the country pile of Blairmore, just 11 miles from Huntly. Today the grand house is a Christian retreat and belongs to the Ellel Ministries of Scotland.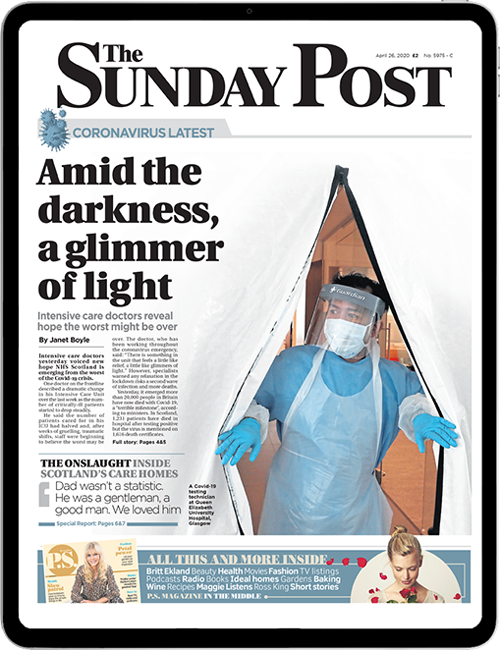 Enjoy the convenience of having The Sunday Post delivered as a digital ePaper straight to your smartphone, tablet or computer.
Subscribe for only £5.49 a month and enjoy all the benefits of the printed paper as a digital replica.
Subscribe