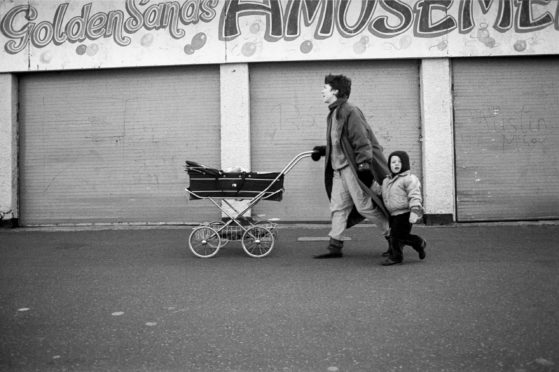 In the nano-second a camera shutter snaps shut, it captures a moment in time that can last for decades.
However, often it isn't until many years later, when we unearth and revisit these old snapshots, that the true relevance and poetry of the subject becomes apparent – something renowned photographer Graham MacIndoe recently discovered while clearing out his archive.
Earlier this year, while quarantined in his home in New York City, Graham began sifting through boxes of negatives, collected over the course of his long and varied career, and was surprised to discover spools of film dating back to his days studying at Edinburgh College of Art.
The images, taken in and around the capital in the mid-1980s, showed long-forgotten people and places, and provided a window into the past when Graham first discovered his love of photography. "I wasn't studying photography – I was doing painting – but I fell in love with it, and I used to wander all over Edinburgh just taking pictures," explained Graham, who is an associate professor at Parsons The New School, in New York, where he has been teaching since 2011.
"I would take pictures of all the different places I liked to go – places that weren't the usual tourist trap or picture-postcard Edinburgh.
"I stumbled across the photos recently in boxes. I had only printed a handful of them back in the day, and found I had hundreds of photographs, so I got a scanner and started uploading them. I found photographs of student protests over Margaret Thatcher, street views of Edinburgh, Powderhall bookies, just everything you could imagine. Hundreds and hundreds and hundreds of pictures."
Hoping to discover more of the background to his images – many of which he struggled to date or place in the city – Graham posted the photos to Facebook group Lost Edinburgh, where many of his subjects instantly recognised their younger selves, family members or friends.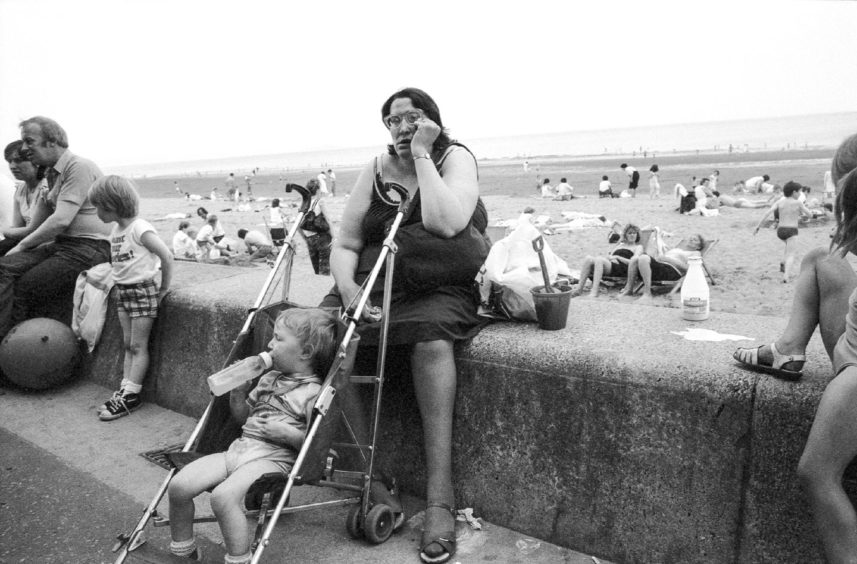 Hundreds of comments soon flooded in, and Graham was able to put names to the faces he had captured so many years ago – including one black-and-white image that shows a young mum with her two children. Although the 57-year-old doesn't remember taking that exact frame, he says it's representative of his body of work at the time, which often featured ordinary people he simply happened to pass on the street.
He said: "Portobello was one of my stomping grounds, one of the places I used to go a lot. I carried my camera everywhere with me, and just took pictures of people I saw on the street. Just everyday normal people.
"I remember that spot and taking a few pictures around there. I have quite a few from Portobello and the waterfront. I liked seasonal places like that, capturing what they looked liked when they were closed down, and who was walking past. So, I think it was just that reason I took the picture – somebody was just walking past a shuttered-up amusement park."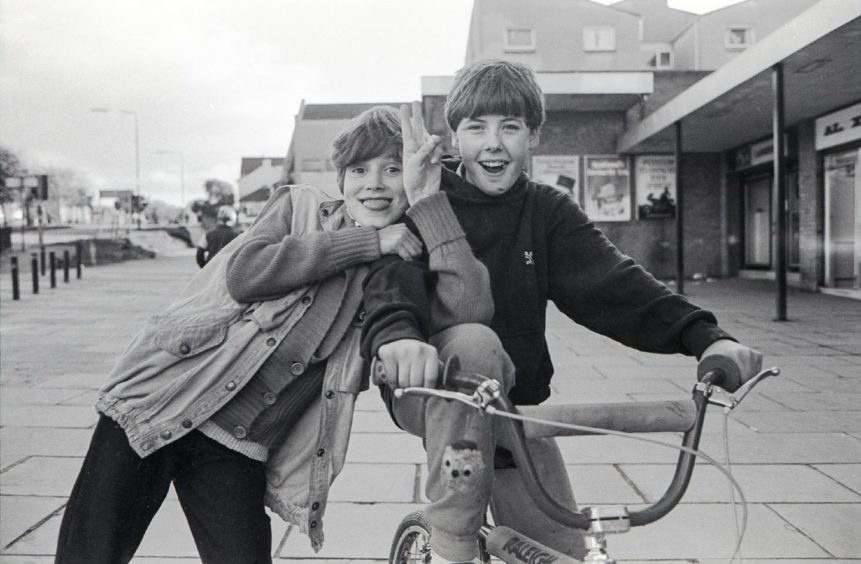 Were it not for the Covid lockdown, Graham might never have unearthed his treasure trove of bygone Edinburgh. And he says it has been special to finally connect with some of his unknown subjects after decades of their portraits being hidden in boxes.
And now St Andrews University has contacted Graham to collate his back catalogue for their archive, sealing each moment in history forever. He admits it's been especially touching to revisit the home he's not known for many years. "When you look back at these photographs, you look back into the soul of the 80s," he said. "It was 35 years ago when I took those photos, and since then I've moved to London then New York, had kids and done so much. Now, I couldn't remember exactly where they were taken or what year it was, so posting the images online was brilliant because I got a deluge of answers.
"We were on serious lockdown here in New York, so I just took the time to do things I had been promising myself I would do for years and years and years. I just thought I would put up a couple of photos online to see what the reaction was – but so many people have reached out to say they recognised themselves or their kids, aunts, uncles, dads and brothers. It's been amazing."
He added: "I tell my students all the time, just photograph everything because it will become relevant someday. Even if it's not relevant right now, it will be in six months, six years, 20 years. Even if it's just for nostalgia. And it's interesting when you start excavating parts of your life that you had put away in boxes and forgotten about for a long time."
---
It's a fantastic picture, full of life. I didn't realise mum looked so cool
Kirstyn Cameron, 33, from Edinburgh, was scrolling through Facebook when she discovered Graham's collection, and was surprised to see her mum's face staring back from the screen, as well as her older brother Matthew, now 35, who is looking directly into the camera.
"I love looking at old photographs, but didn't expect to see my mum and brother," explained Kirstyn, who is asleep inside the pram in Graham's photo.
"I wasn't entirely sure it was them, so I messaged family to double check, but it was such a nice surprise.
"I've gone through the family's collection of photos so many times, so to get one that's completely new to us all – and that we didn't even know existed – is very special."
She added: "It's so nice that we're in front of the amusements because that was such a big part of Portobello, and so many of them have closed now. Plus, I didn't realise my mum was so cool looking back then!"
Kirstyn's mum, Mary Jane Elton, 63, had no idea the photograph existed either, but remembers the time and place well.
She said: "I was 30 when it was taken.
"That pram doesn't take kids who are very big, so by the time Kirstyn was six months old she would have grown out of it.
"So, I knew it was taken in 1987. I'm pretty certain it would have been early spring, probably around February or March.
"It's a fantastic picture – so full of movement and so alive."
She added: "The photograph really captures Portobello at the time. Back then the area was a little bit run down – we didn't have much money, so we moved to Portobello to get a cheap flat. It was a different time, it's not like that now!
"I can remember when coach loads of people would come in from Glasgow.
"But it was an era that was dying before Portobello as a residential area really came up.
"It still had the old seaside feel about it, which Graham's photo captures."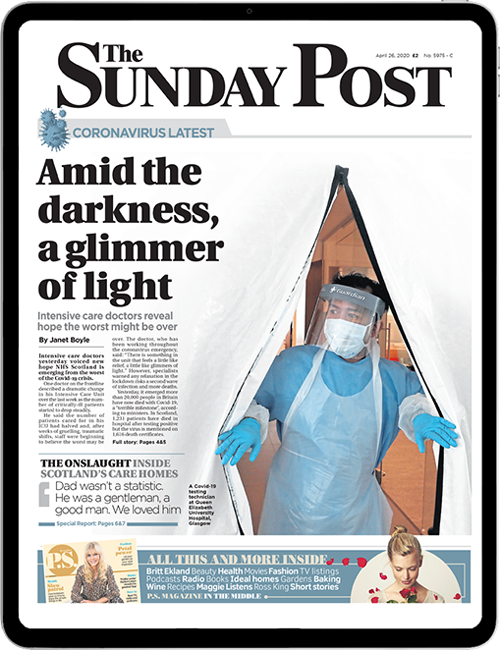 Enjoy the convenience of having The Sunday Post delivered as a digital ePaper straight to your smartphone, tablet or computer.
Subscribe for only £5.49 a month and enjoy all the benefits of the printed paper as a digital replica.
Subscribe