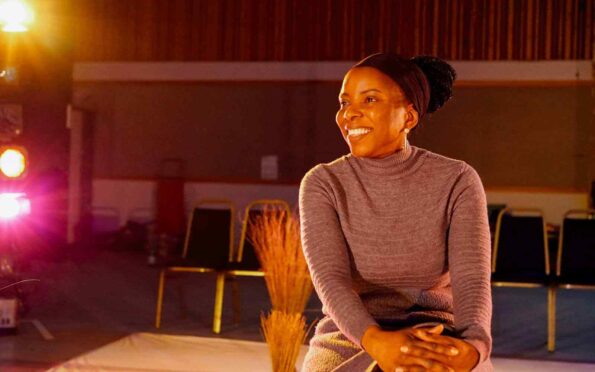 As a human rights lawyer, Mojisola Elufowoju helped hundreds of asylum seekers fleeing from persecution as they tried to begin a new chapter in their lives.
Now she's helping them from the stage. For decades, the theatre director represented more asylum seekers in UK Home Office hearings than she can count but, this week, her task of directing Silkworm, a play on the subject, at the world's biggest arts festival is entirely less daunting.
The Nigerian-raised theatre maker said: "All of the research I need is already in my head. I spent years within the asylum process advising people about asylum seeking and representing them before the home office and in tribunals.
"I know the law, I know the type of questions they ask because I have represented people in front of the Home Office for years. It has been a surreal experience having to relive all of that working on a play, when at the back of the mind is filled up with the reality of those moments."
Despite the likes of Home Secretary Priti Patel introducing a controversial policy to send asylum seekers to Rwanda for processing, and recent news in Scotland of Ukrainian refugees being housed in tower blocks and ships, Mojisola thinks public attitudes towards those in need are becoming more accepting.
"People are more aware now that anyone can become an asylum seeker, especially with what's happening all over the world," she said. "When the issue with Russia and Ukraine started to happen, a lot of people in the UK started to realise that if things deteriorated in their country, then suddenly they could become asylum seekers."
Yet the news of Ukrainians being housed in derelict tower blocks earmarked for demolition is cause for concern, she feels.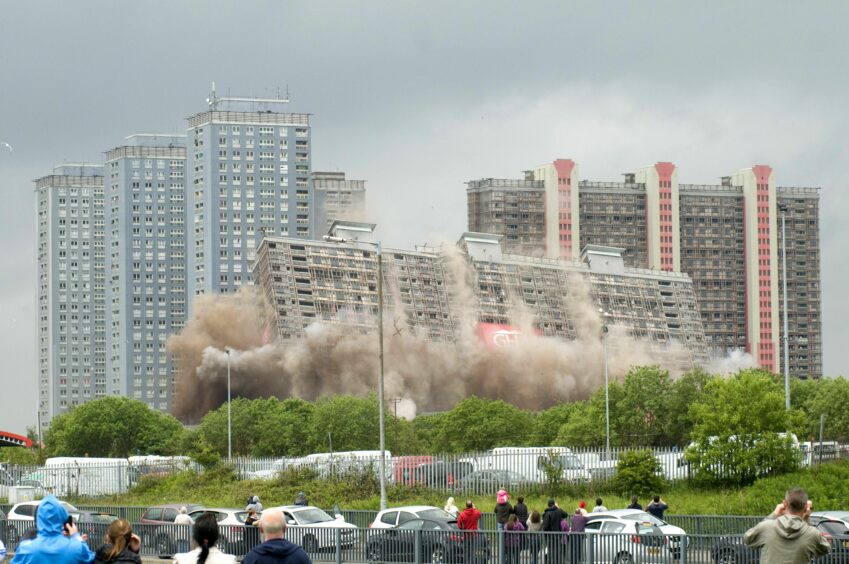 Mojisola said: "The play is about this, too. It's set in Red Road (the Glasgow tower blocks, demolished in 2015). My view on those places is that if you can't house other citizens there, then you should not house asylum seekers there.
"There are histories of people living in these places who suffer mental health issues because they have become isolated from the public. Imagine fleeing to a place where you don't know anyone and then being packed away into a place where you can't interact with people. That's as bad as sending them to Rwanda."
Silkworm is not the only play Mojisola has at this year's Fringe. Another production, Far Gone, explores the plight of child soldiers around the world.
She said: "It's a story which resonates all across the world just now, because everywhere there is war and there are children being exploited for the purposes of going to war." And, after years of fighting for human rights on the front line, Mojisola is grateful of the chance to fight for their rights in the spotlight.
"Theatre allows you to shine a light on things that otherwise we walk through life thinking are none of our business but actually, they are. When the situation deteriorated in Ukraine, a lot of people in the UK started to realise that we could all find ourselves having to pack a box and move to another part of the world. These things are no longer far removed realities.
"They could happen to anyone. And that's the point in telling these stories, to ensure we stay better informed about the realities for other people. You can start a conversation, start people thinking about change."
Silkworm is the fictional account of two women in the Red Road flats, having fled from Africa to Glasgow, for fear of persecution for being in a same-sex relationship. Written by Vlad Butucea, Silkworm was inspired by the real-life experiences faced by many gay, lesbian and bisexual people who have fled their homes in countries where same-sex relationships are still illegal.
The play highlights the undignified extent many people were expected to go to at the behest of UK authorities in order to prove their relationships were genuine. She said: "Some aspects of it are sarcastic, some absurd and some farcical in terms of the process the Home Office uses trying to find if you are telling the truth or not. How do you tell if someone was to say 'I am gay' and I ask that person to convince me that they are?"
Yet the story is not one-sided, with the audience being invited to consider the point of view of those working for the Home Office and required to do the government body's bidding.
---
Silkworm: Assembly Roxy, Edinburgh, until August 29; then Far Gone: Zoo Southside, Edinburgh, until August 11.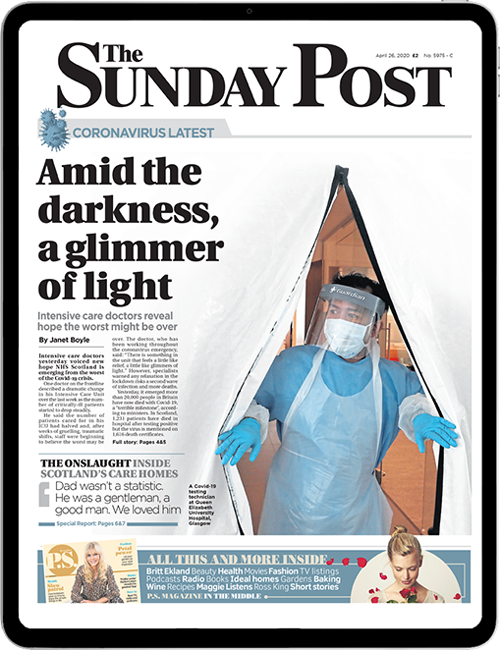 Enjoy the convenience of having The Sunday Post delivered as a digital ePaper straight to your smartphone, tablet or computer.
Subscribe for only £5.49 a month and enjoy all the benefits of the printed paper as a digital replica.
Subscribe