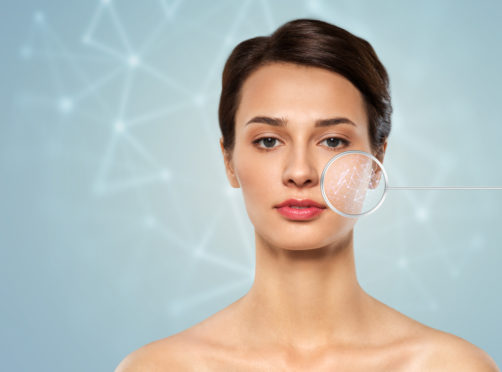 Hyaluronic, salicylic and retinol – it can be hard enough to pronounce the ingredients in our skincare, never mind know exactly what they do.
But, with this cheatsheet guide from the experts at ZO Skin Health, you'll never be left scratching your head in the beauty aisle again.
Retinol
Retinol is a widely used term within the skincare industry, with products helping to improve the look of fine lines and wrinkles while also smoothing the surface of the skin.
You should apply a retinoid once a day, after cleansing and before applying your moisturiser, preferably in the evening as skin will be sensitive to sunlight after use.
Jojoba oil
This powerful antioxidant can help regenerating skin cells, leading to a more youthful and glowing complexion.
Jojoba oil is not only good for the face, it can also be used all over the body, replacing your regular moisturiser.
Apply a few drops right after a bath or shower.
Alpha hydroxy
Commonly known as AHAs, these are natural acids derived from fruits such as lemons and oranges.
The acids work to reduce the look of wrinkles and can prevent future lines. Dab a few drops on in the evening.
Hyaluronic acid
Products featuring hyaluronic acid (pronounced high-loo-ronic) penetrate deep into the skin's layers, improving hydration and elasticity. It is an ingredient commonly used to combat the signs of ageing and eliminate skin imperfections.
Coenzyme Q10
Collagen is highly important for keeping your skin firm, and its loss causes the face to wrinkle and sag. CoQ10 acts as a strong antioxidant, banishing free radicals that promote premature ageing.
Most people get enough CoQ10 from foods such as whole grains and oily fish, but it can be bought as a supplement.
Salicylic acid
This BHA (beta hydroxy acid) removes dead skin cells from the skin, both on the surface and deep within pores, providing a deep exfoliation that targets clogged areas.
Salicylic acid is particularly good for skin problems such as acne, blackheads and oiliness, all caused by excess oil.
Apply only a small amount in the PM – it's very strong!
Niacinamide
Also known as vitamin B3 and nicotinic acid, niacinamide improves the appearance of uneven skin, large pores, wrinkles and dullness.
Pat just a few drops on skin after cleansing.
For more information, visit https://zoskinhealth.com.