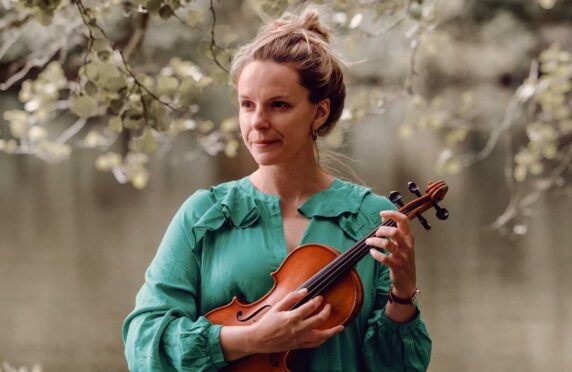 Almost 330 years ago, a sandstorm wiped a coastal community off the map.
As the Great Sand Drift of 1694 turned farmland into desert, those who lived on the shores of the Moray Firth at Culbin, near Nairn, were forced to flee their homes.
It's one of a number of powerful tales of the area's relationship with the sea that form part of an upcoming performance at The Royal National Mòd 2021, composed and performed by award-winning fiddler Lauren MacColl.
The work will be showcased at the Eden Court Theatre in Inverness, and ties in with the nationwide Year of Coasts and Water programme.
"I thought it was the perfect opportunity for me to draw on quite a few different tales and happenings from history around the Moray Firth," MacColl said.
"I'd long been interested in them but didn't quite have a way of tying them all together. I grew up on the Black Isle so it's central to that area and surroundings.
"It's 20 minutes of music loosely based on four different stories, some of which are actual events that happened, others are connected a little more to folklore.
"There's plenty to draw on and, as soon as you have the sea involved, there's a lot of tragedy. It's not sometimes the happiest of stories, but they come with a lot of inspiring legacy and imagery."
Mòd 2021: Musician Duncan Chisholm salutes young talent pushing boundaries
A loss beyond
MacColl, from Fortrose, has been writing music connected to the area for the past five years.
What struck her as a running theme between the stories she uncovered was a sense of loss in their aftermath.
"Looking at all of these stories, there was the feeling that there was loss, but not just human loss," she said.
"There are so many ramifications of a loss of knowledge and loss of language in quite a lot of cases and the reach of these coastal disasters is so much more.
"That's really what the arc of the whole piece represents, not just the loss of life but so much more.
"The one that I started the whole piece with was Culbin. It's an amazing place to visit that has regenerated with incredible wildlife, and lots of different species of dragonfly.
"At one time though there was a community living and thriving there and they lost it all in a day. The basis of the whole thing is imagining what those people suffered and how, overnight, a whole community can just be wiped out."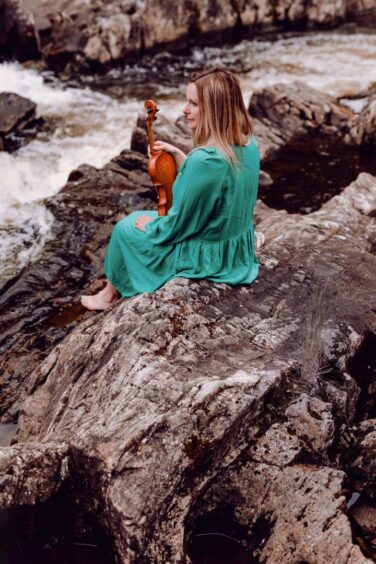 Composed and performed by MacColl, the piece will also feature Mairearad Green, Anna Massie and Rachel Newton playing alongside her, with visuals by filmmaker Zoe Paterson MacInnes, and songs from Arthur Cormack and Emma MacLeod.
"It's great to be able to get back to collaborating in that way, which is something we haven't been able to do over the last while," said MacColl.
"There's a lot of power in the stories, and it keeps coming back to the sea and nature being a lot more powerful than us, the small people that live on the fringes of that powerful thing. It's been interesting putting it together."
Returning to the stage
MacColl is delighted to be a part of the upcoming Mòd, having suffered the same frustrations as many musicians throughout lockdown.
The festival will mark the return of shows to Eden Court Theatre in Inverness for the first time since March 2020.
"We've all adapted to this online world, but nothing sounds more rubbish over Zoom than a fiddle to be honest," MacColl said.
"An instrument like it thrives on being in a nice acoustic space, all about the projection. It's really exciting to be able to get back to play in front of people and do what we do best."
Over eight days, the festival will take over Inverness with a selection of in-person concerts and competitions.
There will also be a full schedule of online performances for people to enjoy at home wherever they are in the world.
"Festivals like the Mòd are a massively important, especially for a community like the Gaels," MacColl added.
"It brings people together to celebrate not just the music but their language. Seeing the passion everyone has for the continuation and celebration of it, is vital in keeping the whole thing going.
"These meetings of folk are major points in the year to focus on and it's really important to be back out and sing together, have chats and reconnect again in the same space."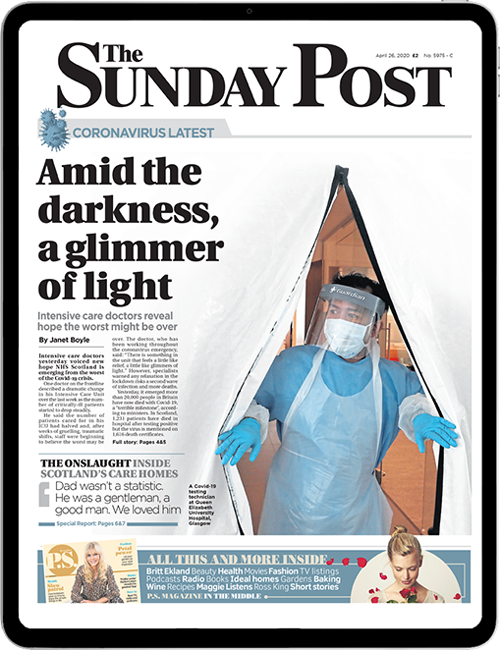 Enjoy the convenience of having The Sunday Post delivered as a digital ePaper straight to your smartphone, tablet or computer.
Subscribe for only £5.49 a month and enjoy all the benefits of the printed paper as a digital replica.
Subscribe