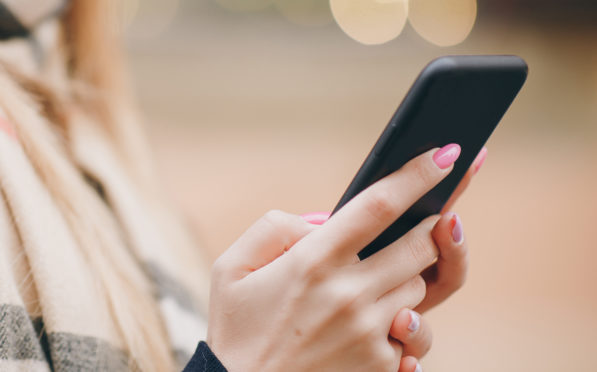 Mobile phone firms will be issued with new guidance on how to treat rape victims whose devices have been taken by police as potential evidence, we can reveal.
Telecom watchdog Ofcom plans to issue new advice after a Sunday Post investigation revealed mobile firms were ­billing women whose phones have been retained by detectives during criminal inquiries.
Rape Crisis Scotland has been supporting sexual assault survivors left without their phones for years in some cases while forced to continue paying costly monthly bills.
One woman supported by the charity had two mobile phones taken by Police Scotland in spring 2014, but the trial was not held until more than four years later, in July 2018.
Ofcom has been liaising with mobile phone firms since our report was published last November.
Jane Rumble, director of ­consumer policy at Ofcom, said all major ­providers had been contacted about their policies and to "underline the importance of treating customers in these ­circumstances fairly". She added that several providers were reviewing their approach in light of Ofcom raising the issue.
"We are also consulting on a guide to help providers treat vulnerable customers fairly and will be taking this issue into account when drafting our final guide.
"We hope to publish our guide in spring 2020 and will continue to follow up on their ­progress," said Ms Rumble.
One victim told us how she had paid almost £700 on a contract since 2018 despite it being taken by police after her ex raped her.
She said: "I'm not paying for the phone any more, as of this month, but achieving this was nothing short of a nightmare.
"I was told they were doing it as a 'one-off' because 'we don't get many people calling in with a story like yours'. But there are thousands of women with similar stories."
Sandy Brindley, of Rape Crisis Scotland, said: "Bearing in mind it can take months, if not years, for cases to get to court – if at all – this is a significant financial burden, practical inconvenience and emotional trauma that compounds an already often intensely difficult process.
"There are much larger issues yet to be addressed by the police and Crown Office, but phone companies have an opportunity to show ethical leadership and to strive to provide the very best, most compassionate service. We are already engaged with certain providers and ready and available to support all others."
Assistant Chief Constable Gillian MacDonald of Police Scotland said the length of time mobile telephones were retained was specific to individual investigations.
She added: "We are working with partners to address this. We have proposals to introduce cyber kiosks that would help speed up this process, and in some cases prevent the need to retain devices.
"As a direct result of feedback from victims, guidance was issued to our specially trained sexual offences liaison officers about liaising with mobile phone providers on behalf of victims to prevent ­unnecessary costs being incurred."