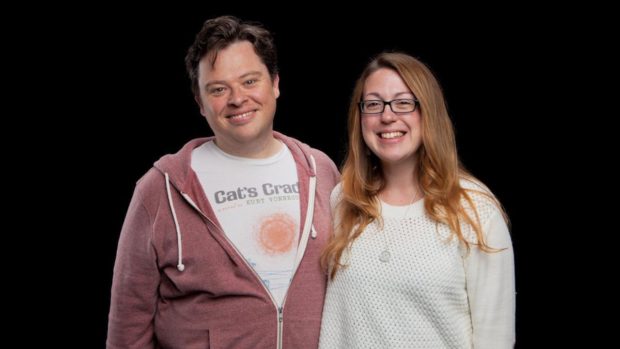 Sawbones (Spreaker Podcasts, Maximum Fun)
Ancient Greek Hippocrates is considered the father of Western medicine, but even he came up with some wacky treatments.
Alongside more sensible advice such as taking plenty of exercise, he also recommended applying hot irons to haemorrhoids.
In his defence, medicine was in its infancy and Hippocrates didn't have access to thousands of years of double-blind medical trials behind him.
From drinking your own urine to drilling a hole in your head, to using chocolate to cure the plague, the history of medicine is littered with examples of outrageous quackery.
Sawbones is a medical history podcast which takes a look at the horrifying and hilarious road to modern medicine.
It is helmed by husband and wife team, Dr Sydnee McElroy and Justin McElroy.
Sydnee is a real doctor and is on hand to give the modern view of the topics they tackle, while ex-journalist – and My Brother, My Brother And Me podcast host – Justin is the curious layman.
The pair take a sideways look at some of the silliest treatments humanity has invented over the course of history for all manner of diseases.
The podcast also explores more modern treatments which aren't exactly backed up by science, too – such as homeopathy and aromatherapy.
It has proven a hit in the US, with the married team performing the show live to its dedicated fans.
Mob Queens (Stitcher)
Mafia stories usually focus on men, but this one is a little different. Anna Genovese is a New York drag club boss and fearsome mob wife.
Hollywood pals Jessica Bendinger nd Michael Seligman are obsessed with her. They piece together Anna's story, flitting between speakeasies, mob informants and former drag queens.
Flatrock (Apple Podcasts)
In 1969, a 12-year-old girl's body is found behind a Krispy Kreme doughnut shop in Nashville, Tennessee, after she had been missing for three days.
Policeman Lieutenant Patrick Taylor says Kathy's case would easily have been solved today, but instead, it remains cold 50 years later.
Flatrock is a serious and grim podcast and an attempt to solve this cold case from more than five decades ago.