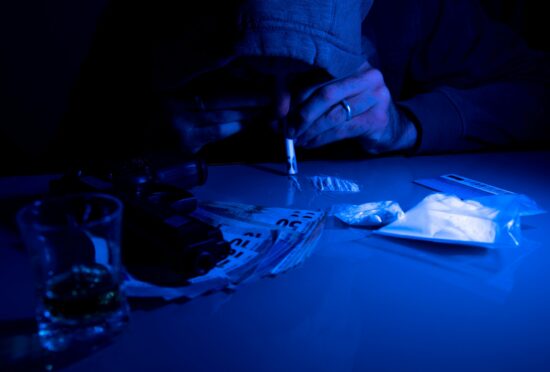 A rising number of Scots are taking a potentially lethal cocktail of cocaine and heroin, according to a drugs expert.
The head of Scottish Drugs Forum (SDF), a research and policy charity, said the number of users mixing the Class A drugs with 400 deaths in one year is connected to the combined use of cocaine and opiates – including heroin.
Mixing the drugs can suppress side effects, leading to double dosing and eventually overdosing, according to SDF chief executive David Liddell: "Cocaine use has been increasing amongst people using other drugs including people who are long-term heroin users.
"Combining drugs is always more dangerous and the number of people who have a fatal overdose involving opiates like heroin as well as cocaine has risen significantly in recent years.
"Nearly 400 of the 1,339 deaths in 2020 involved people using opiates and cocaine in combination. Cocaine use in Scotland is reportedly high in comparison to other European countries."
It is believed the rise in combined use may be due to widespread availability of high-quality cocaine at a steady price.
The most recent Scottish Government figures, for 2020, reveal 1,339 drug-related deaths – 59 more than in 2019 and the highest in Europe.
Drug-related deaths have been increasing since 1996 when records began but since 2013 the upward trend has been steeper.
Liddell added calculating the true extent of the problem was difficult, with available figures being the tip of the iceberg. He added: "Police seizures, charges for possession and other enforcement measures do not tell us if drug use is changing but may reflect changes in policing processes.
"What we do know is that people who use these drugs do not report changes in availability or price, suggesting that supply is broadly unaffected by enforcement."
Taking heroin, a depressant, and cocaine, a stimulant, causes a dangerous reaction. Cocaine makes the body take in and use more oxygen while heroin slows breathing – putting a strain on overactive lungs, heart, and brain and causing confusion in the body.
Scottish Liberal Democrat leader Alex Cole-Hamilton MSP said the drugs deaths were a "crisis of international significance". He said: "Every drug death represents a human tragedy and a family in mourning. The risk from combining different drugs is obviously enormous and the death toll is gobsmacking."
He added: "It's why I've called for a specialised World Health Organisation taskforce, made up of leading experts in drug mortality, to help get to grips with this particularly Scottish epidemic."
Scottish Conservative public health spokeswoman Sue Webber MSP said: "More than ever we need to have services in place that will help people struggling with drug addictions to get clean, rather than leave them to seek out more dangerous highs." She added: "That is why the Scottish Conservatives have introduced our Right to Recovery Bill, which will enshrine in law the right of everyone to get the potentially life-saving treatment they need."
The Scottish Government said: "We are determined to tackle this public health emergency and continue to prioritise efforts to turn the drugs crisis around and ensure practical and financial support.
"An additional investment of £250 million by the end of the parliament is supporting our National Mission to tackle the drugs emergency.
"To transform lives we are utilising this serious and sustained investment, expanding residential rehabilitation services, embedding treatment service standards and increasing the number of people in treatment and recovery in every area in Scotland."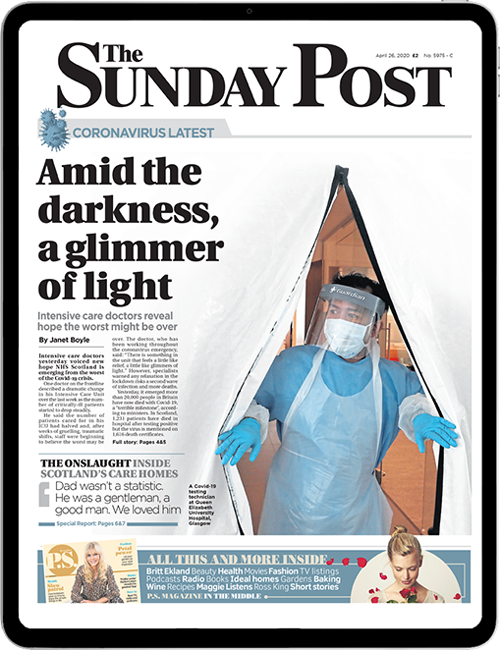 Enjoy the convenience of having The Sunday Post delivered as a digital ePaper straight to your smartphone, tablet or computer.
Subscribe for only £5.49 a month and enjoy all the benefits of the printed paper as a digital replica.
Subscribe