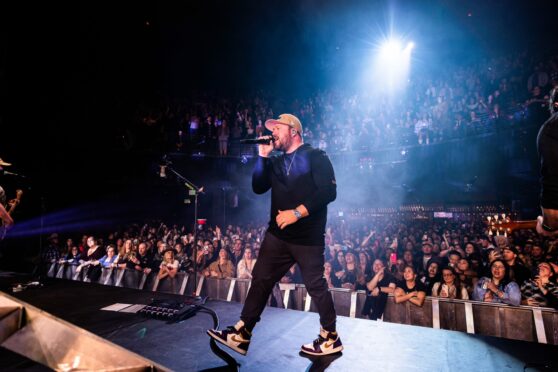 It was a case of so near yet so far the last time Mitchell Tenpenny tried to play the Country To Country music festival in 2020.
He and his band were flying from Nashville to London when news broke, mid-flight, that the pandemic was shutting everything down.
"All the travel bans came in while we were on the plane, so we landed, got our bags, went outside and took a picture, and then went straight back to the States," he explained.
"We wanted to be there so bad, and of course we had no idea what was happening. It was a little scary. Now, we finally get to revisit what we should have done a few years ago."
Tenpenny is one of country's fastest growing acts, with 1.3 billion streams of his music.
"It's crazy to even hear a number like that – a billion! It's wild and I'm humbled by it," he said.
The 33-year-old was born and raised in Nashville and was around the music scene long before he made his breakthrough with Drunk Me, a huge hit in the country charts. His grandmother was Donna Hilley, a music publishing executive who served as CEO with Sony/ATV Music Publishing from 1994 until her retirement in 2005. Yet Tenpenny says he never planned to become a country music star.
"I honestly didn't know," he said. "I was always in bands – rock bands, screamer bands – playing drums, but I went to college thinking I was going to play football. I played music at night to make cash but I just went with the flow – there was no plan A never mind a plan B."
He cut his teeth in the Nashville songwriting scene, which led to him signing a recording deal.
"I was signed as a songwriter first. A lot of people get their records by writing first and getting cuts with other artists, and then people start showing up to your rounds and you don't know who's in the room. That's what happened to me; I was playing some of my songs and Sony happened to be in the room. I was writing for other artists for more than 12 years."
While Music City attracts musicians from all over the world, Tenpenny – who married fellow country music singer Meghan Patrick last October – is able to tap into something important by being from the town.
"Authenticity is huge to me in what I write and perform, and I think, whether intentional or not, there's an authenticity that comes from growing up among songwriters and the music industry. Growing up in that era of Brooks & Dunn, Blake Shelton, Kenny Chesney; getting to see all that and meeting the songwriters early, I think there's something I got to grips with at an early age."
Tenpenny's latest album, This Is The Heavy, was released last year and features 20 tracks, which sounds a lot until he explains he chose from 500.
"Bobby Braddock, one of my favourite songwriters, told me that unfortunately I'll be buried with my best songs, and I thought that was one of the deepest things I ever heard. So many won't make it to the world and that's just an ode to a songwriter."
Tenpenny can tell by his streaming numbers just how big country music has become worldwide, and on this tour he'll play not only Glasgow, London and Dublin, but also shows in Germany, Netherlands and Australia.
"I'm just happy to go wherever we get to go and I'm so excited," he added. "I've been to Kenmare in Ireland one time, but I've not been anywhere close since, just Mexico and Canada. I was in college at the time and me and my roommate were asked to play a wedding. It was all paid for and we were put up for a week in this little house in Kenmare and we played for three minutes one day. We won't have so much time on this tour!"
---
Country To Country, Ovo Hydro, Glasgow, Friday to Sunday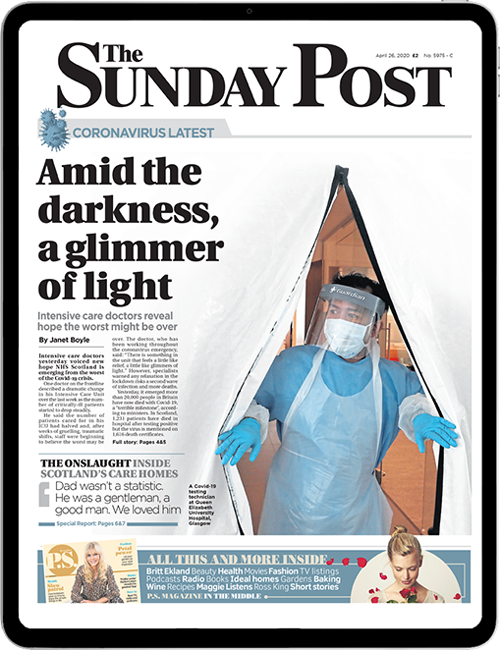 Enjoy the convenience of having The Sunday Post delivered as a digital ePaper straight to your smartphone, tablet or computer.
Subscribe for only £5.49 a month and enjoy all the benefits of the printed paper as a digital replica.
Subscribe