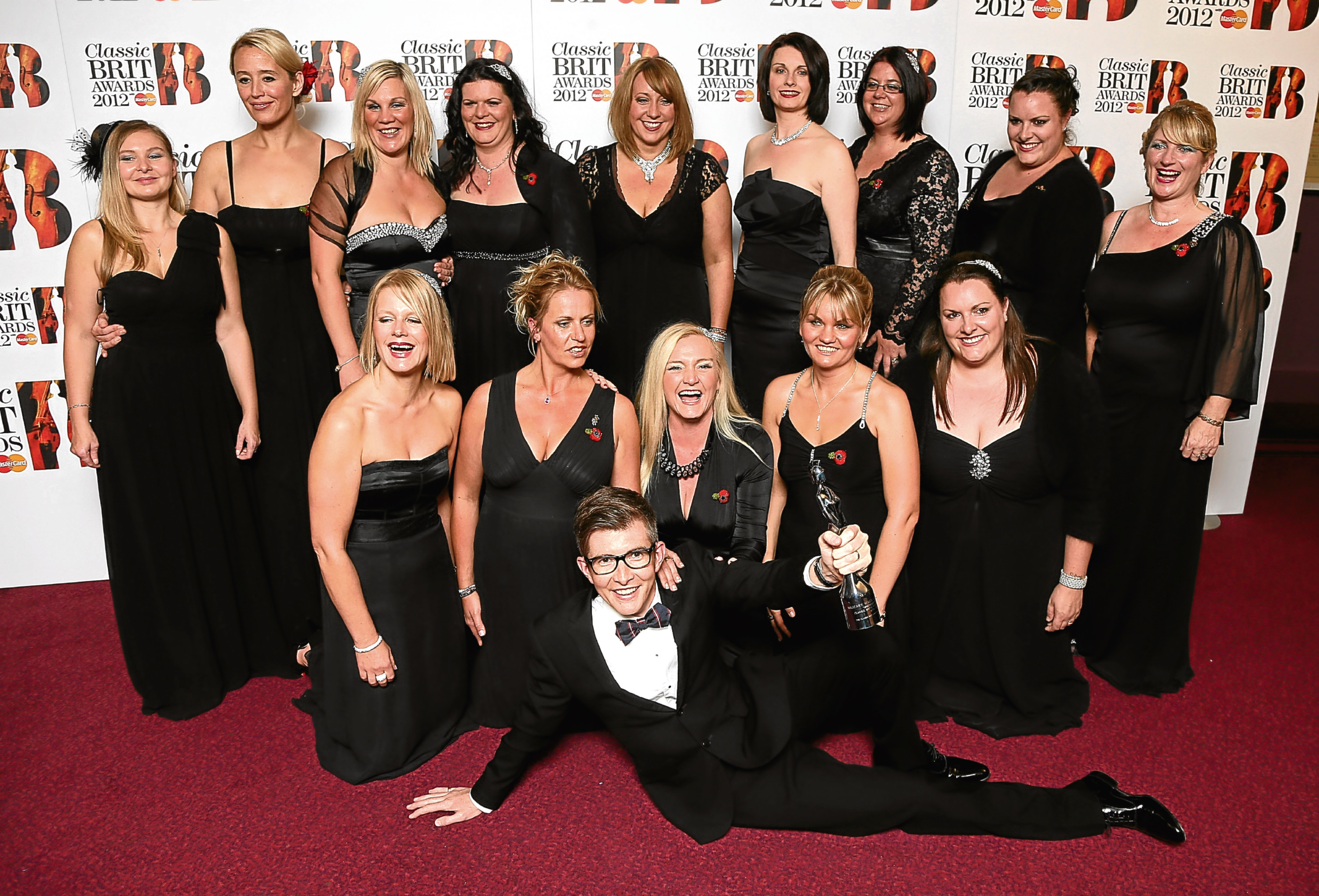 IT'S hard, when your spouse is facing danger in some far-off land and you can't always hear from them when you want.
When it's Christmas, and you know you won't be together for months yet, it can be utterly heartbreaking.
This year, the Military Wives have put together a super-choir of over 1,000 singers from the UK and abroad, and they are up against the man who started it all, Gareth Malone, in the album charts.
For many of them, however, they will be counting the days until their husbands come home and they can celebrate a late Christmas, and chart success will be very much secondary.
"A few years ago, my husband got last-minute notice to move while he was away on a training exercise," says Sara, a Londoner. "So we had Eastmas, having our Christmas at Easter time!
"It was a concoction of Christmas and Easter, as he was away for months.
"I'd got a phone call in November, asking if I wanted the good news or the bad news.
"My husband told me: 'The good news is that you'll see me on Friday, I'll be back home in five days' time, earlier than I should have been.
"'But the bad news is that I've been given five weeks to move out to Afghanistan.'
"They also had a lot of pre-deployment training before they go, but we did manage to get a long weekend together before he left.
"Because he was away for four months, not more than four months, he didn't get any rest and relaxation, so it was only when he got back that we had our 'Eastmas'.
"The weather was obviously better then, so we had a weird celebration, like an assault course, trampoline and egg-and-spoon race, Grinch masks, with Mum shaking pom-poms, and we got the Christmas decorations out!
"We had sent him parcels out there, but you don't know when they will get there," Sara explains.
"We didn't have kids, which would have made it even harder, and I was lucky to spend Christmas with my family. They were hugely supportive and sympathetic."
As Sara explains, phone calls can cause endless hours of torment until you know he is coming home — or even just safe and sound where he is.
"You do find that when your husband is away you have your mobile phone attached to you," she reveals.
"The worst thing is missing a call, you phone back and just get an automated voice saying: 'You've received a call from the Armed Forces.'
"There's nothing you can do, and you might have to wait another whole week before they can call you again. They've had to queue up for a satellite phone, and you feel so bad that you have missed this call.
"It's pretty gutting if you're in the shower or something and have missed it.
"One of the majors was killed in Afghanistan, and my husband had been having breakfast with him that morning. That does bring it home.
"Obviously, they don't tell us half the stuff, even when they get home. He told me he wasn't going out on patrols, but I know that he did. And I know they were in a helicopter that was shot at.
"It's probably better not to know, to be fair, and just keep in touch when you can.
"Sometimes, though, you're on the phone to them, and you hear something going on in the background and then the phone cuts off.
"The other thing is that when there's an incident, they close all the phone lines for 48 hours, to protect the family of a person who has been killed, stop rumours and make sure they hear it from the Army first.
"But it is pretty worrying, because everybody is saying to you: 'Have you heard . . . ?'"
So how does it feel, to compete with Gareth Malone, who has been pivotal in the whole success story of Military Wives?
"We've both got albums out," Sara says. "He's a patron of our charity, so he obviously knows what we are up to.
"He is still supportive and involved, but is also doing his own thing this year with other choirs.
"All the ladies love him, and it's really great when we can get him along to various things.
"He was instrumental in our network, but we have now gone a lot further than those initial TV things.
"It will be a lighthearted fight in the charts, not a gritty one!
"We are actually quite unique, because a lot of what Gareth has done since is with professional choirs, not the workplace ones.
"One of the things that is vital for us is that there are no auditions, and that the welfare element is important, with the women getting together.
"We have a strict policy of no auditions.
"It's a shame that almost as soon as you're in a choir, you get posted somewhere else.
"But what has been lovely is to see people move to another place, and immediately join the choir there instead. I'm on my third choir now!
"People do think more about couples who are apart because one of them is on a tour, and that is nice."
---
READ MORE
Choirmaster Gareth Malone shares 10 musical memories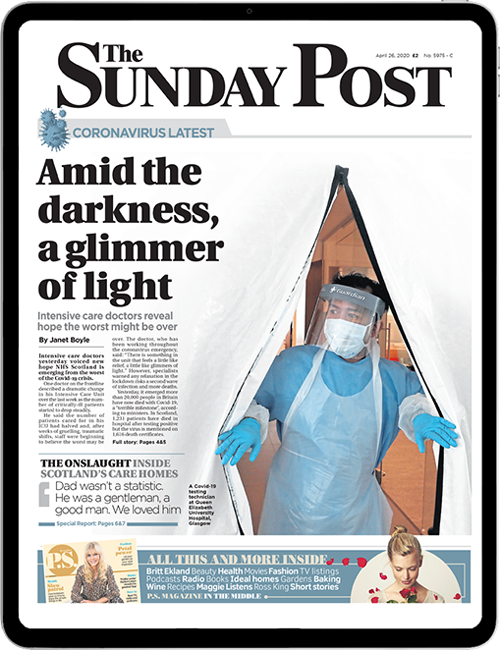 Enjoy the convenience of having The Sunday Post delivered as a digital ePaper straight to your smartphone, tablet or computer.
Subscribe for only £5.49 a month and enjoy all the benefits of the printed paper as a digital replica.
Subscribe