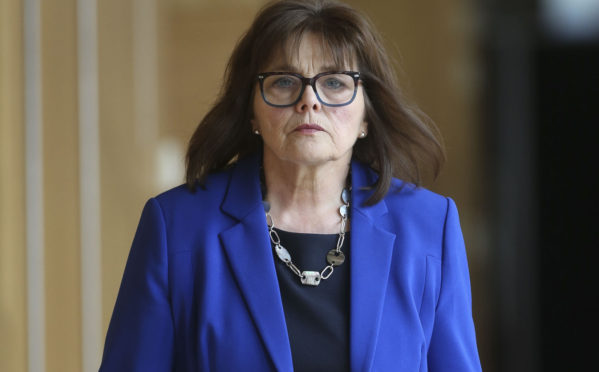 Health Secretary Jeane Freeman removed a legal requirement for councils to carry out a needs assessment before moving elderly people from hospitals to care homes, we can reveal.
The long-standing safeguard which sees older people consulted by social workers on whether they want to go to a particular care home was stripped out on April 5, one day after parliament went into recess.
Hundreds of elderly care home residents had already died from Covid-19 when the clause in Scotland's emergency coronavirus legislation was activated by Ms Freeman.
At the time, the Health Secretary was piling pressure on hospitals to move bed-blocking elderly patients into care homes.
Just days before the needs assessment requirement was removed, Ms Freeman told parliament she was "working hard" to move more than 1,000 elderly patients out of hospitals "as quickly as possible".
A week later government guidance was issued to local authorities which gave the green light to move people without a full assessment, but made no mention of the dangers of coronavirus to older people.
Brian Sloan, chief executive of Age Scotland, said: "By removing the requirement for full needs assessments, the speed upon which older people could be moved into care homes increased dramatically. While these moves might be temporary it nonetheless meant that people were decanted from hospital wards at a rate of knots. The unintended consequence of this has become plain for all to see with new residents arriving in care homes untested or, in some cases, positive for Covid-19."
Nick Kempe, a former Glasgow City Council head of services for older people, said: "An assessment could have stopped patients from going into a care home which had cases of Covid, but that safeguard was removed.
"What that means is hospitals can shove people into care homes and avoid a normal assessment process. If anyone was going to check if a care home was safe it would have been social workers but they were removed from the picture by law."
The Scottish Government said: "These powers, where used, allow local authorities to provide urgent care without delay. They allow local authorities the flexibility to focus on the most urgent need and protect the lives of those who are most vulnerable, while ensuring effective safeguards. The powers are only used while absolutely necessary to protect people and in response to short-term, urgent need.
"As the First Minister has made clear, there will be a public inquiry into all aspects of the impact and handling of Covid-19, and this will include care homes. However our focus is on continuing to do everything necessary to save lives. It would not be appropriate to divert our attention from this to an inquiry at this time."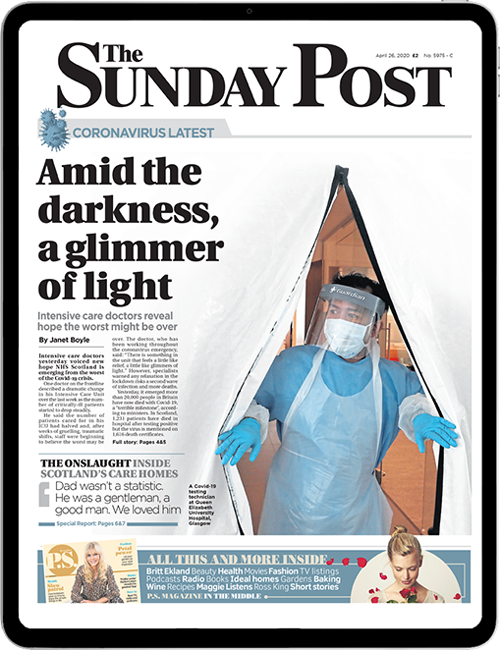 Enjoy the convenience of having The Sunday Post delivered as a digital ePaper straight to your smartphone, tablet or computer.
Subscribe for only £5.49 a month and enjoy all the benefits of the printed paper as a digital replica.
Subscribe