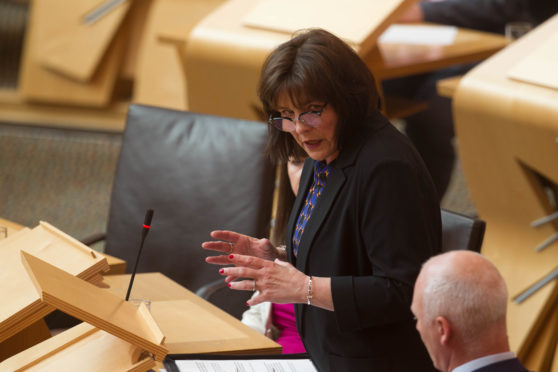 Mesh removal surgeries carried out in Scotland are to be reviewed amid mounting concerns, we can reveal.
The move, announced by Scottish Health Secretary Jeane Freeman, comes after campaigners claimed women who have undergone "full removal" have been left with sections of the crippling implants still in place.
They include three women who travelled to the US to undergo surgery with leading surgeon Dr Dionysios Veronikis, after being given the impression their mesh had been fully removed.
Dr Veronikis discovered each woman had two-thirds of their implants, cutting into vital organs, still in their bodies.
Ms Freeman last week told MSPs she had requested a full review of removal operations. She said that she would ask NHS Greater Glasgow & Clyde for its proposals for a review, and what its scope would be. And Ms Freeman said she would also seek assurances from the chief medical officer, Catherine Calderwood, that this was the "required level of response".
Yesterday, the Scottish Government said selected cases would be reviewed, adding: "This is a serious issue and the proper process requires careful review of selected patient cases.
"We therefore need to establish which cases require review and, importantly, to identify individuals with the required knowledge, authority, standing and independence to carry that out."
However, campaigners are ­concerned those proposals do not go far enough and are calling for a halt to removals in Scotland until a fully independent review is carried out.
Elaine Holmes, of Scottish Mesh Survivors, said: "The Health Secretary should be commended for ­announcing this review, but she must ensure those involved are not allowed to investigate themselves, and that includes senior health officials as well as the surgeons involved.
"Only someone truly ­independent should be tasked with carrying out such an important investigation as there is so much at stake for both patients and surgeons. We need strong assurances that patient records will not be accessed without full permission and, until we can see exactly what has gone on, removal services must be halted unless in dire emergencies."
Campaigning MSP Neil Findlay had led calls at Holyrood for the review. He said: "Although we've all realised the mesh scandal is one of the biggest to face the NHS, these revelations have taken it to a completely new level.
"Women discovering they still have mesh inside them when their medical records suggest they have had full removals throws up major legal, ethical and moral questions which must be answered."
Mesh victims Claire Daisley, 49, from Greenock, Karen Neil, 53, from Clydebank and Lorna Farrell, 53, from East Renfrewshire all believed their mesh had been fully removed.
But when they flew to the US for treatment by Dr Veronikis three months ago, he removed the two-thirds of the implant that had been left inside each of them, and took photographs as evidence.
He said in a letter to Jeane Freeman: "The woman have been vindicated. What has been recorded in their medical records as full removal was a partial removal."
Another Scottish victim told how she nearly died weeks ago after developing sepsis and being rushed into hospital only to be told the infection could not have been coming from her mesh implant as it had been fully removed.
She said: "After I persisted I was eventually sent a letter by the removal surgeon to say that, in fact, I had not had a full removal after all.
"I could have died. That's how ­serious this situation is. We deserve to be told the truth."
Scotland is facing an ­unprecedented number of legal actions involving mesh, and lead lawyer Patrick McGuire of Thompsons Solicitors said: "There have been many twists and turns in the mesh scandal, but this is perhaps the darkest yet.
"Mesh survivors have been forced to develop doubts and mistrust because of the sheer scale and seriousness of the whole debacle, but this is a shocking turn of events."
Shadow Health Secretary Miles Briggs said: "The very least these women deserve is truth and transparency. The government must work hard to listen to the women and act accordingly."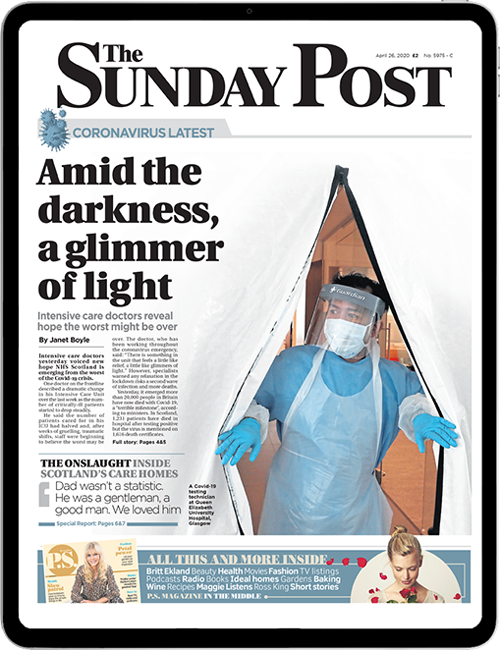 Enjoy the convenience of having The Sunday Post delivered as a digital ePaper straight to your smartphone, tablet or computer.
Subscribe for only £5.49 a month and enjoy all the benefits of the printed paper as a digital replica.
Subscribe