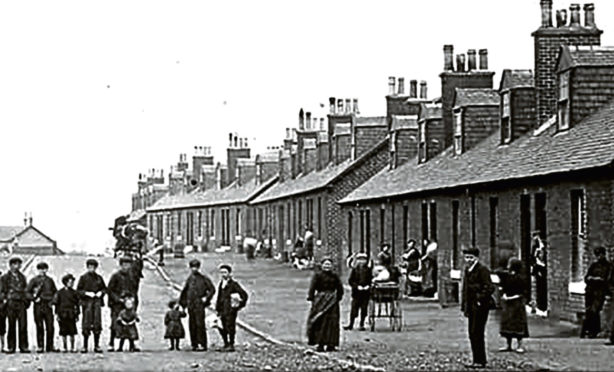 An astonishing hidden history has helped an MSP tell the story of his family and reveal a fascinating insight into Scotland's first oil boom.
MSP Neil Findlay discovered his grandfather Jock had written his life story after a chance encounter on the campaign trail.
He said: "I was out canvassing in Pumpherston during the 2014 referendum and took the chance to knock on the door of my granny's old house and speak to the owner. After a chat, I mentioned my connection to the house.
"The owner, Mrs Edwards, was very helpful and told me to wait while she went into the house and brought me something, it was a 2ft-square sheet of plywood that had lots of writing all over it. It had apparently been the end panel of the bath and was removed when they replaced the bathroom suite.
"I recognised it was my granda's writing on it. It turned out he'd written an abbreviated version of his life story on the board. She insisted I have it and told me that whenever they scrapped sheets of wallpaper from the walls, underneath they would find stories or jokes written out by my granda for others to find.
"I took the board home and it ­provoked me into searching for a tattered old notebook that he'd left me when he died."
The notebook was the full extended version of Jock's life story, which has now been transcribed into a book called Life In The Raws after the rows of workers' cottages in the mining villages of West Lothian.
Shale mining and oil production put Scotland at the heart of the new industry over a century ago as mining villages grew up around the pits and Jock's story – told in a book already praised by former prime minister Gordon Brown and historian professor Tom Devine – offers fascinating insight into the lives of the men, women and children who shaped Scotland's industrial heritage.
Labour MSP for Lothian, Neil, 51, said: "Every boy needs a hero and, growing up in a proud, working-class family and community, I was surrounded by them.
"My granda was a great man. No matter what life threw at him, he would overcome it with good humour and a practical, positive outlook to life. Losing a leg in a motorbike accident in those days would have finished many men. But after a year in hospital my granda returned to his trade and spent the rest of his life providing for his wife Lena and twin boys Ian and Leonard.
"It's been a privilege being able to help tell Jock's life story. I'm so proud of him and all those working-class heroes like him who made our county what it is today."
Pumpherston, West Calder, Broxburn, Uphall and Livingston were the unlikely heart of an industry that made the equivalent of billions of pounds for owners such as James "Paraffin" Young, who began extracting oil from shale in 1850.
Neil said: "What is fascinating is they lived through a period of the biggest change the world has seen, from the only mode of transport being a horse and cart to watching men walk on the moon via mass instant global communications.
"Little wonder these advances seemed like miracles to the men who would lie on their backs in pitch darkness underground, chipping away the shale with pick axes and their bare hands to put food on the table for their children.
"It's a world that is almost lost to us but for the stories that live on through the memories of men like my granda and the fantastic collection at the museum of the Scottish shale industry in Livingston."
Jock Findlay lived through two world wars, the general strike and a time of soup kitchens. His tales are peppered with reminiscences about the characters who filled his world. They also detail industrial accidents that claimed the lives of miners, leaving their families struggling to make ends meet.
The hardships shared seemed to make them more bearable, and Jock speaks with great pride about this own grandfather, a bricklayer, a trade passed down the line to Neil and his father Ian. Jock, a plumber to trade, was the only one to break the family tradition.
His lively descriptions of life under Margaret Thatcher and his anger as he watched as the mines and shipyards grew silent clearly influenced his grandson Neil to go into politics.
Jock ­continued his diaries and observations until his eyesight deteriorated in 1994 at the age of 79. He died five years later at St John's Hospital where Neil's wife, Fiona, now works.
"He experienced times when children were going to school in bare feet," said Neil, "to the beginning of space travel, a time when candles and oil lamps lit homes, to huge oil discoveries in the North Sea.
"He would have despaired seeing workers on zero-hours contracts and poverty pay. Jock marvelled at technological advances, but despaired at urban sprawl and destruction of the green belt, farmland and countryside.
"He was my hero. I hope he would be proud to see his life story in print."
Life In The Raws is published by Luath and can be ordered from www.neilfindlaybooks.com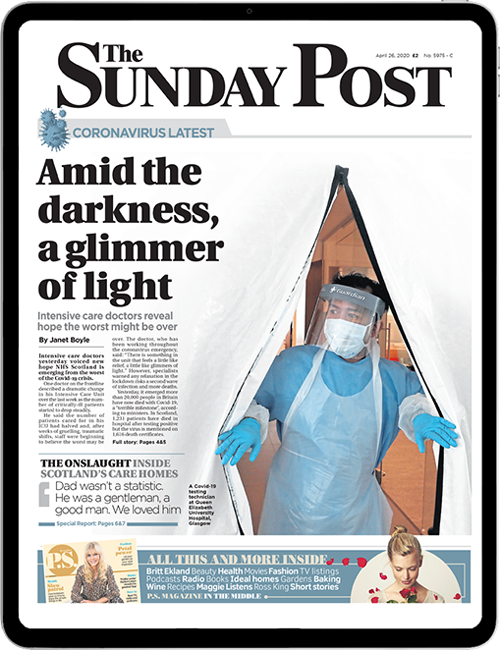 Enjoy the convenience of having The Sunday Post delivered as a digital ePaper straight to your smartphone, tablet or computer.
Subscribe for only £5.49 a month and enjoy all the benefits of the printed paper as a digital replica.
Subscribe