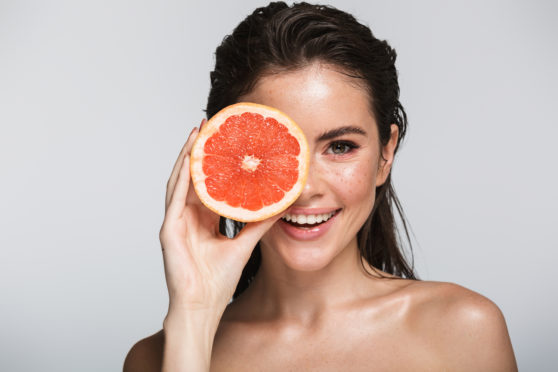 We all know the benefits to our body and mind of eating a healthy balanced diet, filled with fresh, natural ingredients.
But did you know, vitamins and minerals can boost your beauty routine, too?
Here, Dr Nitasha Buldeo, founder of Organic Apoteke, shares why vitamin-infused cleansers, moisturisers and serums could be the secret to glowing, age-defying skin.
---
From the outside in
Eating fruit and vegetables is the quickest and easiest way to nourish our bodies – but what about caring for our complexion? Dr Buldeo says a "skincare five-a-day" is key to achieving glowing, radiant skin.
She explained: "Vitamins are added to many skincare products but they need to be added in a way that enables them to remain stable and penetrate the skin. For example, in Organic Apoteke products, vitamins are added to the active complex, which is then encased in concentric bubbles of oil and water to ensure the vitamins get into the correct areas of the skin."
Easy as A, B, C…
So, what vitamins should we be looking for in our skincare products? Dr Buldeo said: "Known to nourish, repair and replenish the skin, vitamin A is a key cell communicator and achieves high results. Through the process of speeding up cell turnover, vitamin A products, such as Organic Apoteke's Rejuvenating Face Mask (£39.95), helps to even skin tone, protect against dehydration and even plumps skin to diminish the appearance of fine lines.
"For tired eyes, look to vitamin B3, which stimulates collagen synthesis and the production of ceramide. It's an ideal ingredient for an eye cream, as it will help smooth and firm the delicate eye area.
"And vitamin C is ideal for nourishing dry skin. The go-to vitamin is found within the Damask Rose Oil, and is a powerful antioxidant. It's known to boost collagen production and prevent skin discolouration."
Say oh-K
Dr Buldeo continued: "Vitamin K, the unsung hero of the vitamin world, is found in kale and helps to boost the hair, skin and nails, as it helps the body absorb and use calcium. It is also shown to be beneficial for the immune system, too."
Mix and match
With so many vitamin to try, are there any we shouldn't mix? "It is difficult to get vitamins to absorb into the skin, and while some that remain on the surface may be harmless, others may make the skin sun sensitive. Vitamin A, C and K are wonderful when adsorbed deep into the skin cells but these vitamins, if left on the surface, can cause sun sensitivity and burning."
Visit organicapoteke.com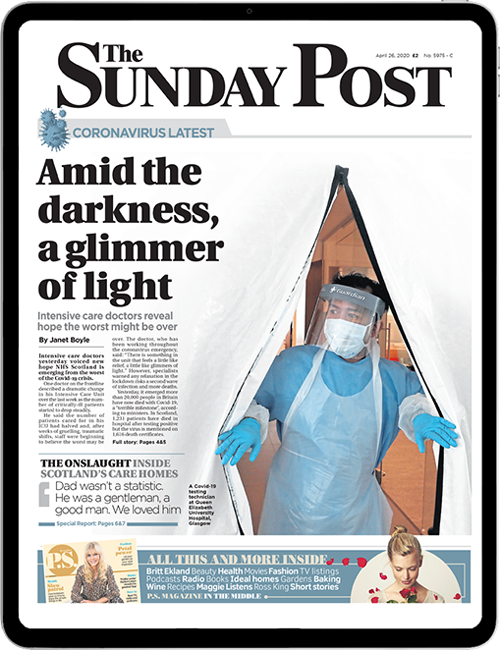 Enjoy the convenience of having The Sunday Post delivered as a digital ePaper straight to your smartphone, tablet or computer.
Subscribe for only £5.49 a month and enjoy all the benefits of the printed paper as a digital replica.
Subscribe