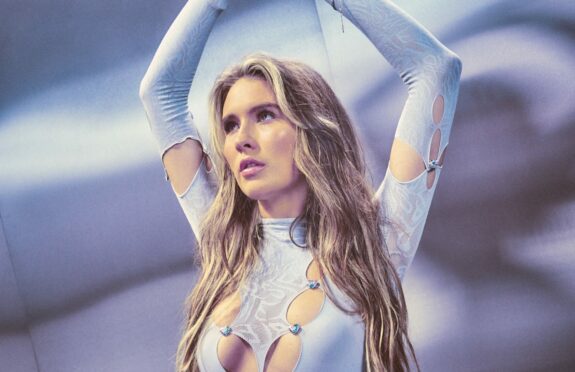 Rising star Mimi Webb talks touring Europe, meeting pop icons and learning to cherish living out her dreams as she prepares for tour and festival shows in Scotland.
You've been getting incredible reactions on tour in Europe, how has life on the road been?
It's been incredible how amazing everyone is and it's just so inspiring to get that reaction. Tour life is definitely more civilised, we're very, very relaxed. We've got the set quite long now, so we're just making sure we keep rested. My sold-out show in Amsterdam was incredible, that's definitely been a highlight.
You met Björn Ulvaeus from Abba at your Stockholm gig, how big a moment was that for you?
It was incredible. He was absolutely lovely. It was such an honour to meet him. He was amazing and so inspiring to me about the performance.
Did he have any words of advice?
He just said to enjoy it. That's what I get from a lot of these legends, you know, the OGs, is that they say just to enjoy it all. Because you look back and you'll always miss it. You've got to take it every day and enjoy every minute. That's my new motto that I'm going by.
You've got a tour date in Glasgow and then play massive festivals in Radio 1's Big Weekend at Dundee, and back in Glasgow at TRNSMT. How much are you looking forward to coming back to Scotland?
I'm so excited. I can't wait to be back. It's going to be great. I love being on the big stages as well as those smaller venues. They're very different kind of shows and the pace is very different. I think it's just so great to be able to enjoy both those sides. I'm really excited for the Big Weekend in Dundee, that's going to be so much fun.
The line-ups feature a lot of young female talents, how good is it to be part of that new wave coming through?
I love that. It's all about that support and being there for one another. I think it makes it feel like a family, it's so lovely.
You've received great backing from your own family throughout your career, how special is that?
I'm so close to them so it has been fab. Every step they've always been there for me and I just love them so much. They surprised me when they came out to see me in Amsterdam! They're the best and I got very emotional when I saw them – it was so great to have them out there with me.
TRNSMT: Rising star Mimi Webb on how her career is going like a House on Fire
You've just released your debut album which was titled Amelia, after your full name away from the stage. How pleased have you been with the response so far?
For me, it was just all about kind of showing those two different sides of who I am and getting my real name across.
The reaction to it has been super great. I've loved every second of it, seeing everyone come together and be the best support. It's been fab, I've loved it and I think I'm just excited to see where we go next and I think everyone's excited to see that too. I'm now just thinking about my next move and what I want to do with the music.
Selling out shows, hitting the charts, does it still feel a bit of a dream?
Yeah, it does. It's kind of my reality now, which I'm so grateful for and I'm so excited to see how far we go with it and just keep building stepping stones.
You kind of feel like you're living the dream but it's real life as well. It's a pretty weird feeling. There are those times you have pinch me moments, and you think how does this exist?
I think this year I've been really taking it on. It's been non-stop this year so far. I think that's where I'm at, I can see that I can deal with the pressures and the stress and do it how I need to do it.
It's all about the support and taking it as it comes, always taking those lessons. Always learning what's around the corner, what to expect.
---
Mimi Webb plays Glasgow's O2 Academy on April 4, Radio 1's Big Weekend in Dundee on May 27, and TRNSMT's main stage on July 8. Her debut album Amelia is out now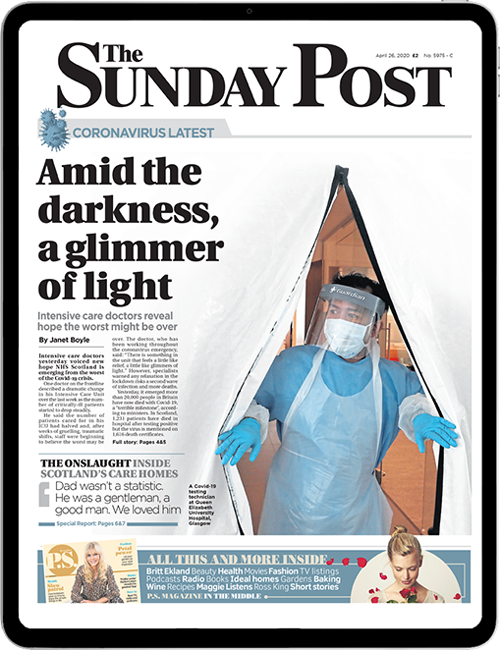 Enjoy the convenience of having The Sunday Post delivered as a digital ePaper straight to your smartphone, tablet or computer.
Subscribe for only £5.49 a month and enjoy all the benefits of the printed paper as a digital replica.
Subscribe