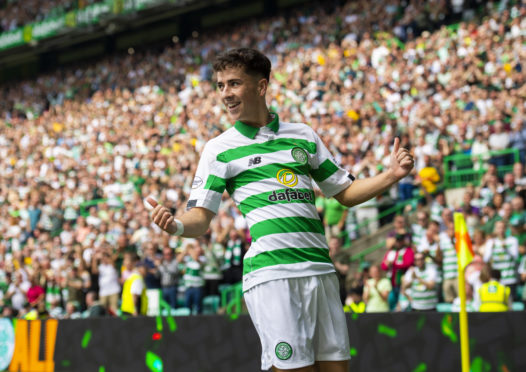 While one walking, talking, billboard advert for the Celtic academy has just quit the club, another emerging graduate says he is determined to do everything he can to hold on to his jersey.
The pick of the Hoops in their pre-season action in Austria and Switzerland, Mikey Johnston started in the flag-day win over St Johnstone.
He opened the scoring in the seven-goal rout of the Saints, and would have played in the Champions League tie away to Cluj but for a tight hamstring.
With the promise of involvement in the return against the Romanians at Celtic Park on Tuesday night, not even Neil Lennon's talk of looking for two new wingers can dampen his enthusiasm.
"I hadn't heard that, to be honest, but it'll always happen at Celtic, players coming in at every position. It's just healthy competition," said the 20-year-old.
"If I keep working hard in training and I can produce on the big stage, in front of the fans, then that's all it's about.
"I feel confident. I started in the Scottish Cup Final at the end of last season, I've had a good pre-season and I'm happy with how things have gone.
"But I know I need to keep stepping up.
"The manager wants you to make the full-back defend, run with the ball and give the opposition a problem.
"I've always been direct, but when you're a winger, you need your confidence to be high to beat people all the time. The manager has given me that.
"Also, the fact he picked me for the first league game shows that.
"It is a game I have always wanted to play in, and the atmosphere was unbelievable."
Johnston, meanwhile, is upbeat about the high-profile departure of Kieran Tierney, following his £25 million move to Arsenal on deadline day.
"Everyone at the club is happy for Kieran and wishes him well," said Johnston.
"We all know what a good guy he is and how hard he works. He deserves whatever comes to him.
"It is a great advert for what the club does. He came through the academy, He grew up in Glasgow and he's a brilliant example.
"Every academy player wants to do what he has done – break through into the first-team, get into the changing room, establish yourself.
"So the fact Kieran has done it means we all know it could happen for us."