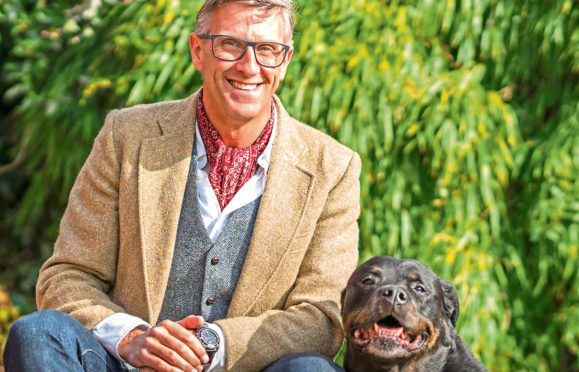 Maybe it's his sartorial elegance with his trademark cravat, waistcoats and tweed jackets, which demands respect, perhaps it's his commanding voice.
Whatever his secret, there is no denying Graeme Hall has a special way with our canine friends, bringing the most unruly of pooches into line.
There's a reason he calls himself The Dogfather – and it's not just because The Dog Whisperer was already taken.
A master dog trainer with the Guild Of Dog Trainers, Graeme has so far helped more than 5,000 dogs in his 12-year career.
Best known for his TV series, Dogs Behaving (Very) Badly, where he visits the homes of dog owners who have a pup, young or old, with behavioural problems, Graeme's talents are in-demand around the country.
And, of course, it's often the owner he is training, rather than the pet.
Lockdown has made it impossible for Graeme to personally train either four-legged hounds or their two-legged companions, so he has now launched a podcast that addresses some of the issues the millions of dog owners might have been dealing with over the past four months.
After all, most of the country has been at home more than usual, which will have been confusing for many dogs.
So, too, will the act of people now returning to work and leaving their dogs alone again for hours every day be a source of upset for both humans and pets.
In his podcast, Talking Dogs, which launches tomorrow, Graeme will dig through his inbox to provide as many answers as he can to the questions he's received.
Handing out no-nonsense, practical advice, while telling tales of his biggest challenges, he'll also try to solve everyday problems with simple tips, as well as discussing hot topics.
Talking Dogs With Graeme Hall, Avalon
---
Might Delete Later (Plosive Productions)
Sister power duo Gina Martin and Stevie Martin delve into their social media timelines, unearthing old memories, funny moments and some big mistakes. What do they regret posting? What was their first ever post? And how has social media helped or hindered them? Candid and light-hearted, the posts act as a catalyst to discuss their guests' life, career and relationships with social media.
---
An Irishman Abroad: Inside Basketball (Avalon)
Jarlath Regan looks at some of the most interesting characters, stories and facets of the game and, of course, their connection back to Ireland. Guests include Pat Burke, who is the only Irishman ever to play in the NBA, former Kerry Gaelic football and basketball legend Kieran Donaghy, George Mumford, who is sports psychologist to Kobe Bryant and Michael Jordan, and Roland Lazenby, author of Kobe and MJ's biographies.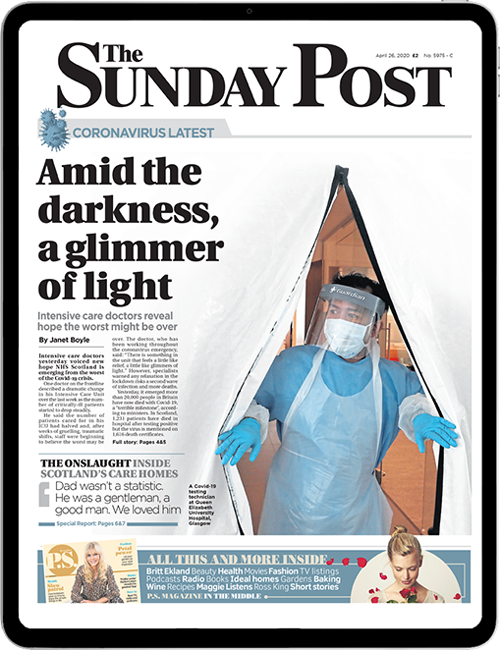 Enjoy the convenience of having The Sunday Post delivered as a digital ePaper straight to your smartphone, tablet or computer.
Subscribe for only £5.49 a month and enjoy all the benefits of the printed paper as a digital replica.
Subscribe