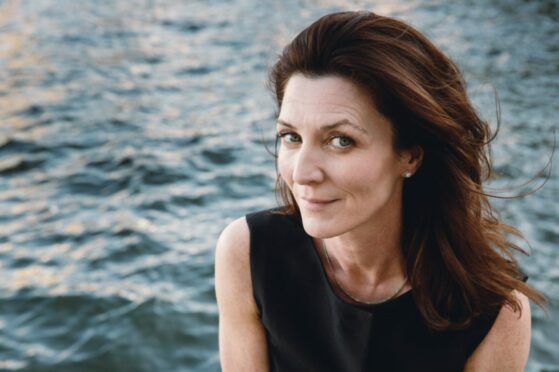 Given a rare day off from filming, Michelle Fairley took advantage by jumping in her hire car and taking a drive.
She had quickly fallen in love with Harris while filming a movie in the Outer Hebrides, and what she saw on that autumnal Sunday evening left a lasting impression.
"I drove from Stornoway to Luskentyre and I arrived just as the sun was setting," recalled the Northern Irish actor, with a smile. "The sand, the sea and the sky turned pinks and reds and, oh my God, it was just so beautiful. It was incredible. Now, I'm from a country with beautiful beaches, but some of the beaches on Harris are extraordinary. It was magnificent."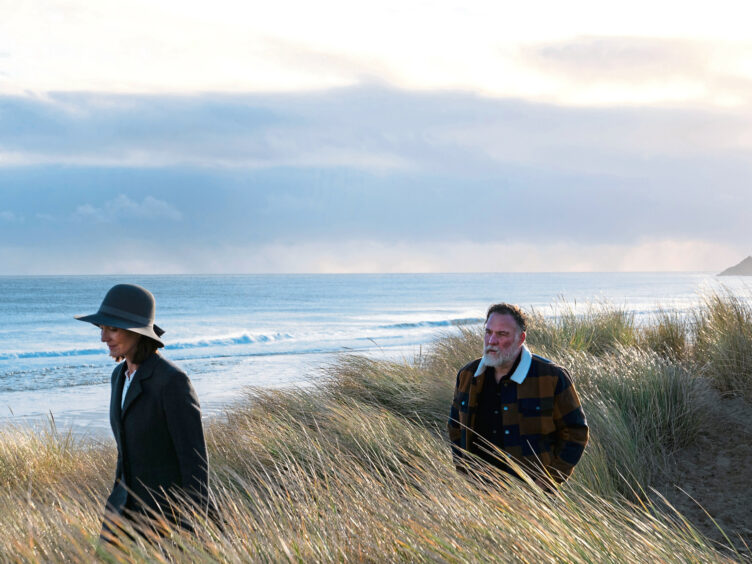 Fairley, who played Catelyn Stark in the first three years of Game Of Thrones, was in Scotland to make the romantic drama Nobody Has To Know, which receives its UK premiere at the Glasgow Film Festival next week.
Filming commenced in October 2019, sandwiched between two life-changing moments for the actor – the death of her mother just weeks before and, a few months later, the coronavirus pandemic.
"Just two or three weeks after the burial, I went to the Hebrides to work, and for me it was a case of getting stuck into another world and trying to deal with things in some way, without actually knowing I was doing it… dealing with that grief. Sometimes it's best to just get stuck into work at times like that," she said.
"My mum was very ill and we had these incredible carers, wonderful men and women, coming in all the time to look after her. When we all went into lockdown, I tried to imagine what it would be like to have a vulnerable person in that situation, the panic and fear of the day-to-day worrying about if they caught the illness. My heart goes out to them.
"As the first lockdown went on, feeling awful about so many people losing their lives and the terrible experiences people were having, I started to think about what I really wanted from life and where I wanted to be. I think most of the people I know have re-evaluated massive parts of their life due to the pandemic.
"It's about trying to make those changes last, to try to make sure they remain and that you don't just fall back into the old routine again and forget about it. It's been a very sobering time for a lot of people."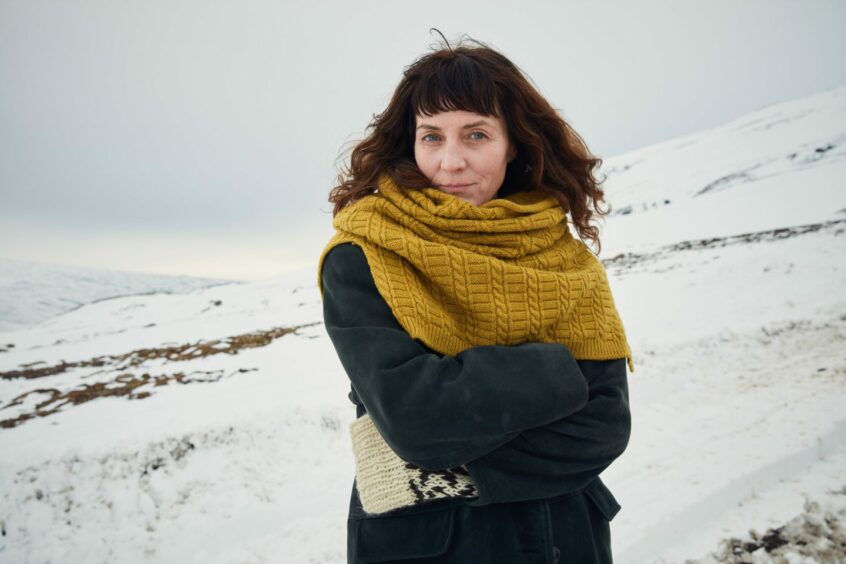 For Fairley, the second-oldest of six from Coleraine, she has been lucky to do the job she loves for more than 30 years. The daughter of a publican and a nurse, she found her passion early when she joined Ulster Youth Theatre, before later joining the Fringe Benefit in Belfast. Theatre has been her first and most enduring love ever since and, despite carving out an enviable screen career, the stage is where she feels most at home.
"It's where I started, it's where I had my first break, and I love doing it," she continued. "There's something about the intensity of the job and working at it every night, of continuing to learn and experiment. It's a very good discipline."
Nobody Has To Know
Fairley has tread the boards in Scotland plenty of times, performing in theatres like the Citizens and Tron in Glasgow, and she has filmed here often too, shooting episodes of Rebus and Taggart and mini-series A Mug's Game, opposite David Tennant, Ken Stott, Tommy Flanagan and Iain Robertson, in 1996.
So when she was sent the script for Nobody Has To Know, the opportunity to film in Scotland again was appealing, as was the story. She plays Millie, an aloof and isolated estate agent and farmer's daughter who is an outsider within her own community.
When Belgian farmhand Phil suffers a serious illness and has to be airlifted to hospital, he suffers amnesia. On his return to the island, Millie tells him they were secretly in love before his ill-health and they enter into a relationship.
On what attracted her to the role, she said: "Her isolation and the fact she is like a pressure cooker. She has a very religious background in her life, but it's something she is starting to feel estranged from. It doesn't give her the solace she needs and, even though she is in a community, she feels quite isolated within it.
"She is straddling two different worlds, and she takes advantage of this man. I genuinely think she loves him but the way she goes about getting him, some people would say is incredibly dishonest, while others might say she's only going after what she wants. I like the conflict in that, and the morality of it. What happens after she opens that box of lies – do you keep lying and live the knowledge it's all based on a lie or at some point do you need to tell the truth in order for it to become real?"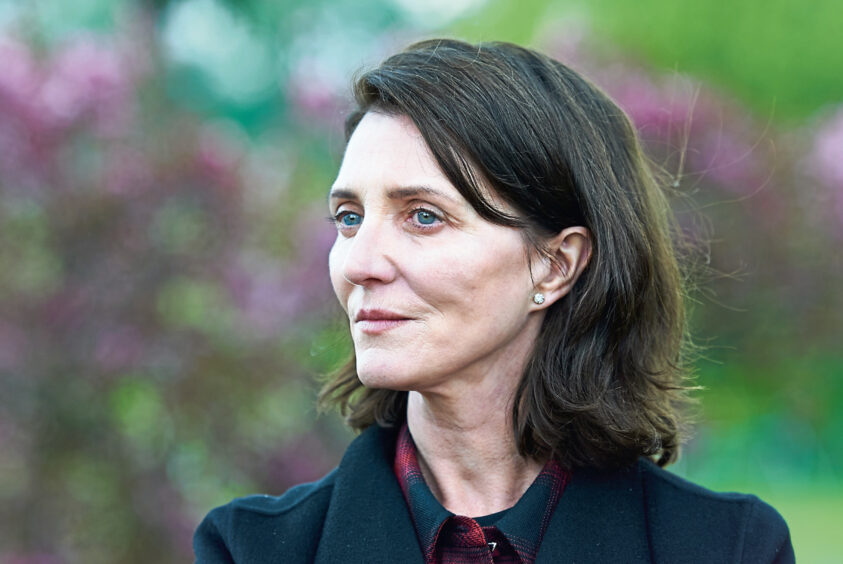 Phil is played by Belgian actor and film-maker Bouli Lanners. He wrote the script and also planned to direct it, but had no intention of also taking on the role. However, changing circumstances meant he stepped in front of the camera and Tim Mielants took over directing duties. The project became an open dialogue between the two men and Fairley, with the script evolving as the film was shot.
"We spent a lot of time working on the script and making it work," she explained. "Bouli hadn't written it for himself to play, so he was looking at how he would do this. Usually we would film Monday to Friday, sometimes the weekends, but Sundays were usually when the three of us worked together on the scenes for the week ahead.
"It was constantly being worked on, even when we were on set. It was a constant thing – it was never a case of having the script and relaxing. We were always working at it."
Something else Fairley was always working on was the Hebridean accent.
"I'm always very aware of trying to be respectful to the people of the place," she said. "I did a lot of work before I went and also while I was there. I did a couple of sessions with a dialogue coach and then I listened to the people.
"We had a couple of locals on the crew, so I would listen to them and run words by them – would I say it like this, how would you pronounce that – to try to make it as authentic as possible.
"The island is very much a character in the film – the isolation, the ruggedness, the brutality and the beauty of it. I've been to other Scottish islands before, places like Skye, Gigha and Jura, but this was my first time in Lewis and Harris and I fell in love with it. It's so much like Ireland. I'm from the north, so I'm used to dramatic coastlines and beaches, but there was something about being there. I loved being back on an island again. The wildness of the weather was extraordinary.
"We were quite restricted time-wise in terms of light. We would start as soon as the sunrise allowed and then we had to finish when the sun went down, unless we were doing interior shots."
Seeing a new relationship play out and blossom between a couple in their fifties on screen was also interesting to Fairley.
"I suppose we're used to seeing young nubiles, which seems to be more palatable to some for whatever reason, but if I'm watching a movie the relationships are more interesting to me if the characters are older.
"They come with more life on their backs and they are carrying so much more – loss, weight, experience. It's that hurt inside the head and body that informs the nature of the relationship and where it goes."
---
Surprise reign of Thrones
It became the biggest show in the world and attracted a fanatical following, but Michelle Fairley had no idea just how big Game Of Thrones was going to become.
The Northern Irish actor played Catelyn Stark in the first three seasons of the fantasy series.
"When we started working on it, none of us knew what it was going to become," she admitted. "You treat it like any other job, wanting to understand the character and making sure you're doing as good a job as possible.
"The phenomenon happens when the fans take over. George RR Martin already had a big following, but the TV show opened it up to an even wider audience worldwide. It's humbling to be involved in something so successful."
Game Of Thrones isn't her only brush with a big American production. Fairley has enjoyed recurring roles in hit shows like 24 and the series that made Meghan Markle a star, Suits.
She has just finished filming the third series of Gangs Of London and is preparing for another shoot. But whether it's Harris or Hollywood doesn't matter to Fairley.
"I take a job because I love it and want to work with the people involved, or because of the script or because there's something that really interests me," she added.
"It also gives me the chance to work in different cultures, to witness that community and see how they are formed by the geography of a place. It's a wonderful opportunity."
---
Nobody Has To Know, Glasgow Film Festival, March 10-11.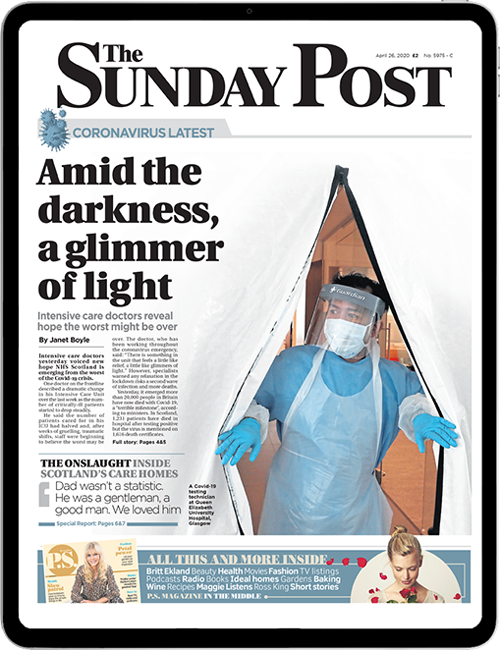 Enjoy the convenience of having The Sunday Post delivered as a digital ePaper straight to your smartphone, tablet or computer.
Subscribe for only £5.49 a month and enjoy all the benefits of the printed paper as a digital replica.
Subscribe