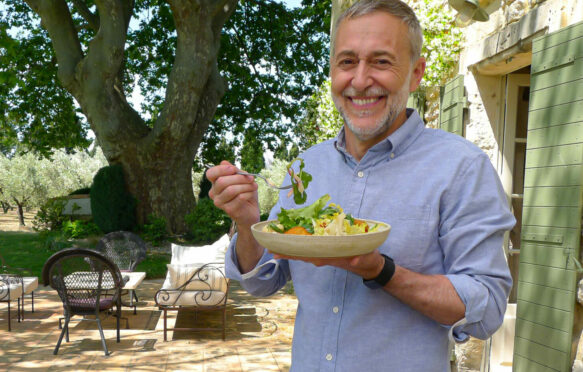 Diners at Michel Roux Jr's Le Gavroche, the first restaurant in the UK to be awarded one, two then three Michelin stars, can expect to enjoy the classic French cuisine that has become synonymous with his family name.
Only the best produce passes through the kitchen to make delicate soufflé, confit trout and roast veal, among other delicacies, with the chef admitting produce is paramount when it comes to fine dining. And where does he source such world-class ingredients? Well, Scotland, of course.
"There's no argument that Scottish seafood is probably the envy of the whole of Europe," explained the 61-year-old, who took over running the family restaurant, founded by his dad Albert and uncle Michel Sr, in 1991. Albert, who had a number of Chez Roux restaurants in some of Scotland's finest hotels, died last year but his son continues to celebrate the family's enthusiasm for our food.
"It's incredible produce, absolutely incredible. And the bulk of the seafood I use in my restaurants comes from Scotland. But it's not just about the seafood – the amount of rain you guys get means the grass is very green and very lush, so you've got some fantastic lamb, beef and cattle, not to mention dairy produce."
He added: "It's terribly, terribly French to be very passionate about local produce, but I think that it's happening more here in the UK, particularly in Scotland. The west-coast fisheries will say their lobsters are better than the east-coast and vice versa – a bit of banter is good because it means people are incredibly proud of their local ingredients, and they want to showcase it."
French cuisine
Pride for the food of his homeland has been the foundation of Roux's four-decade-long career, and has been even more relevant over the past few months. Over the summer, filming for his latest television series, Roux travelled throughout the south of France to explore the simple, country-style dishes he enjoys at the family dinner table, meeting local producers, sharing glasses of wine and even feeding a herd of goats in the process.
The journey, he admits, was a much-needed change of pace after the difficulties of the past year and a half ("Filming had its challenges but it was just great to be able to get out and do something!") and the passion many found for cooking during lockdown means his subject matter – fresh, local, season – is certainly the plat du jour.
With the series, aptly-named Michel Roux's French Country Cooking, the MasterChef: The Professionals presenter and judge hopes he can change the everyday cook's perception of French fare from fussy and complex to no-nonsense and effortless.
He explained: "A lot of people automatically think French food is complex and difficult to cook, and they can't achieve that at home. In fact, French cooking, at its very heart, is simple and straightforward. It's very regional and seasonal and not very different to Italian food which, for example, we all think of as very simple. The recipes in the show are the food I cook at home and eat on a regular basis. It's not complex and it's very much doable."
Although hailing from a family of renowned chefs, Roux also admits many of the dishes featured in the series are fine examples of his childhood favourites – including a special dessert that was so popular during filming, crew members resulted to underhand tactics to enjoy seconds.
"There are lots of references to childhood memories and what I ate and then cooked as I was growing up," continued Roux. "There was one recipe that went down really well with a crew – an almond and raspberry tart. It was incredibly hot the day we were making it, so I had to make four tarts because the pastry kept on melting. We cooked them all and none of them went to waste, the crew was devouring them.
"Two days later, we got up for breakfast and one of the guys was eating an almond tart. I asked him where it came from and he said that he had hidden it right at the bottom of the fridge so no one would find it. So that was a definite favourite."
Recovering from lockdown
With the restaurant industry slowly getting back on its feet after multiple lockdowns, Roux says his focus now is spending time at Le Gavroche, as well as his other eateries, Roux at Parliament Square and Roux at the Landau, ensuring they are "firing on all cylinders" during recovery. The pandemic will, of course, have a lasting effect on what restaurant owners serve and how customers dine, but Roux says there has been a silver lining that will help bolster new, more sustainable food trends.
He explained: "People are more tuned into where food comes from – if it's not written on the menu, they will ask, and that's a good thing. We are getting more and more conscious about food miles and trying and eat local, wherever possible, too. Lockdown has been a part of those changes because we were forced to look more local and seasonal.
"So, looking forward, I think simplicity will be a key trend. When I say simple, it's not a downgrading of food, but letting the ingredients sing with uncomplicated cooking and just a few little add-ons to enhance but not overpower or overcrowd. There may be a return to home favourites as well – food that makes you feel good, and is maybe not so challenging. If there's a plate of food that's landed in front of you and can only recognise about two or three things, to me, that's not a good start."
And with more focus on local produce and small growers over the past 18 months, Roux hopes the public's passion will help boost the independent businesses that have been struggling.
He added: "Hopefully, people will continue to go to the local independents and not go back to the big supermarkets. The big supermarkets are great, don't get me wrong – but let's carry on and keep spending our money, or at least some of it, in the little independents. They need it more than anybody else right now."
---
Family inspiration
Chef and restaurateur Albert Roux, who brought great French cooking to the UK with his brother Michel, died last year aged 85.
His son Michel paid tribute at the time, saying: "He was a mentor for so many people in the hospitality industry, and a real inspiration to budding chefs, including me."
The brothers made gastronomic history in 1982 when their London restaurant, Le Gavroche, became the first in Britain to earn three Michelin stars and are credited with sparking a culinary revolution in Britain.
Albert's death came almost a year after Michel, aged 78.
In tribute, chef James Martin described Albert, who had several Chez Roux restaurants in Scotland, as "a true titan of the food scene in this country". He "inspired and trained some of the best and biggest names in the business". Gordon Ramsay, Marco Pierre White, Marcus Wareing, Pierre Koffman and Monica Galett are among the chefs who earned their stripes at Le Gavroche.
---
Michel Roux's French Country Cooking, Thursday, 9pm, on Food Network and discovery+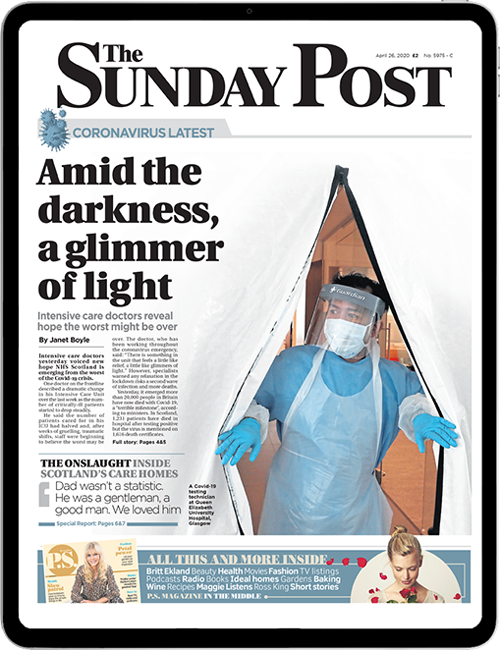 Enjoy the convenience of having The Sunday Post delivered as a digital ePaper straight to your smartphone, tablet or computer.
Subscribe for only £5.49 a month and enjoy all the benefits of the printed paper as a digital replica.
Subscribe