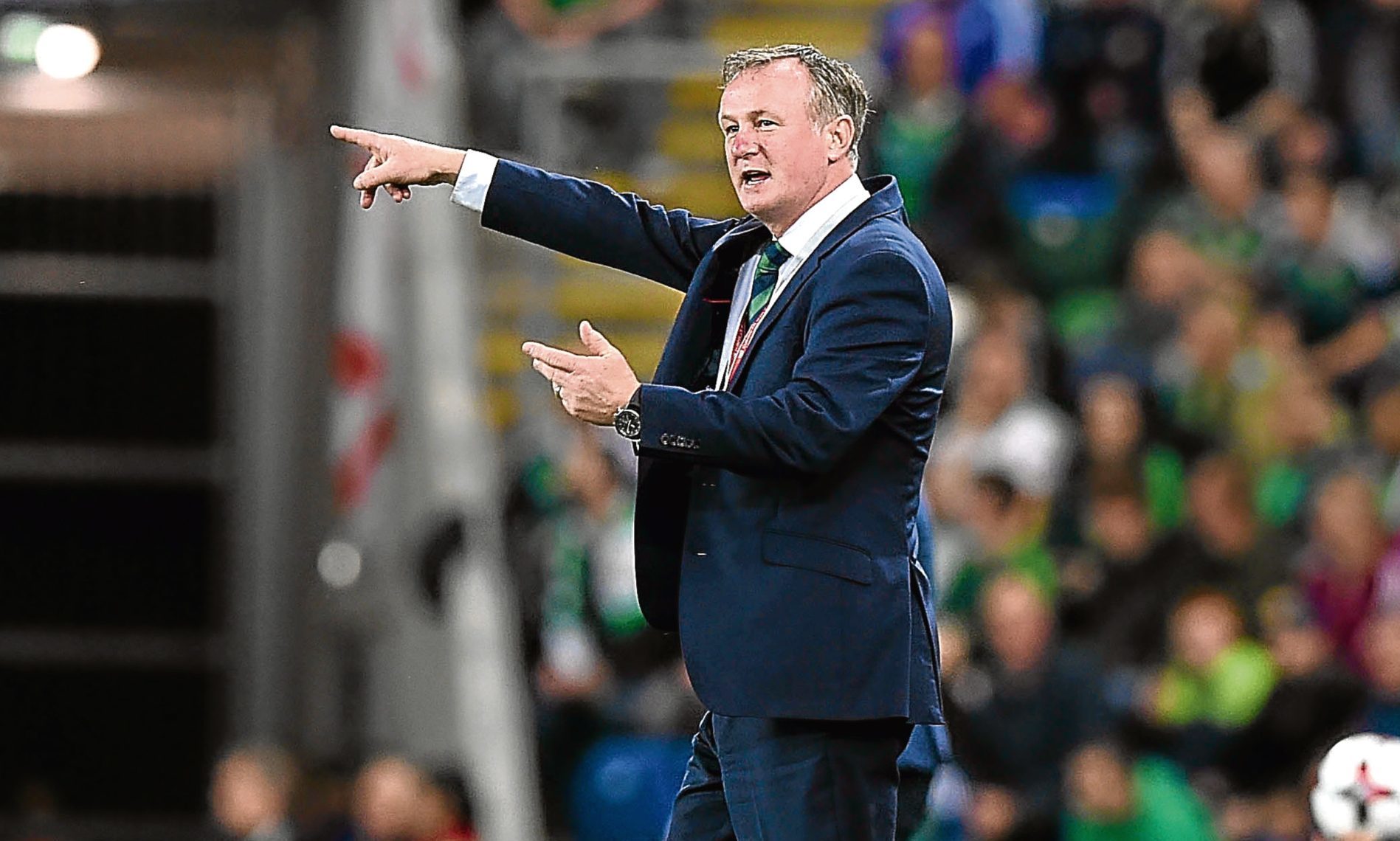 GERRY ARMSTRONG doesn't know who the next Scotland manager will be.
He is just praying it won't be Michael O'Neill.
The holder of 63 caps for Northern Ireland – one for every year he has been alive – Armstrong has enjoyed godlike status in his homeland ever since he hit the winner against hosts Spain at the 1982 World Cup Finals.
Time moves on, though, and the current national hero is the man he had under his charge during his time as assistant manager to Bryan Hamilton.
O'Neill led the country to the 2016 Euros, their first-ever appearance in the Finals and their first qualification for a major tournament in 30 years.
He now has them on the verge of a trip to Russia to compete in next year's World Cup, and Armstrong is confident he will succeed.
"We have Switzerland in the play-offs – the first leg is on Thursday, the return next Sunday – and I fancy us to get past them, I really do," he said.
Premier League Weekly: Southampton should be aiming to be the best of the rest
"I will be at both games, in Belfast and Basel, and I will be expecting to see all the qualities we have come to associate with Northern Ireland under Michael's charge.
"By that I am talking about organisation, belief and total commitment – mental and physical – to achieving the team's goals.
"You hear people saying it's not rocket science the way we go about things, and I think there is probably something to that.
"But it definitely works, it works really well. And God willing, it will carry on doing so for quite some time to come."
Exactly how long is the question.
If he can see off Shaqiri and Co over two legs, O'Neill will almost certainly stay on to lead Northern Ireland to the World Cup.
But fail, and he may well feel the time has come to cash in on a managerial reputation which has come a long way since those early days at Glebe Park in charge of Brechin City.
Not least because all the whispers from around the SFA suggest that if Northern Ireland are not requiring their passports next summer, O'Neill would be offered the chance to succeed Gordon Strachan as Scotland manager.
"I suppose there comes a time when everyone looks to make moves in the best interests of their career. That's just football," said Armstrong.
"You can look at our squad and say it isn't getting any younger.
"We have the likes of Aaron Hughes and Gareth McAuley, both 37.
"Time will catch up with everyone, of course, but these guys are still performing at a really high level just now and they have the opportunity to finish their international careers by playing in the World Cup Finals.
"There are not that many people who are lucky enough to be able to do that, so they will be fantastically motivated to help get us past Switzerland.
"Afterwards? Well, yes, Michael would have a bit of thinking to do in terms of maybe freshening up his squad for the future.
"However, to be fair, that is a process which is ongoing. We have Jim Magilton in charge of the Under-21s, working hard all the time to develop young players of the right quality for the senior side.
"We are also looking at all the possibilities open to us, with George Saville – the Millwall and ex-Chelsea midfielder – an example of one player who has joined us under the grandparent rule.
"So it would be wrong to say there will not be good players there for Michael going forward. There will be change, yes. But there will still be good options open to him."
If there is one thing which gives the man who enjoyed a lively playing career himself in the 1970s and 80s – including stints with Tottenham, Watford and Real Mallorca – reassurance about O'Neill's future, it is that experience of dealing with the younger man has taught him he won't act in haste.
"I was lucky enough to have a few of the Northern Irish guys who have done well in management in Scotland under my charge at one point or other – Michael, Neil Lennon, Tommy Wright and Steve Robinson," Armstrong continued.
"They were all great lads, different characters with different approaches to the game. But great lads and I am not surprised at all at the success they are enjoying.
"And that is without us mentioning Brendan Rodgers, who is not going not too badly with Celtic!
"They all possess a great knowledge of the game, allied to a real enthusiasm for their job.
"They have taken that to Scotland, a country which has always had strong footballing links with our own, and made a big impact.
"Neil has done so much to help Hibs fulfil their potential, to get them back into the top flight and to bring the big crowds back to Easter Road.
"He was one who had to battle throughout his playing career, dropping down to Crewe from Manchester City before rising again at Leicester City.
"I think it helped him because he was a guy who really blossomed.
"Tommy was a great goalkeeper, one who really seized his chance when he went over to Newcastle United, and enjoyed a long career in England.
"I don't think that many keepers go on to become good managers, but he certainly is one of exceptions that prove the rule.
"He has proved himself to be a really shrewd coach and tactician, someone who has done so well with the resources he has available to him at St Johnstone.
"As for Steve, well, we only have to look at Motherwell's victory over Rangers in the League Cup semi-final there to see how they are going.
"He was possibly the liveliest. He is a really positive, upbeat sort of guy and it is infectious. He gets players believing they can achieve great things – and they do.
"So, to summarise, all of these guys have got their own individual strengths, and areas of the job they are particularly strong in.
"But, if I was to compare them all, I would say Michael O'Neill was the deepest thinker of the lot.
"He was always studying his courses, he always had a real hunger to learn as much as he could.
"You can tell he applies his mind to his job, and to all the choices he makes while he is carrying it out."
That being the case, Armstrong's belief is he won't see much upside in swapping one national job for another.
"I would think that eventually Michael will take charge of one of the English Premier League clubs. I could see him fancying that as a challenge at some point in the future," he said.
"Scotland? I was disappointed when your World Cup qualifying campaign came to an end.
"I felt you had made genuine progress over the last year-and-a-half, and that at 1-0 up at half-time in Slovenia, you had a play-off place in the bag.
"It wasn't to be, and that was a shame. A core of good players remains, so there will be plenty for whoever comes in to work with.
"I just don't think – and certainly hope I am right – that man will be Michael O'Neill."
Time, as they say, will tell.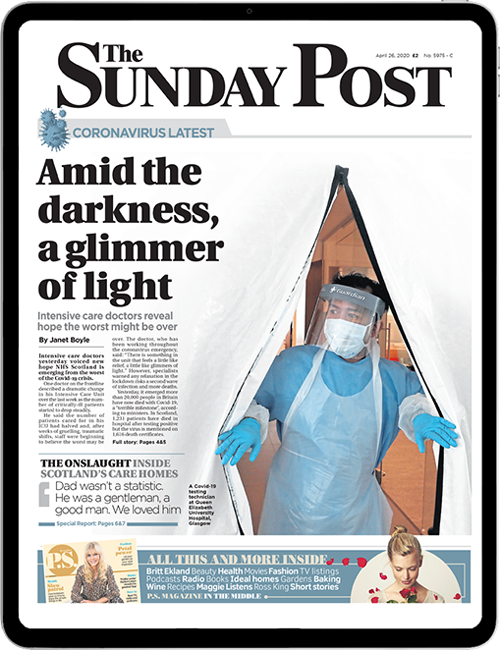 Enjoy the convenience of having The Sunday Post delivered as a digital ePaper straight to your smartphone, tablet or computer.
Subscribe for only £5.49 a month and enjoy all the benefits of the printed paper as a digital replica.
Subscribe