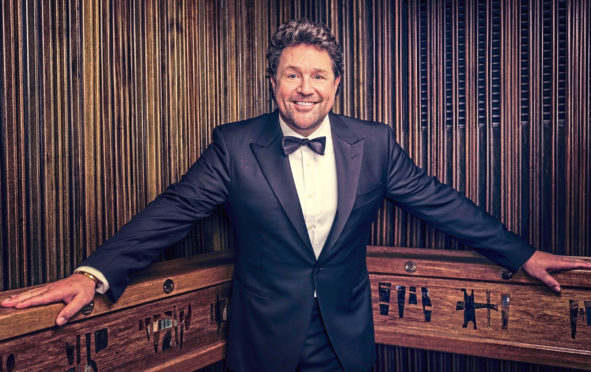 Singer and radio host Michael Ball chats about Captain Tom, Christmas, Alfie Boe and getting back to work.
How would you describe your 2020?
It shows you never know what's round the corner. I had done one rehearsal for Hairspray, which we were bringing back to the West End, then we were locked down.
Then my partner Cathy and I both got the virus early on, which wasn't pleasant. From there I just rolled with the year and had some thrilling and creative moments.
You had a No. 1 single with Captain Sir Tom Moore. How did that relationship develop?
It was my first show back on the radio after being ill and I'd heard about Tom and thought he'd be fantastic to get on, so we did and I knew there was something special happening. He'd just started his fundraising campaign and was at £70,000, by the end of the two-hour show it was £300,000.
We kept in touch and we were on breakfast telly together when he completed his 100th lap and I spontaneously began to sing You'll Never Walk Alone, and I said we should do it as a duet.
Fourteen hours later, I'd recorded the choir, got Captain Tom's recording, the musicians, and it was ready to go. We were looking to do our bit and that was me able to do something. It was extraordinary. It's been amazing getting to know Tom.
Will you work together again?
We're doing the Royal Variety Performance together.
We were going to have him come on stage with me, but we can't do that so we've devised a way that we can still duet and he'll be safe.
What can you tell us about your new Christmas album with Alfie Boe?
We'd planned to do it next year, but there was feedback from fans saying they hoped Ball and Boe would do something this Christmas.
We've become a bit of a festive staple, with an album out every Christmas, so we decided to find a way of making it work. The two of us were actually able to go into the studio together to record it, while maintaining our social distance – which is just as well, because Alfie's always wanting to hug me!
We'll do an arena tour next Christmas, God willing.
It sounds like it's been a busy time for you?
I know how lucky I've been, in a putting-bread-on-the-table way, because so many of my mates and co-workers have just been locked down.
It's the uncertainty of it all, and that's why I'm thrilled we are able to do Les Miserables in London for eight weeks over Christmas – it's a greenshoot, a sign that it's possible. People are desperate to get back into theatres and live gigs.
What does Christmas look like to you?
Usually I'm the one saying it's too early to do this or that, but I'm fully into it this year. Let's make the most of it.
I'll be working Christmas Eve and Boxing Day on Les Mis, but that's fine because then you have two Christmases – one with the cast and one at home.
Christmas is always the same at home – very traditional with family around, eating, drinking, presents, and lying down a lot. I love it.
---
Michael Ball and Alfie Boe's new album, Together At Christmas, is out now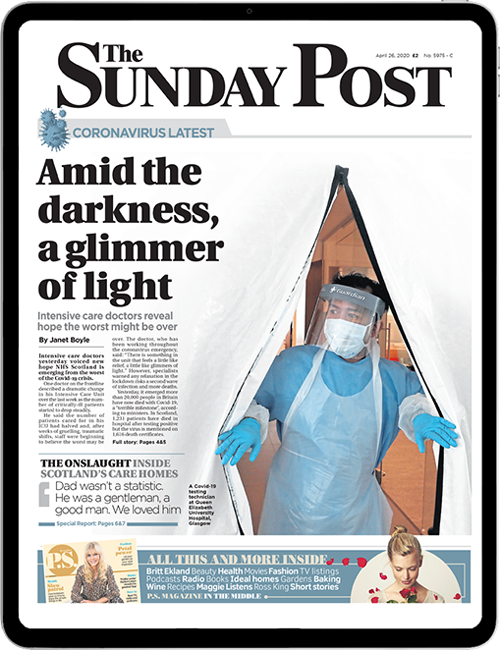 Enjoy the convenience of having The Sunday Post delivered as a digital ePaper straight to your smartphone, tablet or computer.
Subscribe for only £5.49 a month and enjoy all the benefits of the printed paper as a digital replica.
Subscribe