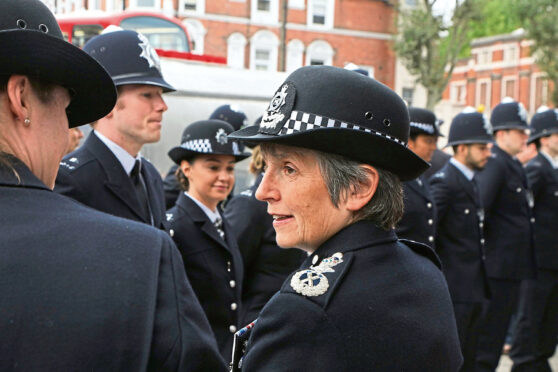 A father who fears his dead baby son's identity was stolen from a London cemetery by an undercover police officer hopes the resignation of Metropolitan Police Commissioner Cressida Dick will lead to new transparency in the force.
Gordon Peters wants the Met to tell him if their undercover officers stole his deceased son Benjamin's name and identity to use as a false persona for secret police work. Peters, 78, who is from Bishopton, Renfrewshire and is a former director of social work in Hackney, London, lost his son Benjamin soon after he was born in 1979.
He later discovered undercover Met officers trawled graveyards, including the one where his son is buried, seeking dead children they could use as names for officers infiltrating protest groups.
When he asked the Met for information he was told it could neither confirm nor deny his son's identity had been stolen. "Given the culture of denial and stonewalling Cressida Dick presided over at the Met, I am one of many who are glad to see her resign," said Peters. "Hopefully I and other parents will be told the truth about what exactly happened to our deceased children's identities."
Father fears undercover police stole lost son's identity and joins other parents demanding answers
Dick has been in charge during rolling scandals to hit the force including Sarah Everard's murder by a serving officer.
Dick was personally criticised by the family of a murdered private detective Daniel Morgan, who was found with an axe in his head in a south London pub car park in 1987. An official inquiry found she had obstructed the panel appointed by the government to investigate claims that corruption had blighted the hunt for Morgan's killers and that the Met had failed to root it out.
The final straw, however, was a report by the police watchdog which exposed racist, misogynist and homophobic messages exchanged by officers based at Charing Cross police station.
The commissioner announced she was standing down on Thursday after London Mayor Sadiq Khan made clear he had no confidence in her plans to reform the service. She is reportedly in line for a a payout of up to £500,000.
The controversies that have dogged Dame Cressida Dick's career
Peters added: "Cressida Dick did not get the fact that her middle ranks had a licence to do what they wanted and she was not going to disturb them.She kept coming up with the 'bad apple' excuse and some of those even got promotion.
"She was obstructive – she may well have stopped investigations at some point. You would have thought she would have a capacity to lead but instead she was a creature of the machine of which she was part, and she did not seem to realise this. We continue to seek the truth over whether Benjamin's identity was stolen by police."
The ongoing Undercover Police Inquiry has been told that police have written to families confirming the identities of 19 children had been taken. Benjamin was not among them.
However, an earlier report found more than 42 child identities may have been stolen and Peters knows that the cemetery where his son was buried was scoured by police officers.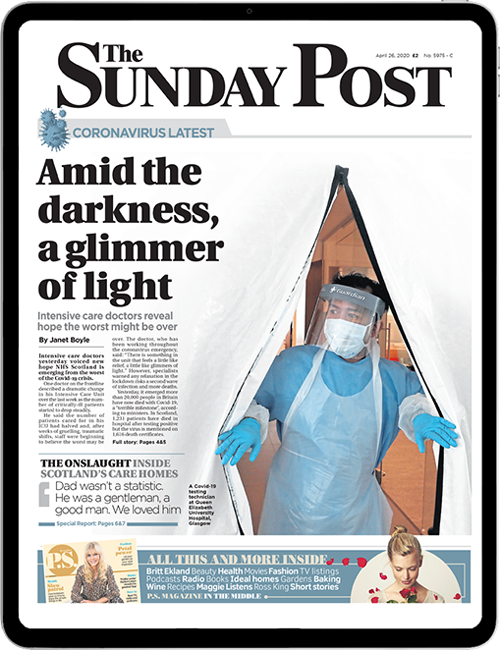 Enjoy the convenience of having The Sunday Post delivered as a digital ePaper straight to your smartphone, tablet or computer.
Subscribe for only £5.49 a month and enjoy all the benefits of the printed paper as a digital replica.
Subscribe