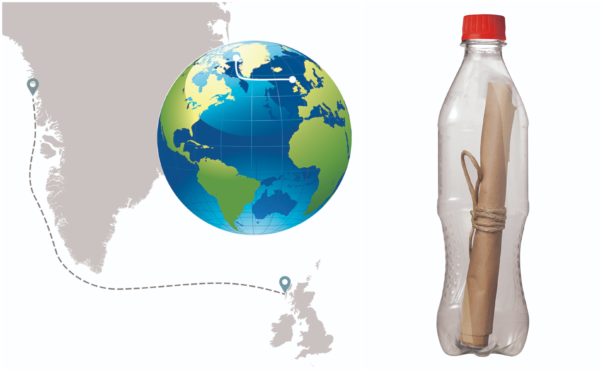 It was another bit of plastic in an ocean full of it, but a Coke bottle found washed up on a Hebridean beach has helped tell a new and surprising story of global warming.
Inside the bottle lying on the white sands of Baleshare beach in North Uist was a message, a note that sparked a 12-year search for the writer.
Andy Mackinnon found the bottle on the beach in 2006 – more than two years and 2,000 miles after it had been buried on a melting ice floe in Baffin Bay, Greenland.
But it took more than a ­decade to find Niels Berthelsen, the man who wrote the message during a hunting trip in 2004. Now Andy is turning the story of his dogged quest and the impact of global warming on two remote island communities into a documentary.
Andy, arts curator at Taigh Chearsabhagh Museum & Arts Centre and founder of production company UistFilm, has secured a grant from Screen Scotland for the film Message From Upernavik.
He is hoping to show a preview at the COP26 United Nations climate summit in Glasgow in November.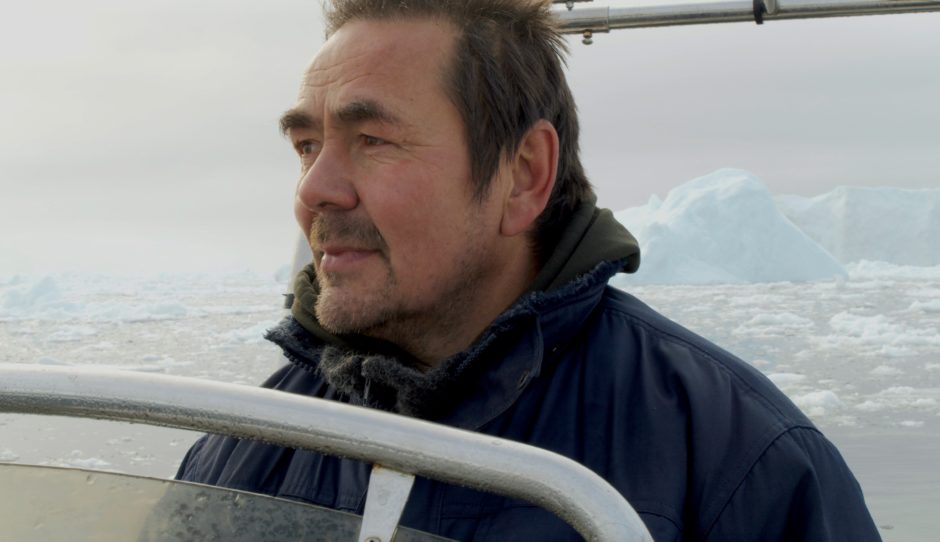 Andy said: "At times I thought I should give up but I'm glad I persevered. In a way that's what the message in the film is about. Resilience, perseverance and learning to adapt.
"I had been wanting to make a film about this and about the issues around the climate crisis ever since I found the bottle. It really highlights the climate-change issues in Greenland and here."
But the film takes a twist as Andy was surprised to discover many people on Upernavik – a remote island 400 miles north of the Arctic Circle – are benefiting from rising temperatures.
Andy said: "I had in my head this narrative of the environment in Greenland being destroyed, that there was no more traditional hunting, all the sea ice was gone and there was a great cultural loss. But the lack of sea ice in winter means there has been a huge boost to the fishing industry.
"They are quite happy with climate change because it's a major boost to the economy. I think it makes for a stronger documentary.
"Predicted sea-level rise and increasing storm surge is already having an impact here in Uist. Everywhere in the world it's different."
Andy, 60, was collecting flotsam on Baleshare beach when he found the bottle. He immediately spotted the note inside, though it was mostly illegible having been exposed to the light during the long period in the sea.
The section he could make out was written in broken English and began: "We are some hunters from Upernavik who lives about 3,000 people. We are trying to hunt a Beluga whale. We are 13 hunters in two ships. There are other ships around us but they have also not seen whales. My name is Niels and I have a wife and 4 children."
Andy said: "When I saw the bottle, I could see there was something inside it and I got very excited.
"What was legible was that it was from a guy hunting in Baffin Bay and it gave the exact co-ordinates and when it was put on the ice floe. I could just about make out the first name Niels."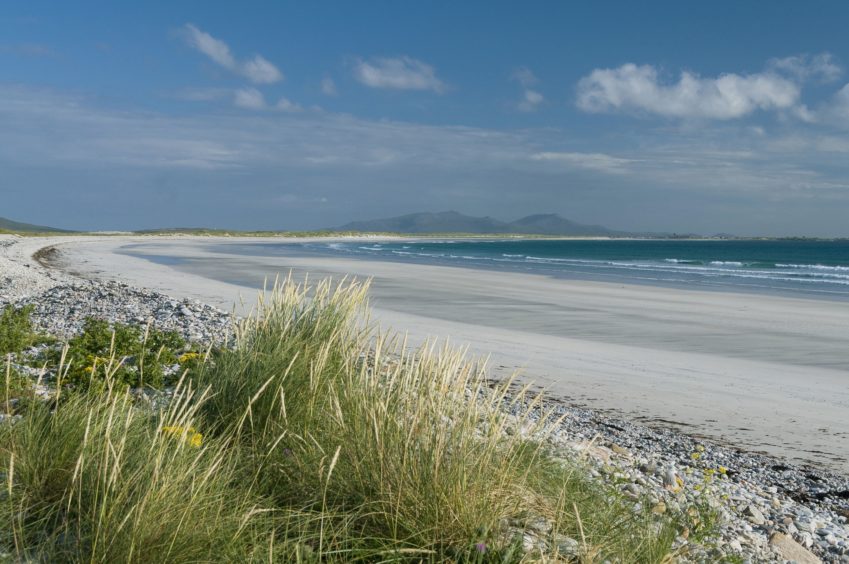 First, Andy emailed Upernavik Museum asking for help and they offered to make an appeal on the local radio station. Within a fortnight, he had a full name – Niels Berthelsen – and an email address. But, despite sending repeated messages over the years, he never received a response.
It was only in November 2018 he got in touch with Niels after a Greenlandic artist friend put out an appeal on social media and was given a mobile phone number.
Andy said: "I phoned it and someone picked up at the other end and said 'hello, this is Niels'. I think the internet was intermittent there at the time, and he would be off hunting for months. Emails were not at the top of his agenda. But speaking to him gave me the impetus to follow through with the film idea."
Andy travelled to Greenland last September and spent three weeks filming with Niels.
He also gave him the cola ­bottle, along with a copy of the original note.
Niels said: "On one of my hunting trips, I wanted to try to bury a bottle on one of the icebergs. I wanted to write a letter to whoever who might find it."
Niels wrote two letters. One was found in Alaska, the other one in Scotland. "Many years have now passed since I buried that bottle. Now sea ice forms differently than before. Open sea in winter periods are now longer than before. Thinking about longer open sea in colder periods, I think benefits the local fishermen.
"But, when thinking about the rest of the world, I cannot think of any answer concerning about the future and climate changes. We do follow on the news what is happening, and I wish for the best for the rest of the world."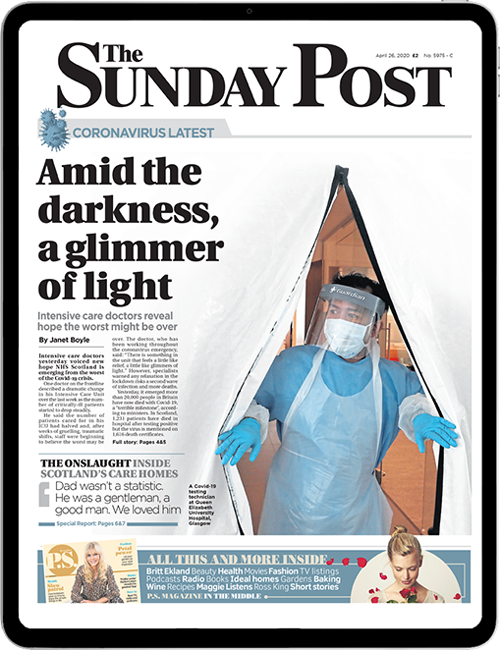 Enjoy the convenience of having The Sunday Post delivered as a digital ePaper straight to your smartphone, tablet or computer.
Subscribe for only £5.49 a month and enjoy all the benefits of the printed paper as a digital replica.
Subscribe