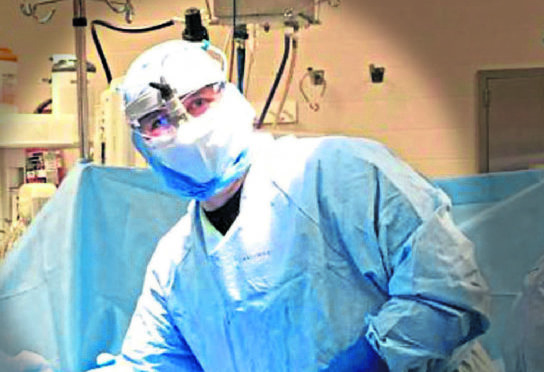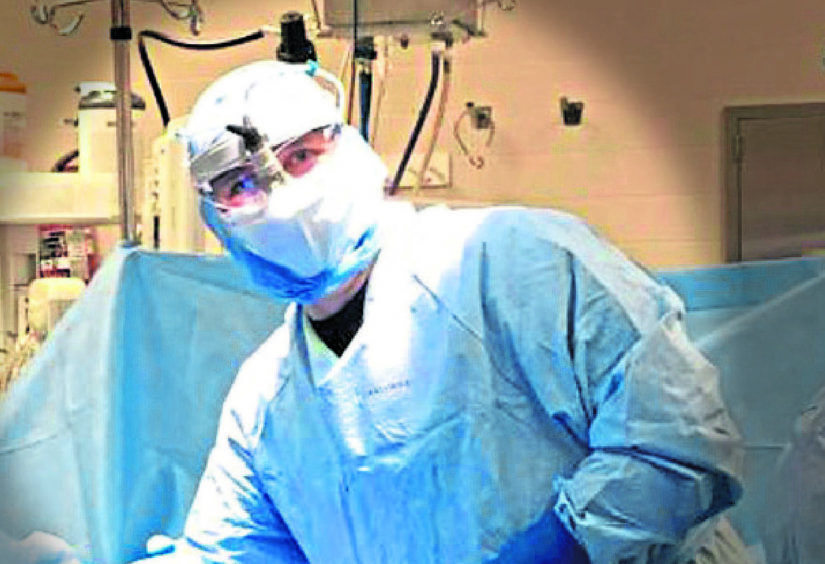 Mesh campaigners are calling for a proposed trip by Scottish surgeons to America to be scrapped as they claim is pointless.
They accuse officials of continuing to waste time and money with what was described in parliament as a "professional conspiracy" instead of putting all efforts into getting mesh removal expert Dr Dionysios Veronikis to Scotland.
First Minister Nicola Sturgeon told parliament the proposed trip, by Scotland's two mesh experts, NHS Lothian's Dr Voula Granitsiotis and NHS Glasgow's Dr Karen Guerrero, was a requirement by the General Medical Council (GMC), which licenses overseas surgeons to operate here. But the GMC has revealed: "It is not a requirement that surgeons from the UK need to travel to the US to see a doctor operate."
Scottish Government health officials have been accused of delaying and frustrating the process of bringing Dr Veronikis to Scotland, sparking calls for an inquiry.
Dr Guerrero and Dr Granitsiotis, whose departments continued implanting more than 800 Scottish women after former Health Secretary Alex Neil's call for a suspension in 2014, are still determined to go to the US to recruit a surgeon who has written in support of the controversial implants which have sparked payouts of £10 billion in the US.
Urogynaecologist Dr Wael Agur, the Government's own mesh expert, said: "There's no real benefit in Scottish surgeons travelling to the US. They won't be permitted to participate in operations.
"In fact, they'd learn as much if not more by studying the video presentations on these techniques."
Olive McIlroy, of Scottish Mesh Survivors, said: "Our members have categorically told the Government they want to see Dr Veronikis and no one else. The Health Secretary made it clear when she ordered her officials to bring Dr Veronikis to Scotland, but they very deliberately followed their own agenda instead.
"In the meantime, we look forward to meeting the First Minister and expect to hear she has contacted Dr Veronikis to persuade him to come with all haste."
Despite anger over the trip, NHS Greater Glasgow insists it will go ahead to "share learning with experienced clinicians elsewhere".
NHS Lothian refused to comment on Dr Granitsiotis, while a spokesman for NHS Glasgow insisted the proposed trip was "agreed in collaboration with the Accountable Officers Group which has wide representation from multiple stakeholders including GGC clinicians but none of the surgical team."
The Scottish Government said: "To meet GMC requirements for visiting senior clinicians an NHS contract is required.
"The Scottish Government cannot directly award contracts for surgeons to conduct surgeries – this requires a contract with an NHS health board. NHS Greater Glasgow and Clyde aimed to fulfil this role.
"The board planned to undertake their own due diligence so that appropriate governance and clinical processes were in place and then provide Dr Veronikis with the necessary professional sponsorship."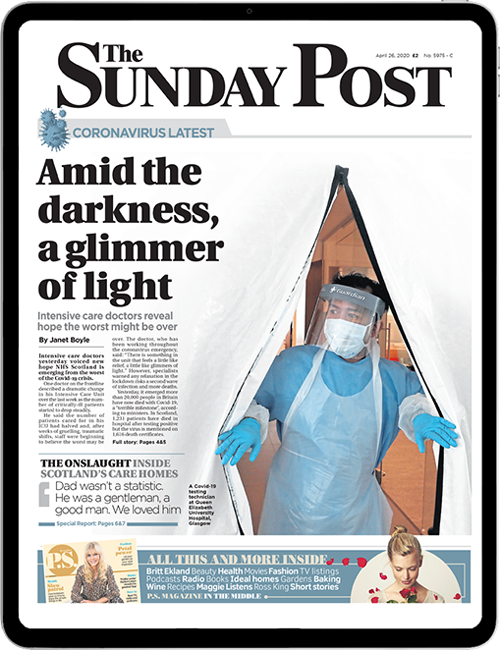 Enjoy the convenience of having The Sunday Post delivered as a digital ePaper straight to your smartphone, tablet or computer.
Subscribe for only £5.49 a month and enjoy all the benefits of the printed paper as a digital replica.
Subscribe