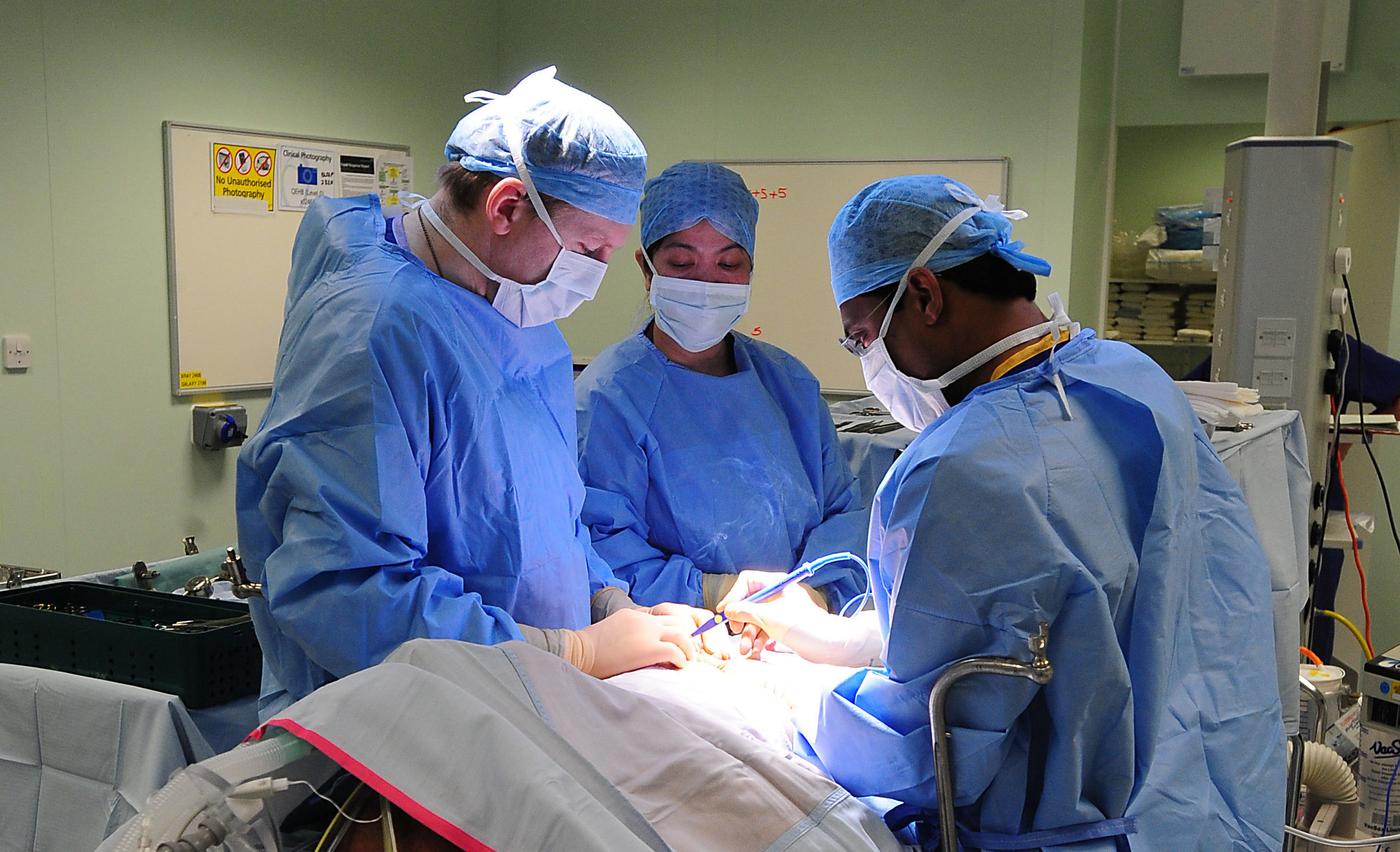 MESH victims in Scotland say NHS Scotland has barred them from getting scans in England that could help ease their crippling pain.
Surgeons in Scotland do not routinely offer trans-labial ultra sound scans which can show exactly where the mesh implant is inside a body.
The scan is offered in London where surgeons are more confident of being able to identify and remove more of the mesh implant.
The device has caused life-changing injuries for Scots because metal hooks are used to thread it through nerves which control leg movement.
But mesh victims treated in Glasgow from all over Scotland are being refused access to treatment in England in what has been described as a "postcode lottery".
Mum-of-three Cathleen MacLeod, 50, from Benbecula, in the Outer Hebrides, has been left with complex medical issues and crippling pain after being implanted with two of these most difficult to remove devices.
Cathleen, who has been refused a referral three times, said: "If surgeons here cannot do what they do in England, then I should be allowed to get treatment there.
"My life has been destroyed by mesh implants. I've been left in so much pain. I have to endure weekly injections. The NHS did this to us. The very least they can do now is ensure we have the most effective treatment."
Former Scottish Ambulance Service auxiliary Cathleen, who was about to begin training as a technician before suffering mesh problems, struggles to get out of bed her pain levels are so high.
She said: "I suffered problems after having my two older sons, and received a mesh implant in 2002 in Stornoway.
"I was taken back to Glasgow the following year and had more surgery. I found out surgeons had implanted a second transobturator type device, which patient leaflets say is almost impossible to remove.
"Over the years, the mesh has moved and eroded. I've been left in agony."
Former Health Secretary Alex Neil promised mesh victims they would get the help and treatment they needed, even if they have to go outside Scotland for the procedure which costs between £15,000- £20,000.
But in response to Cathleen's request for help, NHS Glasgow's lead urogynaecologist Karen Guerrero said in a letter about her case: "We do not offer ultrasound scans for this indication, nor do we refer outwith for these scans. "Furthermore we do not refer any mesh patients outside Scotland to any other clinician."
Surgeon Wael Agur, lead urogynaecologist for NHS Ayrshire & Arran, said patients should not be stuck in a postcode lottery.
He added: "I do know of a number of patients who have been funded for treatment in London.
"If a patient is unable to be treated in Scotland, the option of seeking a second opinion in another mesh removal centre should be considered."
Dr Agur said that the ultrasound scan was "routinely used" in some London hospitals, and added: "I do not know of any Scottish surgeon who does this."
He said: "An ultrasound scan can identify the exact location of a mesh device and it would be important prior to complex removal surgery to inform a surgeon because mesh can move."
Elaine Holmes, of Scottish Mesh Survivors, whose campaign to highlight the dangers of mesh has led to withdrawal of some devices from hospitals, said 'too many' patients have been refused treatment outside Scotland.
She said: "The government's own patient information leaflet warns transobturator mesh implant removal may not be possible after four weeks.
"We know of women who have had a removal here in Scotland, but have not heard of anyone who has not been left with mesh from a transobturator device."
A spokeswoman for NHS Western Isles said: "We would not comment on individual patient cases."
An NHS Greater Glasgow & Clyde spokesman said: "The patient is due to attend the clinic soon where her consultant can discuss any concerns with her."
We led the way on mesh but let it all slip away. We need to do more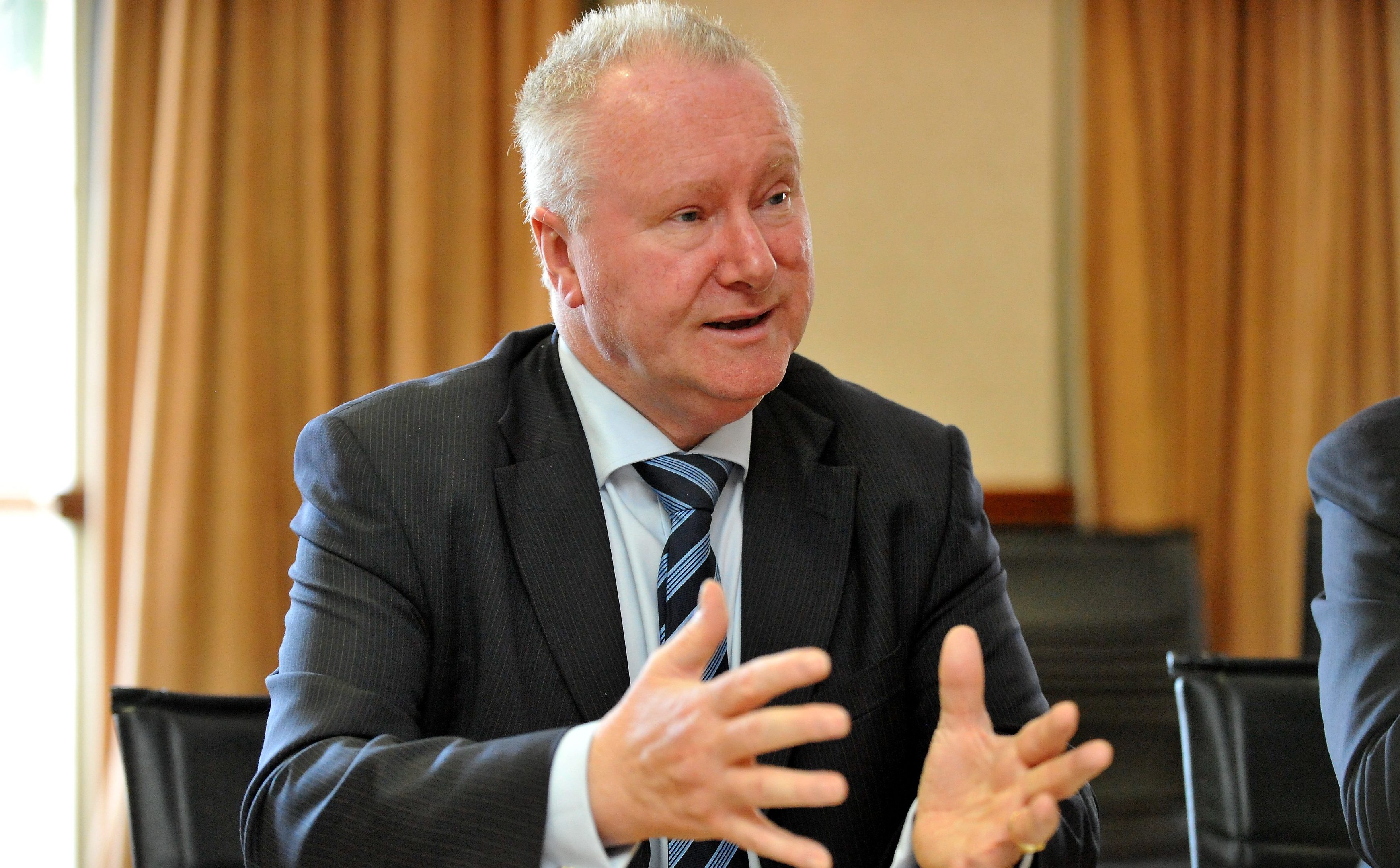 By Alex Neil, Former Health Secretary
I'm delighted England is following Scotland after the Department of Health announced an audit of women damaged by mesh.
I hope they don't repeat our mistakes.
If we'd listened more closely to injured women instead of medical watchdogs part-funded by the manufacturers, or clinicians with vested interests, one of the biggest medical disasters of modern times may have been stopped long ago.
When a medical watchdog accepts implants, some untested, it's time for Scotland to develop its own agency checking every new device.
Five years ago, I first met Scottish Mesh Survivors' Hear Our Voice campaigners.
Women led by Elaine Holmes and Olive McIlroy wanted to protect others from life-changing injuries.
It was the start of a global movement.
Those women are all the evidence we need to know mesh causes terrible injuries when it goes wrong.
From leading the world, Scotland lost momentum because of our discredited review.
New Zealand and Australia used our evidence to either ban or remove mesh devices.
We can lead again by hosting an international conference with victims at its heart, sharing evidence to ease their agony and hold those to blame accountable for what they have allowed to happen.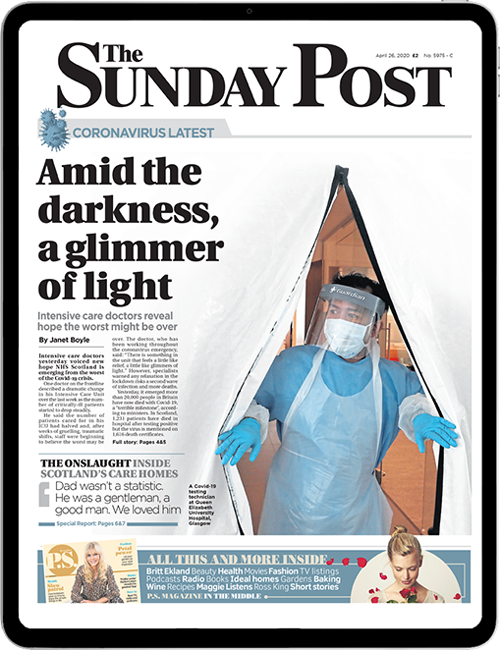 Enjoy the convenience of having The Sunday Post delivered as a digital ePaper straight to your smartphone, tablet or computer.
Subscribe for only £5.49 a month and enjoy all the benefits of the printed paper as a digital replica.
Subscribe